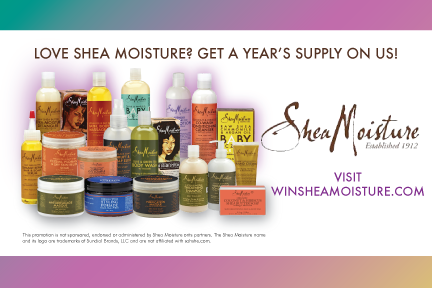 Win a free year's supply of Shea Moisture Products by visiting http://winsheamoisture.com.
Had to share this wonderful contest with you all from the ladies of SAHSHÉ. Each month SAHSHÉ tailors the latest beauty trends to deliver a chic bag of 4-5 deluxe samples to your door – but get this, the items you get are tailored to your individual style.  Got curly hair? They'll send you products just for you! The possibilities go on and on….
"Every month is your birthday and we have been putting together a perfect, custom box of gifts just for you! "

By tailoring the latest beauty trends to your individual style we help you "do you"—only better.
From now until December 25th, one lucky lady gets the chance to win a YEAR'S SUPPLY of Shea Moisture Products. All you have to do is click on the image below or go to winsheamoisture.com.
EASY as 1-2-3. Go enter for your chance to win!
NT3B6VNJUWFQ
The following two tabs change content below.
Latest posts by ranacampbell (see all)
Tags: beauty, beauty products, giveaway, hair contest, natural hair, sahshe, shea moisture