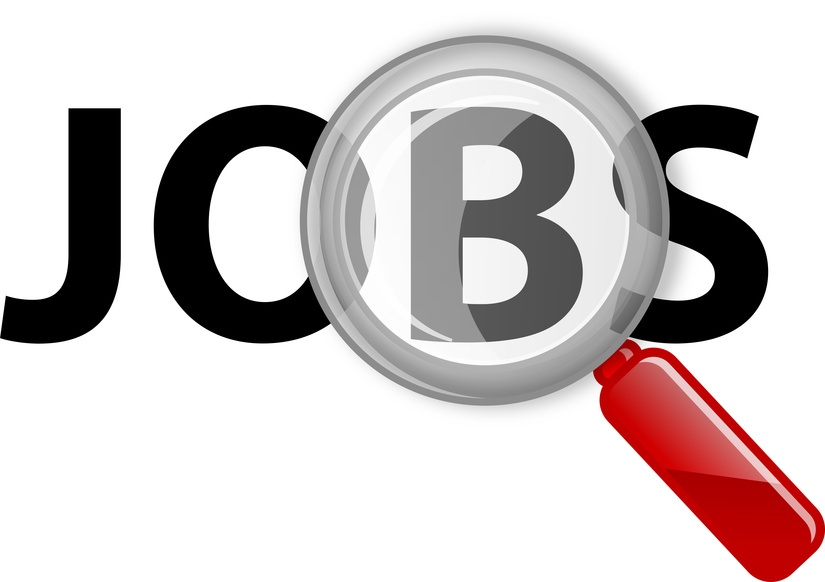 Senior year of college can be tough. From writing a thesis to filling out job applications, the stress can pile up really quick. Nevertheless, it's really important that individuals stay focused during this last year of college. Here are my tips and advice for college seniors wondering how they can prepare for the job search. Ultimately,  the final goal of a job search is to secure a job, so these pointers can also -essentially- help you get a job!
1. Network, Network, Network.  I am strong believer in networking. Relationships rule the world. Are you in one? Networking doesn't have to be hard. Try attending some of your school's Career Services events. Why not attend some on campus conferences or events that you wouldn't normally attend? They key to finding opportunities is sometimes not found within your immediate social circle. Meet new people. Find others who have similar interests to you and would be willing to connect (or help you connect) with someone who may just be able to help you get what you want.  I loved Princeton's Alumni Career Network for this reason. Much of my senior year was spent reaching out to alumni.  Over the course of a few months, I spoke with about ten alumni who were able to give me real life pointers about the industry I was interested in as well as some general guidance about life after Princeton. Talking to them helped me increase my networking confidence (yes, this is a real thing).  During the Spring, I attended a  New York Black Public Relations mixer and mingled with guests. I stayed in touch with a woman I met because of our shared interests within the PR field and guess what? I am now a freelance associate publicist for her company, Handz Dirty PR. It happens more than you think. The saying is true, it's not what you know, it's who you know. Sometimes, it's also who you know at the right time. Get out, meet people. Make genuine connections. It'll pay off.
2. Relax. Take a chill pill. Don't look around at what others are doing. So what if your best friend just received the sickest job offer with the sickest bonus package? So what! Focus on you. Your opportunity will come. Just wait. Fretting and stressing won't cause anything but a headache.
3. Learn how to Handle Rejection. Throughout your job search, you will probably have an interview and get rejected. This happened to me a couple of times. I once had an interview for Burger King Corporate and nailed the first round interviews. I thought I was going to w-i-n. During my 2nd round interviews, I didn't do so well. I didn't receive an offer, or even hear back from the company afterwards. Guess what? It wasn't the end of the world.  Beating yourself up over a lost opportunity will do you no good. Plus, in the real world (yes, college is not the real world), nobody is going to hold your hand and rub your back every time something doesn't go how you may have expected. Do yourself the favor and learn how to handle rejection from now. Employers value this trait.  Plus,  learning how to overcome obstacles is an often asked interview question.
4. Know Yourself. Are you a quiet person? Do you function well in a hectic environment? Are you a natural leader? Take some time during this last year of college to really understand and come to peace with your individual quirks. Know what makes you tick. Start thinking about the type of workplace you think you would prosper and shine in. Knowing yourself and what makes you thrive (or happy) is essential when looking for a job. I know many people who end up in jobs that they don't really love because they weren't being true to their individual work style and personality. This stuff is important. I know everyone says everyone hates their first job, but at least focus on finding a first job you don't hate that much. I think it's possible.  Or, if you find  yourself in a situation that is totally out of your comfort zone, find ways to let your individual personality and strengths shine.
5. Be an Expert (at something). Senior year is tough (if you haven't caught senioritis.)  You have no time to do anything. You're so so so busy. Bullshit. Take some time each week to really try to become a mini expert at something. Interested in an emerging industry? Really want to know how to target emails using specially-coded algorithms ? Learn it. Do it. Follow a passion. Developing a skill or harvesting more knowledge in an area you are really interested can never hurt you. When applying for jobs or  interviewing you can always mention this. Being an expert at something brings credibility and respect, which are things that can go a long way in the job search. It might also help make you more marketable within the job market. So next time you think about taking a "Facebook study break",  why not make it a "Google study break" and teach yourself something new.  It's easy and will be sure to pay off.
These job search tips and advice for the working world can be applied to all young professionals.
Got a question? Send me an email at ranaelyse@gmail.com.
Rana Campbell is a journalist, branding expert, and self- proclaimed "digital butterfly." Follow her on Twitter , Instagram, or Facebook to connect or check out her website www.ranacampbell.com to read more interesting commentaries.
The following two tabs change content below.
Latest posts by ranacampbell (see all)
Tags: college, college advice, college senior, job search, job search tips, networking, princeton, working world