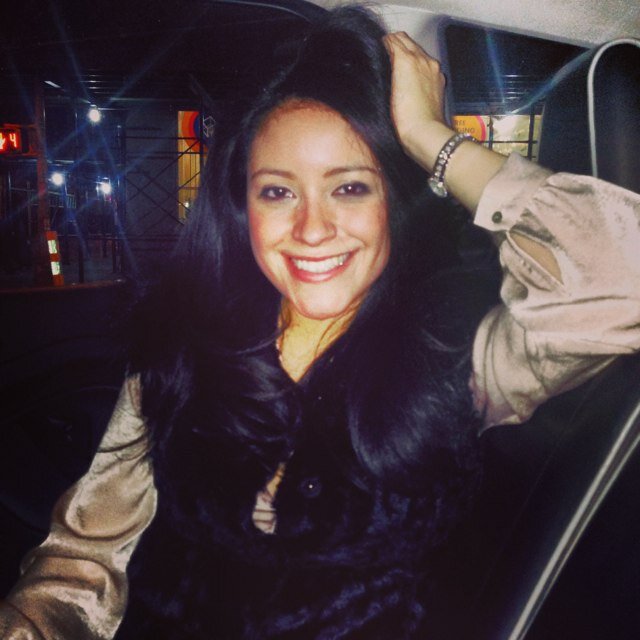 Last week  I had the pleasure of meeting Danielle Alvarez, a Junior Account Executive at Alison Brod Public Relations. I was introduced to Danielle via Paula  T. Renfroe, editor-in-chief of Juicy Magazine. I met Danielle at a local Starbucks in the Flatiron District of Manhattan. We chatted about her experience in PR and what it's like working at a well-known agency such as Alison Brod. Danielle also offered a lot of sound advice on how to stand out in the industry and effectively navigate the crazy world of blogging.
Here are my key takeaways from my meeting with Danielle:
1.KNOW INDUSTRY TERMINOLOGY. If you want to be in the PR world, you have to eat, sleep, and breathe the lingo. For example, know the difference between long- lead publications (magazines like Vogue, etc) vs. short- lead publications (online magazines, blogs).
2. BLOG SMARTLY. If you want to be a  blogger and reach out to PR (or vice versa), make sure you:
 Know your numbers. PR companies want to work with bloggers that have a solid reach. Make sure your blog has a defined readership and you have the metric to prove it.
Post relevant and consistent content.
Be Social: Social media should be your best friend. Use social media platforms to stay on top of trends, network with industry professionals, and amplify your content. (Plus, #hashtagging never hurts.)
 Focus on one specific niche or category. As newbie bloggers, it's better to blog about one thing (or angle) instead of trying to do too much. Start small and slowly broaden out.
3. NETWORK AGGRESIVELY. The PR world is all about who you know. The people who make it are the ones who are aggressive about forming relationships, following up, and reaching out.  Also, Danielle mentioned that advancements or career opportunities pretty much rely on who you know. If you want to switch agencies, a hiring manager might prefer the better connected publicist compared to the one who looks good on paper but has no solid contacts.
4. GET A TASTE OF THE AGENCY WORLD.   There are definitely differences from working at a brand versus working at an agency. Danielle notes that working at an agency, especially ABPR, can be pretty hectic but you learn how to multi-task effectively. Multitasking, being on deadline, and dealing with chaos is part of an agency's publicist's life. Also, getting a taste for different PR campaigns and different client demands can lead you to be a well-rounded publicist. Knowing how to do a little bit of everything never hurts anyone!
P.S Now do you understand why I said networking is the key to life? I love meeting new inspiring individuals like Danielle who have lots of great advice and teachings to share.
What would you add to this list? Comment below and let's get this conversation started.
Rana Campbell is a journalist, branding expert, and self- proclaimed "digital butterfly." Follow her on Twitter , Instagram, or Facebook to connect or check out her website www.ranacampbell.com to read more interesting commentaries.
The following two tabs change content below.
Latest posts by ranacampbell (see all)
Tags: ABPR, alison brod, alison brod pr, branding, danielle alvarez, pr advice, public relations