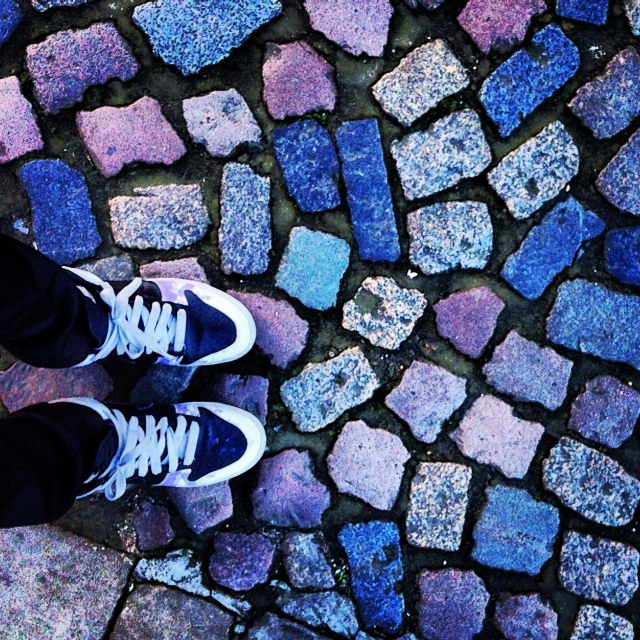 Traveling is important and necessary because it gives you perspective.
I'm going to keep this one short.
I'm currently on vacation in London for a week. I've never been out of the country (except to Jamaica), so my journey across the Atlantic was filled with excitement and anxiousness.
By the time I landed in Heathrow airport, I felt something. I realized how much of an experience the next week would be for me. From the different accents, to the different phrases ("car parks" instead of "parking lots"…. "lifts" instead of "escalators"), I couldn't wait to learn and see more.
As my sister and I waited for our cousins to pick us up from the airport, we chatted about all that we wanted to see and do while in London. During our drive to Kent, where we would be staying, we passed through an empty and beautiful London. It was Christmas Day and the congestion-free streets made it easy to do a mini driving tour of the city. I was amazed by how different everything was. How old the structures were. How much the scenery screamed "culture." Sometimes we New Yorkers can be a bit egocentric and think that NYC is the best thing in the world.
It's not.
Traveling is important for us as individuals because it gives us perspective. During Christmas dinner, my cousins and I talked about all the differences between the UK and the US. It was both fun and exciting.
For example, in London people don't use the term "blocks". I asked my cousin how she measured distance between places in a neighborhood. She said that she didn't. She just told people an address or that it was "up/down the road." This amazed me.  It made me think about how in other cultures, even language and the ways we think about how to express basic notions, can be completely  different.
Very eye-opening.
I've only been here a day, but I know that when I return to the US, I'll return with an arsenal of knowledge about how others live in different parts of the world. Being here only a day made me realize how I need to travel more. (I'm already thinking about where I want to go next.)
I truly encourage everyone to save up, plan, and take a trip off the continent. Experience the world. (Heck, airplanes were invented for a reason!)
What's the best travel experience you ever have and what did you learn? Comment below because I really am interested in learning about what others have learned by traveling abroad.
Have a Happy Holidays and a prosperous New Year!
Rana Campbell is a journalist, branding expert, and self- proclaimed "digital butterfly." Follow her on Twitter , Instagram, or Facebook to connect or check out her websitewww.ranacampbell.com to read more interesting commentaries.
The following two tabs change content below.
Latest posts by ranacampbell (see all)
Tags: experience, life advice, london, perspective, travel, world traveller