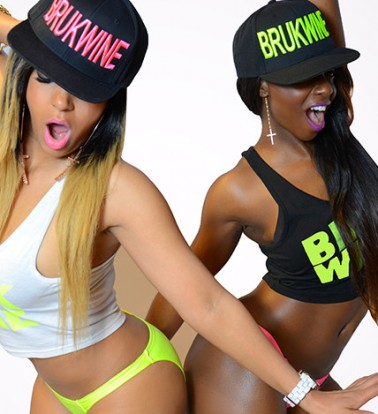 Enter a Saturday afternoon  BRUKWINE class and you might think you were walking into a dancehall club straight in the heart of the Caribbean. Rhythmic tones vibrate from the speakers.  Sweat-drips from women in heels s they stand sexily in front of a fogged up mirror. Finally, let's not forget the booty. There's lots of booty…… (read the rest)
Click here to read the rest of my post on Madame Noire about BRUKWINE, the sexiest (and my favorite) workout, ever.
What's the sexiest workout you've ever done? Let us know in the comments section!
Rana Campbell is a Brukwine addict. Tweet her if you have questions. Or, check out her Ettabell Fitness adventures.
–
The following two tabs change content below.
Latest posts by ranacampbell (see all)
Tags: brukwine, dance, fitness, fitness class, sexy workout