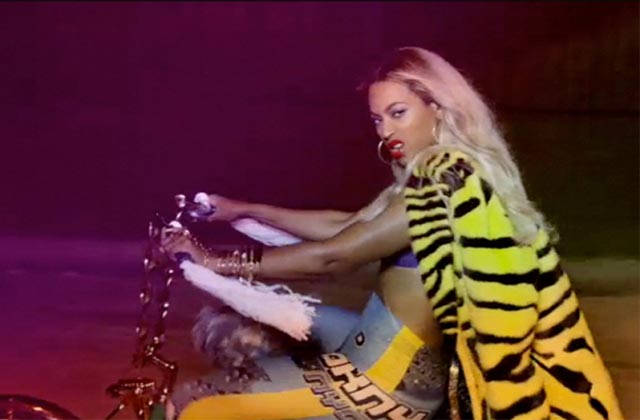 If you can relate to more than 4 of the following signs, you may need a Beyoncé break.
10 Signs You've Listened to the Beyoncé Album Too much
1. You're favorite words are FLAWLESS and SURFBOARD.
#surfboard

#flawless
2. You measure things in Beyoncé units.
Example: How long did it take you to wash the dishes, Rana?
Answer: Oh, it took me a Drunk in Love and a little Blow.
3. Whenever you put on makeup in front of a mirror, you look into it and start humming prettttttyyyy hurttttssss. You then tell yourself you'll never wear makeup again. Then you think about how fly Bey's makeup and think NAHHHH  and continuing beating yo' face.
4. You're extremely sick because Beyoncé keeps sneezing on that damn beat! (Disinfectant, please?)
5.You know how how many times (and when) Beyoncé moans in the background vocals on Blow.
6. You use your bed to practice your Beyonce arch. All the damn time.
7. Your response to everything is:  "I woke up like dis"
8. You've memorized the following: I would like to the thank the judges for me picking, my parents who I love, I love you Houston. In fact, you even convince yourself you love Houston, too.
9. You don't need the Beyonce album audio or video to listen. You listen virtually. In your head. No itunes needed. You can state song lyrics on command. In your sleep.
10. You've started your own conspiracy theory on how Bey was able to keep her album  a secret. What you've come up with is very true.

What else do you have to add to this list? COMMENT BELOW!
Check out more of Rana's commentary on Twitter or Instagram.
The following two tabs change content below.
Latest posts by ranacampbell (see all)
Tags: beyonce, beyonce album, funny, top 10 list