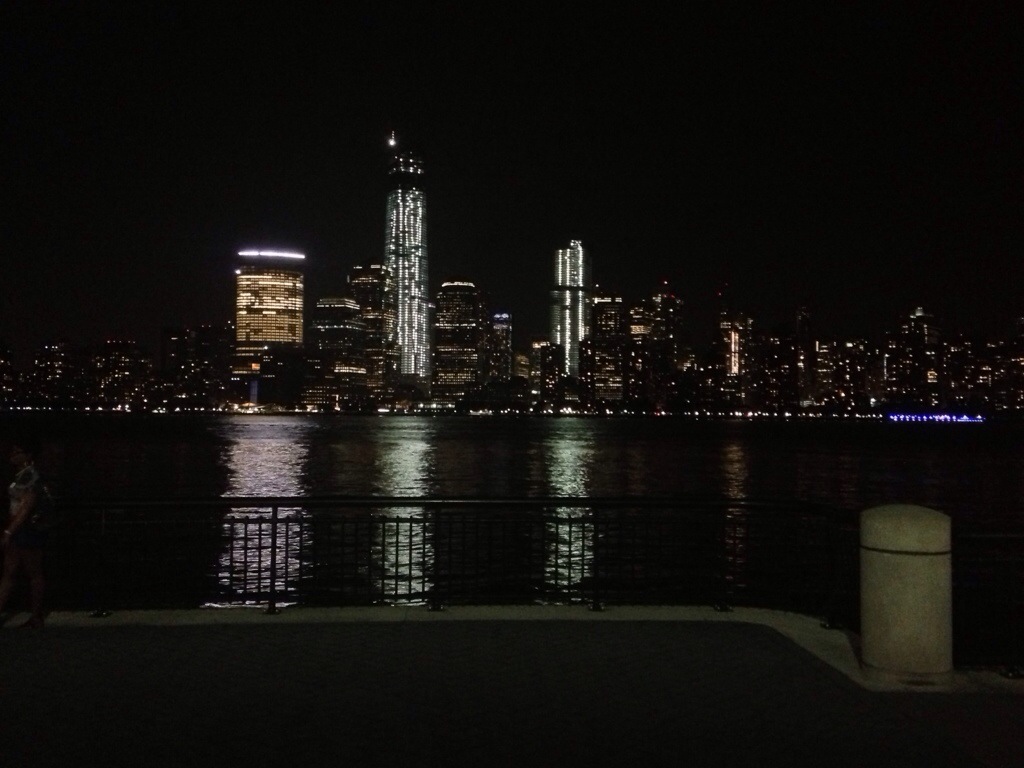 Moving out and getting your place after college can seem nerve-wracking, but it doesn't have to be. Find out why.
You just graduated from college. You move home. Your parents are happy. After four long years of you being away, you can now spend quality time with them! They might even have sold you on the joys of moving back home: free access to laundry, little (to no) rent, frequent meals, all the amenities you can ever need, and more! While saving alot of money moving home may seem very appealing, overtime it can get frustrating. It's hard to come home after being away for four years. For me, I have to deal with my parents still seeing me as a child. They want to where I'm going, when I'm going, why I'm going… you get the gist.  As a 22 year-old who had her independence in college, life after college at home is getting to be quite stressful. I've been saving a lot and starting to think of options such as : GETTING MY OWN PLACE.
TO GET MORE TIPS ON HOW YOU CAN LIVE THE BEST LIFE EVER AFTER COLLEGE 

CLICK HERE
To tell you the truth, it all seems a bit scary. Being on my own. Paying rent and utilities.  But at the same time, it seems so exciting. I'm looking forward to growing as a young adult and developing new experiences free from the sheltered and comfortable lifestyle I am living at home.
If you're thinking about moving out of your parent's house or getting your own place, here are some tips and advice from my one of my best friends Mary Adeogun. Mary graduated from Princeton with me in 2013 and is currently an Associate Consultatant at Bain & Company in Chicago, Illinois. (She is also a badass fashion designer. Check out her designs on her Instagram (@m_adeo).  )
Mary moved from  home in Delaware in October 2013 to a two bedroom apartment in downtown Chicago that she shares with a roommate.  I thought Mary would be a great person to ask for some advice about moving out of your parent's house More specifically, I knew she'd be great on giving me some great advice for apartment-hunting.
Here are Mary's tips (straight from the texts we sent each other this morning) on how to find your own place after graduating from college:
Create a list of must-haves and negotiables. (However, be reasonable!). What do you absolutely need? What can you live without? Let this guide you throughout the process.
Give yourself time to think things over. Even go back to places twice if you need to. If anyone is saying you have to make a decision in a few hours, that's not the place for you.) **Note, this all depends on the housing marketing. In tough markets like NYC, you may have to make some decisions quickly or the place you LOVE may be gone.
Find a reasonable budget range. Determine what you're willing to sacrifice to stay under. Do you need cable? Or, would you pass in order to have something else?
Do your research on the neighborhood. Walk around a few blocks past your apartment, look for grocery stores, well-tended parks, and schools. These are all signs of a safe area with a community feel! (That is, if you want to live in a "safe" area!)
Make sure public transit and food options are within reach, especially if you don't have access to a car.
Keep in mind that most rent prices are negotiable (especially if you really like a place that's over your budget.)
Make sure you have money in the bank! (atleast $2,500.) Between the security deposit, first and last month's rent, application fees, and expenses ish gets expensive!! This $2,500 should be dedicated JUST to moving in.  In my case, I spent $2,000 furnishing and buying the necessary items (kitchen, bathroom,etc.) for my apartment and trust me, I kept my budget leaaaan and cut out things I didn't need. The first months' rent and security deposit was another $2,000.
Also Mary wants me to remind you all that when deciding how much to pay for rent monthly, it really shouldn't be more than 40-45%  your salary (i.e if you have 40K, rent shouldn't be more than 1k a month.)
Was this useful? Hopefully so. Mary's only one person out of many who graduate from college and move out  on their own. Read through her advice. Take what's relevant to you. Do some more research on your own. Make a plan. If you want to move out of your parent's house, you can do it. I know you can. I love my parents dearly, but the time is approaching where I need to make this big step.
UPDATED*** Here are some tips from some Princeton Alums:
1. Value your independence and resourcefulness. Take pride in building your life from scratch. Don't move back. Remember: Adolescents can care for themselves; adults can care for themselves and others. – Cynthia Vahlkamp *80
_______________
1. Don't get overly fixated on furniture, at least when you are starting out. It seems that Ikea is de rigeur , but just like a lot of "knock-down" products, the doweled and anchored products are mostly crappy and fall apart with normal use. If you need to move with it again, you will find that it disintegrates rapidly. Better to wait until you can find — and afford — something sturdier.
2. Futon beds do great, inexpensive service as a couch and bed, provided the frame is sturdy enough for at least three people to sit on it in couch configuration without breaking.
3. Don't turn up your nose at thrift stores and consignment shops; you can often find great deals there.
4. If you are moving out of an apartment or into one in the city, you need somebody attending to the trailer or truck all the time. I helped my son move from an apartment in Harlem to the Upper West Side, and I stayed with the truck half the night until he and his friend finished loading it. We parked the truck back at the UHaul secured and guarded lot for the rest of the night. Then, I hired a professional crew to do all the unloading the next morning at the new apartment because we were running out of time.
5. If you are moving into a 4th floor or higher walkup, think it through carefully. My son moved into a 4th floor apartment near the University of Hawaii. I helped there also, but having a lot of friends to help carry everything up the stairs was essential.
– Marc Cohen '74
Other resources for recent graduates moving out on their own after college:
10 Ways to Afford Life After College (Without Moving Back Home)
13 Tips For Moving Out Of Your Parents' House Directly After College
Leaving The Nest – 9 Signs It's Time To Move Out of Your Parents' House!
Is anything else missing from the list? Please share your own tips in the COMMENTS section.
Have any questions for me? Need help with coming up with a personal plan for your life after college. Send me an email at rana@ranacampbell.com. I'd love to talk to you and help connect you with some people and/or resources that may be of use to you! Also, I just like meeting cool people.
The following two tabs change content below.
Rana Campbell is the Editor-in-Chief and Founder of Ranacampbell.com, a site dedicated to personal branding and helping people learn how to SHINE in their personal and professional lives.
Latest posts by Rana Campbell (see all)
Tags: college, life after college, life tips, moving out