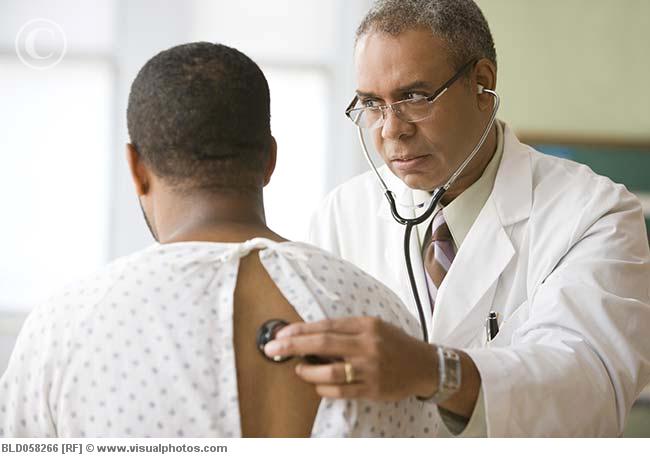 You can rock at customer service and take your business to the next level by following these 4 easy tips
If you research major companies that bring in lots of mula, you'll see a common thread: great customer service. Forbes takes it a bit further and says that successful companies actually have the following three attributes: trust, loyalty, and consistency. Who wants to  be successful in life and run a successful business? I do. Now here's a better question: Who likes going to the doctor? I don't.
I didn't really understand how much great customer services affects your business until my last trip to the allergist (aka Dr. Perlman) where he showed me how great customer service can end up bringing you a lot of success in life.It was like an AHA light bulb went off in my head.  I sat in his office thinking, "Oh my gosh, is this the secret to life?" No, but really. I did have an epiphany at the doctor's office. I'm happy I did. Here's the story.
Wait- first let me tell you about a horrible doctor experience I had.
A few months ago, I realized I could never return to a doctor I had previously been going to. After my check-up I asked for a referral to a gynecologist and his nurse proceeded to take out a (phonebook.) YES! I couldn't believe it. Do they still make those things? As she scoured through the "G's", I had already made up my mind not to ever come back because… (as we young people say) WHERE DO THEY DO THAT AT? She was being helpful, but…… The lesson is: Keep up with current technology. People won't take you seriously if you're scouring through phonebooks, when you should at least be using the internet (or a database search). In this age, this has a lot to do with customer service. I didn't trust this doctor or his nurse. I'm not saying you have to be light years ahead in the tech sector, but at least try to seem current. Better yet, get the basics right.  The nurse didn't let me know that this was a trusted doctor that they've worked with in the past. She didn't give me the name of the doctor whom I should contact. All I got was a post-it with a number. (YES, REALLY!) Make sure your patients trust you, or they won't come back and they'll let everyone know (as I'm doing now.)
4  Tips I Learned from My Doctor About Being a SUPERSTAR at Customer Service and having a KICKASS business
1. Make em' come back. This is probably the most important, so I'll put this first. At the end of my appointment, my doctor told me that I would need to schedule a follow-up appointment with the nurse to complete the second half of my allergy test. Say what? I thought this was a one-time test. Nope. Turns out how he only did half of the allergy test  (which I wasn't complaining about because those skin pricks are quite annoying and if you're allergic to a lot of things like I am, they can be also super uncomfortable.) He already had built in to this business, the fact that I would need to come back. It may seem deceptive, but it's a great business move. What's that saying? Regular tune-ups are better than paying for a big mechanic job that could have been prevented? How to apply this to your business: Create a service or product so good that your customers NEED to come back. If they don't come back, they will be left in an inevitable turmoil that only YOU can fix. Don't give away all the goodies at once. Better yet, maybe build into your services or offering,  products that complement the original purchase.
2. Be Nice. People like nice people. People work with nice people.  People buy from nice people. Dr. Perlman spent the first 10 minutes of our appointment going over my medical history and just getting to know me. It felt genuine. I felt comfortable. When he told me I needed to book another appointment, I didn't mind, because guess what??? He was nice. How to apply this to your business:   Make your customers feel good and they will come back! I'm serious.They will be loyal. My doctor was so nice to me, I would go back just because he could probably put a smile on my face when I'm feeling in the dumps.  I'm not even complaining about the co-pay  (ha!)
3. Know Your Stuff/Show off.  Trust is a big part of having great customer service.  I had so many questions during my allergy appointment, all of which Dr. Perlman attempted to answer. I wanted to know why certain fruits such as apple, peaches, and pears bothered me. WALA! I'm allergic to birch trees, which can cause non-allergic reactions to certain foods. My allergist was such a pro at what he did (aka he know his 'ish), that I didn't for one second doubt what he was saying. Most importantly, he was thorough (doctors like that are hard to find.) This may also be attributed to him being a specialist. It also helped that Dr. Perlman had all of his medical school certificates, magazine press, and other  accolades in nice frames  ALL OVER his office. This spoke to his credentials and merit and also screamed TRUST ME, HERE'S WHY YOU SHOULD. I wasn't the only person who thought he rocked. Heck, he was named as one of NJ's top 100 doctors (more than once!). How to apply this to you business: Know your stuff. If you own a dog shoveling business, you better know all you need to know about dog shoveling and all its related counterparts.  You can help this by simplifying your offering. Don't try to be an expert at everything. Be an expert at one thing and do it really well. People will trust you and come back. You business will have the chance of being more successful.
4. Be Available. In the beginning of my appointment, my doctor gave me his work cell number. He told me if I ever have any questions I should call him. When I was about to leave his office at the end of my appointment, he asked me if I still had the card he gave me with his number. He even said, "Call me if anything's wrong and we can talk about it." Talk about a winner! I was blown off my feet. He basically made it seem like his business had a 24 hour customer-service hotline I could call into WHENEVER I needed to. I respect him though so I probably won't be making any just cause 4am calls. How to apply this to your business:  Being available to your customers and open to answering questions they have can set you apart from others in the field. It's also a great customer service method to help build new leads and clientele. Give and people will notice.  Why not set up some hours in your day dedicated only to answering customer's question or where you focus solely on getting and responding to customer feedback. Though it may appear to be a time sucker and drainage, it's really not. Your customers will see you as someone who cares about them and guess what- they'll be loyal and trusting and your business will grow, grow, and GROW! What are some customer service or business success tips you've learned in unconventional places? Share in the COMMENTS section below.
If you like what you're reading,  Click here to get my blog posts delivered straight to your inbox.
Or, you can send me an email at rana@ranacampbell.com. I'd love to talk to you and help connect you with some people and/or resources that may be of use to you! Also, I just like meeting cool people.
Make sure to follow me on Twitter, Instagram AND LinkedIn.
The following two tabs change content below.
Latest posts by ranacampbell (see all)