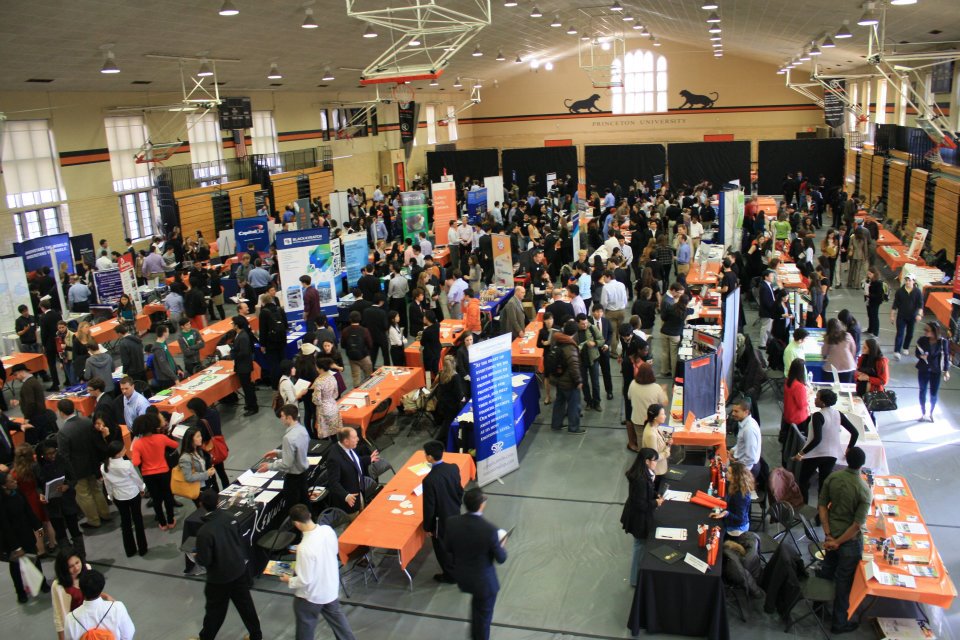 "What's the one thing you wish you would have known as a young professional in your 20s?"
"What's the one piece of advice you would give to a recent college graduate?"
These were the questions that I posed to several Princeton alum via an alumni email listserv. I wanted to pick the brain of older professionals to see what insight they could share to younger individuals like me who have just graduated from college and are  beginning to navigate the world. What did people wish they had known when they were younger? What mistakes did they make that I (and others) could learn from? Sometimes, as young people, we have this mindset that we know it all and need to "invent our own pathways." Though discovering oneself is part of growing older, gaining knowledge from the lives and epiphanies of others is part of the learning experience that we call life. Check out the 12 pieces of advice alum urged young professionals to heed. This is their advice in THEIR OWN WORDS. I hope you find the knowledge below useful and relevant to your life whether you're just starting out or  already much settled into a career pathway.
12 Things You Should Know as a Young Professional in Your 20s:
1. Be ruthless with your time. It's great to want to give of yourself to help everyone, do everything, and have impact everywhere, but, sometimes, you just need to focus on you and what you need. Time is a resource that is non-renewable. Make sure that you focus on being ruthless when it comes to yours.
2. Be open to accepting feedback AND be willing to give it .The dictionary definition of feedback is "helpful information or criticism that is given to someone to say what can be done to improve a performance, product, etc." Feedback is supposed to be seen as a good thing. But, in reality, when comments that aren't necessarily glowing come their way, a lot of people are quick change their tunes. Depending on how it is delivered, feedback can either be relatively straightforward or very difficult to take and, in the case of constructive comments, to share with others. As one moves along in his/her career, it is important to remember that feedback is a gift and can a valuable asset for his/her own development and that of others.
3. Don't be afraid to go for the "Hail Mary". Here, "Hail Mary" refers to the idea of trying to accomplish something that feels almost impossible and giving it your all, despite the perceived low likelihood of success. It can refer to an academic, personal, professional, or just about any other situation where a person feels like he or she is facing impossible odds and decides to try for the win anyway. Sometimes a person can read the tea leaves and recognize that going for the long shot isn't worth it. There are times when taking a chance against the odds can turn out well, even if things seem hopeless. When those times come, it is important not to let fear keep you from trying for something that appears to be unlikely at first glance.
4. Listen to those who disagree with you. When people disagree with you, don't take it to be evidence that they're not as smart as you are.
5. You only have one mom. Her love is real while everything else illusory. Let the lady manipulate your feelings sometimes.
6. Spend time with the family members you love. Right now, your friends are probably far more exciting than your family, but be sure to carve out lots of time to spend with your family.  Your grandparents and parents are aging, and you will treasure these years when you can spend quality time as adults together.
7. Live the life you can actually afford.  Do not go into debt to look like, act like, or accompany your friends.   You don't need to spend more than you have to live a happy life.  It is better to sip lemonade on the front porch of a modest home with a few good friends and a mailbox full of bills that you can actually afford to pay than to go into debt zipping around the town with an exciting, fast crew and anxiety a couple of times a month when bills are due.
8. Look up.  You are in the real world now.  Don't walk around with your eyes glued to your device.  Listen to live local bands.  Learn to cook flavorful foods.  Engage in conversations.  Enjoy your time and your moment.
9. Give back in small ways.  You don't have to wait until you have a ton of money to donate to charity or a ton of time to volunteer.  In the real world, you come across so many different people, and some of them might be standing in line in front you struggling to pay for their groceries or load them into their car.  Try to make someone else's life a little easier, the load a little lighter.  
10. It's okay not to know what you want to do when you graduate (or for a while after). Figuring out what you don't want to do is just as important.
11. Embrace the 'fundamentals'. Until you are between 27 and 30 you are still a 'practicing adult'.  Use the time to punch some important tickets.  In the 70s those were sales , accounting/finance ,  computers, and any sort of leadership / project management assignments.  Those are still good foundation skills that set you up for real responsibility.
12. Memorize and ponder these quotes:
 "… that best portion of a good man's life, His little, nameless, unremembered, acts of kindness and of love…" – William Wordsworth, "Tintern Abbey"

"It is difficult to make predictions, especially about the future." – lots of attributions; I prefer Yogi Berra
Thank you to the following Princeton University alum who contributed their thoughts to this post:
What else would you add to the list? I want to know so PLEASE comment below!
The following two tabs change content below.
Rana Campbell is the Editor-in-Chief and Founder of Ranacampbell.com, a site dedicated to personal branding and helping people learn how to SHINE in their personal and professional lives.
Latest posts by Rana Campbell (see all)
Tags: career advice, life tips, young professional