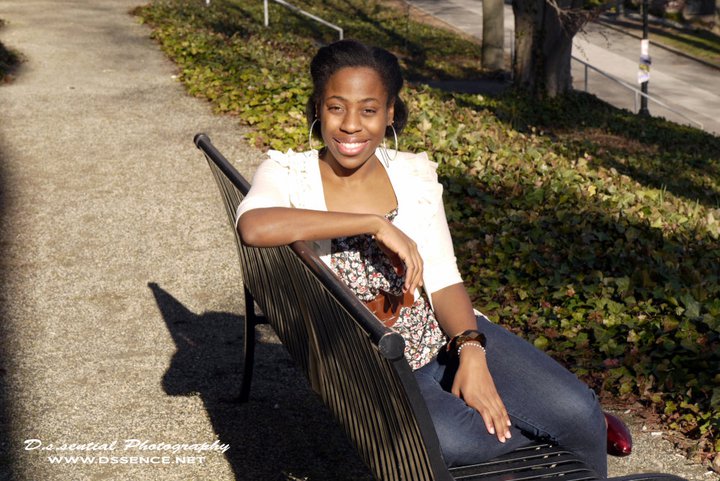 What 1 Silly Internship Mistake at CBS Taught Me About The Power of Quick Thinking
In my first year of interning at CBS Corporation in New York, I made a very silly- but innocent- mistake.
I was then working for the SVP of Workforce Development Jennifer Suarez and had been invited to a high-level meeting with CBS Chief Diversity officer Josie Thomas. I was so impressed by Josie's background and job role, so I made it my mission to get on her calendar the next time she was in New York.
That's where my mistake story begins.
I logged on to the CBS email system, Outlook, and started to type "J-O" in the "To" field.
Numerous options for names starting in "JO" came up. I picked Josie's name (or so I thought) and sent her an email stating how glad I was to meet her and how I would love to sit down with her and talk more about her role and more about my goals as an intern at CBS.
A few days later, I received an email from her assistant.
I was THRILLED.
The assistant told me that "Jo" was extremely busy being that it was upfront season but she would make some special time on her calendar for me. We set up a date and things were confirmed.
The day of the meeting I walked down to CBS' 4th floor. I thought to myself, "Why does Josie sit on the Sales floor?" Whatever.
I found her assistant and waited patiently outside of Josie's office.
I must have been too excited because I didn't even notice the big "JOANN ROSS" name placard that sat on the assistant's desk.
The door opened and I stepped inside.
The first thing that came across my mind was….
"This Isn't The Right Person. Oh Shit."
This was not the Josie Thomas I met a few weeks earlier.
Josie Thomas was a Black woman. This lady was White.
I had made a very big mistake. I had no idea who this "Joann Ross" was and I had thirty minutes scheduled to talk to her.
Now what?
I let the panic stir inside of me, BUT only for a few seconds. I couldn't let Joann see me sweat. I had to make the most of this.
I began by thanking Joann for her time and allowing me to speak to her. She replied by saying how much she loves the Emma Bowen Foundation (which was the scholarship program I was part of that placed me at CBS) and its students.
Because I had no idea who she was or what she did, I asked …"Can you tell me a bit more about what you do?"The conversation started from there and flourished.
I found out that Joann Ross was one of CBS' top executives. As President of CBS Ad Sales, she oversees all of CBS' Sales. Her direct report is Leslie Moonves, CBS' CEO. Joann is known in the industry for her ability to lead a winning Sales team was named a "Media Maven" by Advertising Age. She had an incredible resume and was very respected.
She was a hot shot and had taken the time to meet out with ME- a no-name 18-year-old intern – who didn't check the "to" field and had set up a meeting with the wrong person. She was a hot shot. Alot of people would love to be in her office.
I left her office that day with an invitation to "not be a stranger."
Though I didn't meet with Josie Thomas as I had planned, I still was able to connect and make an invaluable connection with one of CBS' top executives. That meant whenever we were at a CBS event or if I saw her in the hallways at work, I could wave and say hello and she would actually know who I was.
SO HOW CAN YOU TURN INTERNSHIP MISTAKES INTO WINS?
Here are 3 takeaways from my "oh shit" internship mistake.
1. Don't be Afraid to Improvise. Mistakes happen. As an intern (or in the workplace), you are prone to find yourself in situations like this at least once in your career. GO WITH THE FLOW. BREATHE. The worst thing I could have done was tell Joann that she was the wrong person and left her office. Instead, I asked her questions that helped me get to know more about her. I was genuinely curious to know who this woman with her own secretary and sweet corner office was. My ENFJ personality may make me predisposed to doing this type of thinking on the fly, but that shouldn't matter at the end of the day.
2. If it's really bad – ADMIT- and get help. Fortunately for me, the mistake I made (and the situation I ended up in) wasn't too bad. There may be times when you send the wrong spreadsheet or mess up on an important budget. If the mistake you make it REALLY BIG and IMPORTANT, the worse thing you could do is nothing. Tell your boss or supervisor about your mistake and then ask for guidance on rectifying it. Everyone loves the person who is proactive and can admit when they are wrong.
3. Sometimes mistakes happen for a reason. Maybe it was in the stars for me to meet Joann. Maybe I needed to be thrown in a situation I had never been in before early in my internship career to: (1) Learn how to think quickly and on the spot and (2) Learn the importance of double-checking and not making stupid mistakes that could cost me my career. Imagine I was Joann's assistant and I had scheduled a meeting with the wrong person for her. That would have been a big NO-NO. Mistakes are meant to happen so that we can learn from them. They teach us about our ability to handle situations under pressure and cultivate change. In my case, they might even land you in the office of a top executive.
Just in case you want to know, I did end up successfully scheduling a meeting with the correct Josie. Whew!
Do you have an internship or on-the-job mistake story? Tell me about in the COMMENTS section. What did you do to resolve it?
To get more of my articles and advice delivered straight to your inbox, click here.
Rana Campbell is a branding professional who helps brands succeed in the digital and social media spheres. Check out some of my other work here. Follow me on Twitter, LinkedIn, or Instagram.
Got a question? Send me an email at rana@ranacampbell.com
The following two tabs change content below.
Rana Campbell is the Editor-in-Chief and Founder of Ranacampbell.com, a site dedicated to personal branding and helping people learn how to SHINE in their personal and professional lives.
Latest posts by Rana Campbell (see all)