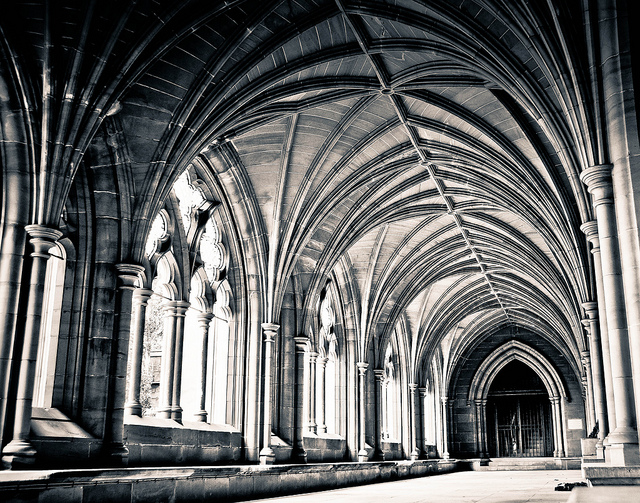 Academics alone won't get you hired.
Meet Sukari Brown. Born and raised in Brooklyn, New York, Sukari is a  product of Brooklyn Technical High School and New York University's Polytechnical School of Engineering. Currently, Sukari resides in Silver Spring, Maryland and is a first year Office Engineer at Clark Construction. Sukari was referred to me by a friend who said she was someone "doing big things" and a "must-know", I was able to sit down with her and understand more about this young woman's past and vision for her future. Sukari Brown gives her personal advice on what helped her get through college and how she's building her personal brand post-graduation Check it out below!
BRANDMAKERS is a series highlighting individuals who are SHINING (aka killing it and raising the bar) in the creation of their personal brands. These people are doing cool things and all have great stories and advice to share about the important steps involved in growing one's personal brand. 
Rana Campbell (RC): Who is Sukari Brown?
Sukari Brown (SB): I am someone who enjoys service and doing whatever I can to use my resources to connect people to opportunities. That puts into words how I come into contact with a lot of people.
RC: What were some of your interests in college and how did that shape your personal brand?
SB: I joined the National Society of Black Engineers (NSBE) in high school . They had a collegiate chapter and they would come and do workshops with us so that's when I first got exposed to engineering. By the time I reached my senior year of high school, I realized that's what I wanted to do. Originally, I didn't want to do it because I didn't think I was good enough. I struggled with calculus in high school and felt there's no way I could do it later but there was one person in the collegiate chapter who pulled me aside and said "Listen, just because you struggled now doesn't mean that will be the story later."
By the time I graduated from college, I was only 1 of 2 African-American females in my graduating class in my department.  The odds were against me. What kept me going was the people who came before me.  I saw them make it, even if they struggled.
The odds were against me. What kept me going was the people who came before me.  I saw them make it, even if they struggled.
I have a friend of mine who struggled in undergrad for various reasons but went on to obtain a Masters Degree in Engineering and is now attending one of the best business schools out there. He is one of the people who got me through. That's where I got my energy and my desire to pursue Engineering.
RC: How did your experiences in college help prepare you for the job that you have now?
SB: When I was in college, I ran an executive board of about 17+ individuals who were dispersed all throughout the United States. We served over 10,000 members who were located in the Northeast, Canada, and West Africa. The year before that I managed the finances and a budget of over $100,000. Having those experiences gave me the perspective of understanding  how to build a team, be supportive even if I'm not leading the team, vet and  work with those personalities. I learned how to make myself available for them to reach out goals to make sure we are on plan.
Now, whether it's through my communications skills or checking in on my boss or teammates, I am able to put all that experience into play. Being supportive and reaching out is important.
RC: What part of college has carried through to your professional life?
SB: I was not an A+ student. What  is important for people to realize as students is that your academics is great but  what you'll hear over and over again is, "That will not be the ONLY thing that will get you hired."
Your academics is great but  what you'll hear over and over again is, "That will not be the ONLY thing that will get you hired."
If I'm a recruiter and I am going to look for someone who is going to be apart of my team, you have to show me that you have leadership, personality, and social skills. I have colleagues that I went to college with that are still unemployed. They were on the honor roll and had all these great certifications and grades. I am the one that has a job and they are still looking. It goes to show you that you have to put in the work. Nowadays it is not just about your grades. People want to make sure that you fit the company culture and that you know how to interact. Make sure that you're developing yourself academically, professionally and socially so you can build your network.
RC: What has been the key to your success in your business and personal life?
SB: I built up mental toughness. You realize how a lot of your successes and failures come to play based on what you believe in. Now at this point I am able to understand how I feel and what I am going to do to fix it. Sitting around being mad is not going to help anything. I did bad in this class, but I have to think of a new strategy and get it going.  I've challenged myself to press through. If I pscyh myself out, I am not going to get through. I realized that I am just going to get more stressed out at the end that I let myself defeat myself. That mental toughness and preserving attitude is really what makes me.
RC: What's the best professional advice you have ever received?
SB:  One of my former advisors in college told me the first thing you want to do is have a business card. It doesn't matter if you are a freshman in college or high school. If you are going to surround yourself in an environment where you want to be around big name people, you are going to have to play the part.
If you are going to surround yourself in an environment where you want to be around big name people, you are going to have to play the part. 
Have a business card if it has nothing else besides your name, email and phone number. Follow up with them. Send them an email that says "Nice meeting you!" This has made a big difference in building up my professional network. Reach out and be proactive. Keep track of where and when you meet people.
RC: What is the hardest part of being a young professional?
SB:  Feeling that because you are young and are just getting started with your career your opinion may not matter. If I see that something doesn't make sense, I am not going to be afraid to ask that question.  Another thing that is hard is making sure that my voice is heard. A lot of times, being professionals, because we feel like we don't matter yet when we speak during meetings, our voices are very low. That shows you are not confident. I have made it a point to make sure my voice is something you can hear and understand. I have the tendency to talk fast so that's something I've been trying to work on.
RC:  What's your dream job?
SB: Whether it's the CEO of a large company or whatever it is…. I see myself on the upper echelon levels of leadership. I know that I want to be the person that is leading a team to make decisions.  Leadership is a passion of mine. I am actually the Director of Leadership Development for the NSBE in our National Leadership Institute. That's a big thing for me.
 *******
Make sure to follow Sukari on Twitter.
What's 1 tip you have for building your personal brand after college? Share it in the COMMENTS section.
Sign up for my e-newsletter by clicking here.
Check out some of my other work here. Follow me on Twitter, LinkedIn, Facebook, or Instagram.
Got a question or know someone who should be interviewed for BRANDMAKERS? Send me an email at rana@ranacampbell.com
The following two tabs change content below.
Rana Campbell is the Editor-in-Chief and Founder of Ranacampbell.com, a site dedicated to personal branding and helping people learn how to SHINE in their personal and professional lives.
Latest posts by Rana Campbell (see all)
Tags: brandmakers, career, college, leadership, personal branding