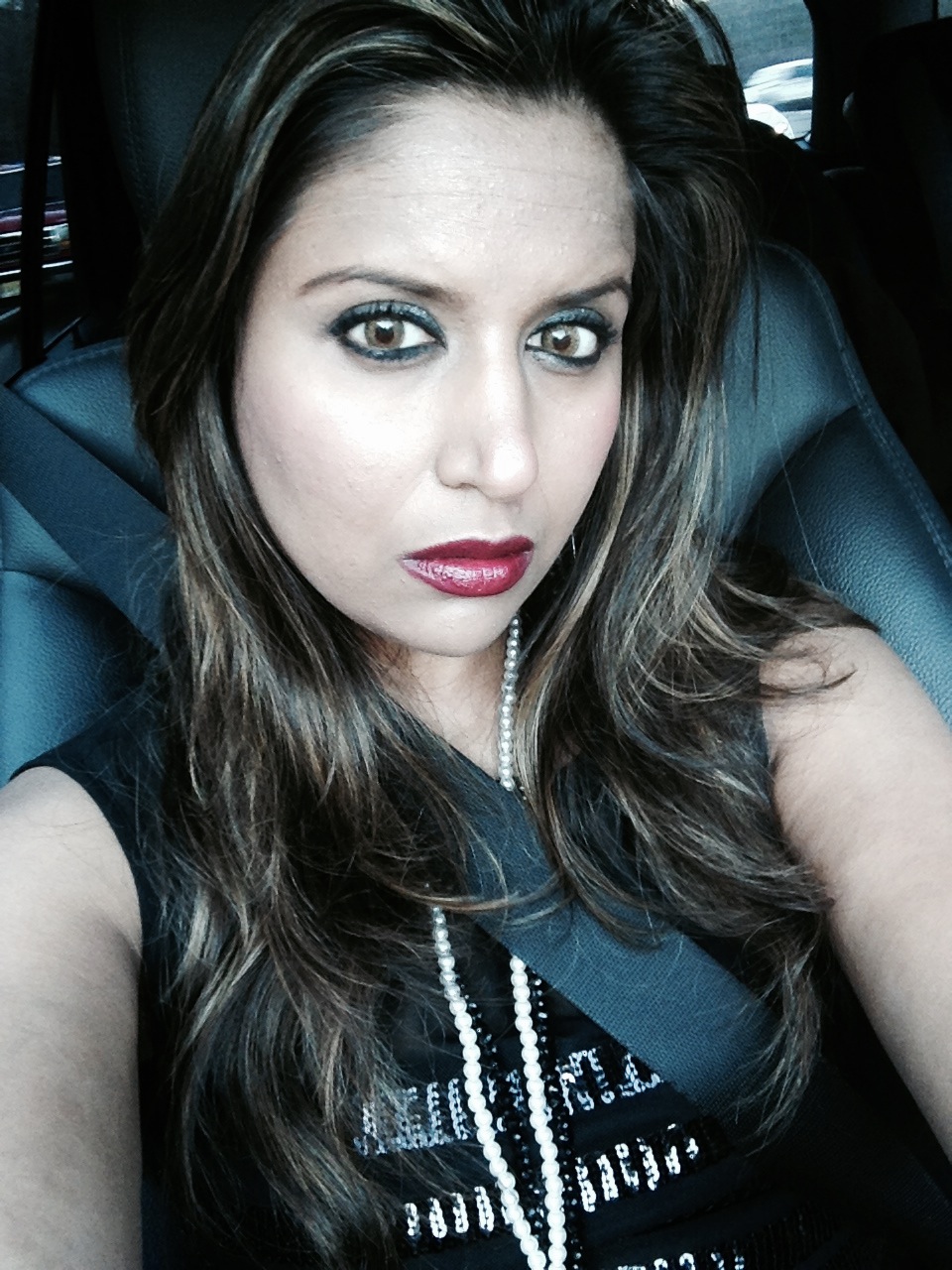 Ever wanted to quit your job and pursue something you're passionate about?
Meet NEHA TULI, a Holistic & Wellness Coach that is dedicated to helping women look and feel their best. An unexpected layoff from a corporate buying job gave Neha the push she needed to pursue her dream of launching her own wellness coaching business.
Neha and I chatted about are her business inspiration, challenges and responses to them, and the key business advice she would give to someone in her position who is in the starting stages of building their brand. Check out her advice below.
BRANDMAKERS is a series highlighting individuals who are SHINING (aka killing it and raising the bar) in their respective industries. These individuals have great stories and advice to share about the important steps involved in growing one's brand. Know someone who should be featured? Contact rana@ranacampbell.com
Rana Campbell (RC): How did you get into health coaching?
Neha Tuli (NT):  I went to IIN (Institute for Integrated Nutrition). I got certified as a holistic health coach. I am also a certified make-up artist, too. Because of  my fashion industry background, I also know how to style people. Real beauty comes from within first. It's about making those lifestyle changes. Right now, there's so many opposing nutrition theories. Basically, my job is to help my clients navigate them through all this data and news that they receive and find things that are right for them. For example, everyone is going gluten-free and vegan. That may not necessarily be the right thing for you and your body. I help my clients help identify what is right for them and what they can add to their diet.  I ask questions like, "What else is happening in your life?" For example,  someone who craves alot of sugar is someone who is missing a little bit of sweetness in their life. They may need to add sweet vegetables to their diet or increase protein and water. Everything will work together. There are reasons  why we  have cravings. it's our bodies way of trying to tell us something.
RC: What motivated you  to step away from your buying career and transition into health coaching?
NT: Although I enjoyed buying, I grew up with a father who was an entrepreneur and built his company from the ground up. I've always loved the idea of working for myself. You work hard and you grow someone else's business. Why not spend that energy on  yourself and your business and have the lifestyle that you want?
You work hard and you grow someone else's business. Why not spend that energy on  yourself and your business and have the lifestyle that you want? 
Making your own schedule and being your own boss. Doing something you love and you have a passion for? It's been inside of me for the longest time but I didn't get the opportunity to explore it. I decided once I finish my studies, I would look around and see if I could  find part-time opportunities at wellness centers, but in the midst of my program, I got laid off from my buying job at Blue Fly, which I hated. I was happy when they laid me off. I wanted to focus on building my business. It's not that easy and takes alot of time, which is why I want to be as  visible as possible in every way.  I don't think people understand what health coaches do and how essential each of us everyone needs a help coach. We are someone who is making that connection between mind and body. We are coaching and being  your cheerleader to transform your life and make those permanent lifestyle changes. It's hard for anyone to do that by themselves. All diets are not created equal. it's not one size fits all.
RC: How did you build your brand as you were building your business?
NT: You have to come up with a name. My business name is THRIVE. You need to have a logo that you identify with. You need your social media tools up and running. I had a website, a Twitter and Facebook page. I sent an email to all of my contacts informing of this career change and encouraging them to sign up for a complimentary health consultation. I was also reaching out to local gyms and spas. It's alot of marketing and networking at first. I just created these magnets that would be a giveaway to my  clients. They have very useful information. There's a lot of persistence, hard work, and being able to talk  about yourself and how your service can help others. I do free consultations. I have workshops. I'm trying to be visible and set a good example by introducing healthy habits into my family, too.
RC: What have been some challenges  that you faced when building your brand and how are you overcoming them?
NT:  The challenge I have is having people sign up immediately for a program. I've met with dozens of moms who have reached out to me and I've offered them a free session. They are so eager and they want it for themselves but they never sign up for my actual service. It's because they think they are putting themselves before their kids. They have a busy schedule so they don't want to carve out time for themselves. I've rethought my target market and I'm going to shift to women who are high income, single, in charge of their lives and are making changes. I want to target women who are into self-care and self-love.
RC: For people who are building their brands, is responding to the market essential?
NT: If you try to make one idea work and it doesn't work, you can't give up. Test different scenarios. When I first offered my free consultations, I did it via these online groups that I am part of. My headline was "complimentary health consultation". I got zero responses. The next time I wrote, "If you want to turn heads, read on." People clicked.  I put an expiration date on it: the first 10 people will receive a free session. I had people asking me if they were 1 of the 10. It's like they were winning something. For me, when I got to the point and I realized people weren't signing up, I had to reconsider my idea and target market. It's a learning experience. Be persistent. Don't just change something because you can't get it to work.
Be persistent. Don't just change something because you can't get it to work.
RC: What's been the most surprising thing that you  have experienced since you started your own business?
NT: The lack of routine. It's hard. The expectation that when you are working from home, people don't take you as seriously. You  are still expected to do small errands and things. That's been really challenging.
RC: How have you grown personally and professionally with starting your own business?
NT: The rewarding parts are getting to impact someone directly and do something a little more meaningful. You are trying to better somone's life by helping them and supporting them. Even though it's a budding, struggling  business, I'm hoping when I get visibility and people  understand what health coaching is about, I can become an authority on wellness. Because you are a health coach doesn't mean you have less knowledge than a doctor or a nutritionist. We have different functions. The advantage is I love having my schedule and being there to pick up my daughter from school or taking a nap in the afternoon.
RC: What are your personal strengths that have helped your business thrive?
NT: I am an empathetic person and a good listener. I practice something called "active listening." That helps me. I am persistent. I follow-up. I am good at sales so I try to make it work somehow. I am very feminine and I enjoy being a woman. I want women to feel good when they look at themselves in the mirror. I want to help educate women. I think my knowledge and my personal  struggle with my own weight is important. I used to be a size 0 and I became a  size 2-4. I got diagnosed with a thyroid problem and I put on 30 pounds. I am still struggling.  Personal experience has helped me be more passionate about helping people  with health conditions.
RC: In a business  where you are providing direct service to a client, is it important to show your personal side?
NT: Yes. You have to be you. You can't be all about sales and marketing. Anyone can do sales and marketing. You have to be authentic. You have to show that side and be vulnerable and share that story. I have my personal story on my website. Having that personal touch helps you be genuine.
RC: What advice would you give to those that want to grow their brands or start their own business?
NT: Know what you want. Do you want fun, fortune, or fame? Look at these three. Whatever the first thing is that you want is the steps that you need to follow to get that. For me, I want fame, fun, then fortune. I was told that if you want fame, you need to reach out to celebrity doctors, instead of people in your area. Reach out to bloggers. Reach out to health magazines. Prioritize and don't spread yourself too thin trying everything. Be targeted and plan a strategy that will get you to that point.
If you're interested in Neha's health and wellness services, visit nehatuli.com.
Check out some of my other work here. Follow me on Twitter, LinkedIn, Facebook, or Instagram.
Got a question or know someone who should be interviewed for BRANDMAKERS? Send me an email at rana@ranacampbell.com
The following two tabs change content below.
Rana Campbell is the Editor-in-Chief and Founder of Ranacampbell.com, a site dedicated to personal branding and helping people learn how to SHINE in their personal and professional lives.
Latest posts by Rana Campbell (see all)
Tags: branding 101, business, entrepreneurship, health, wellness