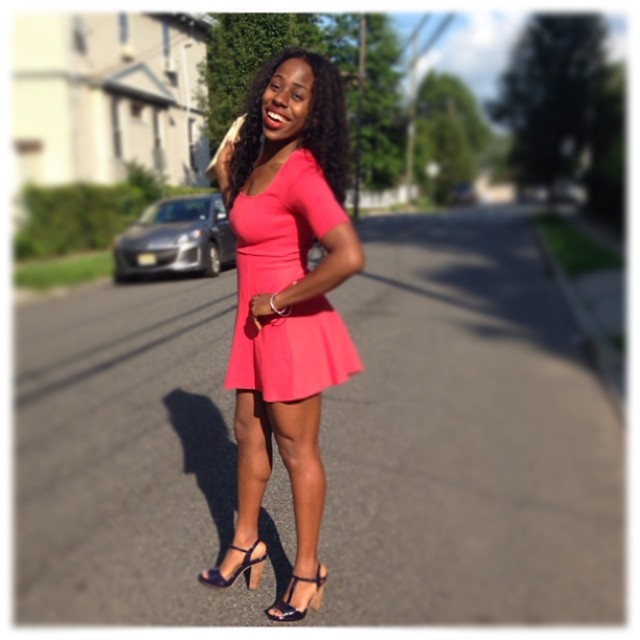 Hey Shiners!
Welcome to #STUFFILOVE!
If you guys follow me on Instagram, you  know that I LOVE fashion and beauty. I'm still what you might call an "amateur" when it comes to makeup application, but HAIR and CLOTHES are two areas that I've always explored. For me, fashion is a form of self- expression. It's a platform that I've used, ever since I was a young girl, to really show the world who RANA CAMPBELL is.
Similarly, I also think my hair is a form of self-expression. I love changing my hair style to fit with my mood. You name it, I wear it: my natural hair, wigs, weaves…the whole she-bang. There's some out there who think wearing "fake hair" means you don't love the skin you're in. While I do think there are many people who use extensions or wigs as a way to mask their lack of self-esteem, I think that these hair products are also just what they are – products. They're fun to wear and are something that you can use to shine in your external BRAND presentation.
At the same time, it does bother me when embracing one's texture does becomes unaccepted. For instance, as a Black woman, I've had instances where when I wear my own hair out in an afro or twists, co-workers will comment or ask to "touch my hair". That, my friend is not cool.
Anyway, that's a story for another day……
Back to it:
A few months ago, I had the pleasure of reviewing International Hair Company's Virgin Indian Remy Deep Wave and Curly Closure. I first reviewed the hair for Blinging Beauty, but I thought it would be good to share this review with you guys here on my site. My hope is to do more product reviews and features and introduce you to products and things that I love. As the site grows, I hope this section, too, will grow.
Check out the video I put up on Youtube. When you're done, make sure to subscribe to my Youtube channel as I'll be posting some new and exciting content up there soon. You really don't want to miss out!
My International Hair Company Deep Wave & Curly Closure Review:
Here's my two-month review. (I actually recorded this the same day I took the weave out!):
PS- I'm going to be doing a GIVEAWAY soon, but the only way that you'll know about it is if you're on my email list!
CLICK HERE to sign-up for my list. You'll also join part of the SHINER community and get FREE branding, business, and advice on how you can shine in your professional and personal life EACH week for FREE in your inbox.
Disclaimer: This product was sent to me by the company to review. All thoughts are my own. I was not paid to do this post.
The following two tabs change content below.
Rana Campbell is the Editor-in-Chief and Founder of Ranacampbell.com, a site dedicated to personal branding and helping people learn how to SHINE in their personal and professional lives.
Latest posts by Rana Campbell (see all)
Tags: beauty, hair reviews, personal branding, stuff I love