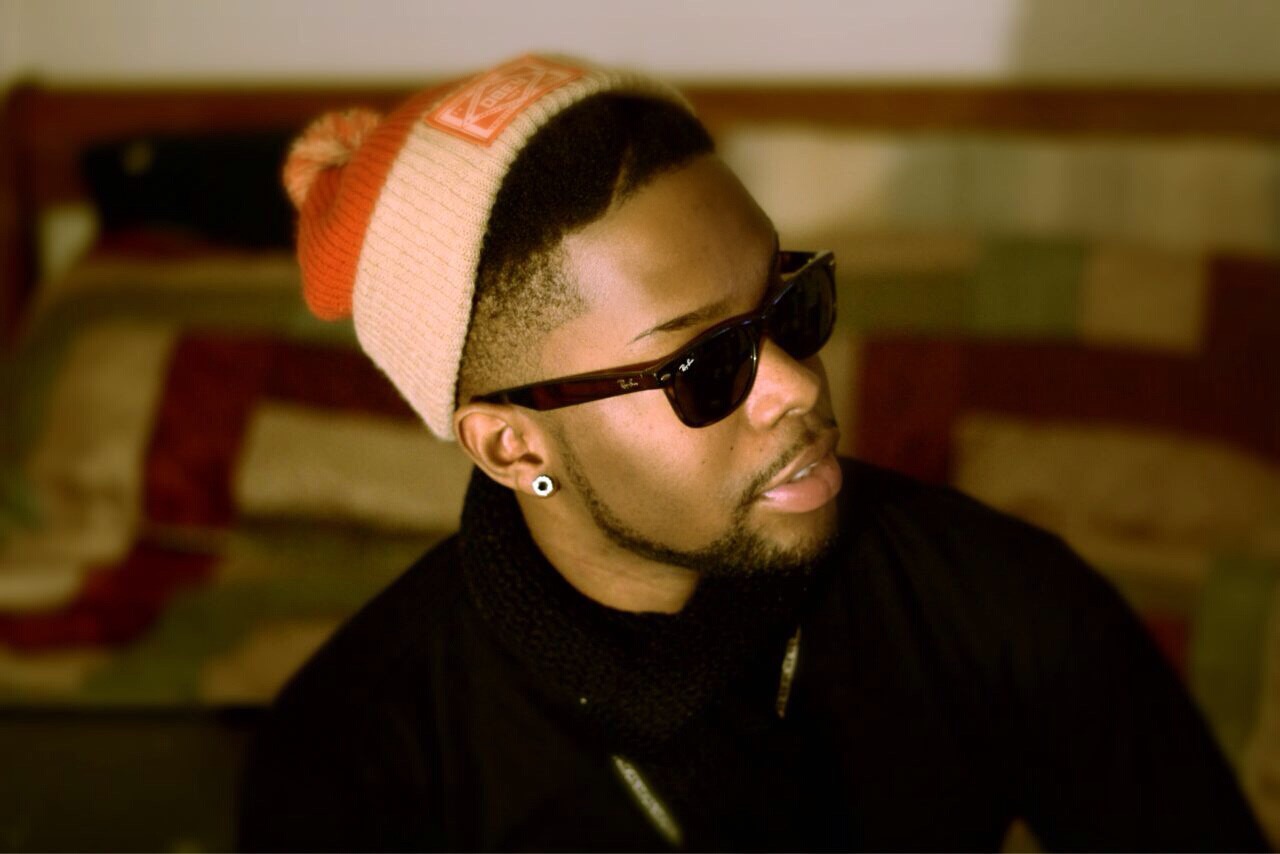 Do it for the VLOG.
BRANDMAKERS: Jamaican comedy star Andrew Trabass shares the story of his internet success.
Meet Andrew Trabass (who often goes by just "Trabass"), the talented entertainer, recording artist, actor, host and quintessential  "do it for the vlog"-er.
With YouTube channels with combined views of over 50 million,  Trabass is what you may call a "comedic influencer" in the vlogging world. But he's more than just a funny man behind the camera. His  recently released single "You Alone"  just landed the #1 spot on cross-Caribbean music countdown Tempo and has hit soundwaves across the globe.
For today's BRANDMAKERS I chatted with Trabass to learn more about the man behind the Trabass entertainment empire.
I've always thought there must be a  "magic formula" for building a YouTube empire and devoted fanbase such as his, so I was surprised to hear what Trabass thought are the keys to building a successful YouTube business.
Andrew's key takeways?
Be true to who you are.
Listen to the "customer."
Be consistent.
What you'll learn in today's post:
The best business advice he's ever received (Hint: it has to do with "pleasing the customer")
The 1 thing he never imagined would happen once he became successful
Who inspired Trabass to make his "passion" his life's work
What makes the Trabass brand so special
How a video with a catchy tagline started his  successful clothing business
How having supportive fans can change your career
Why being in a group could be detrimental to your personal brand
BRANDMAKERS is a series highlighting individuals who are SHINING (aka killing it and raising the bar) in their respective industries. Know someone who should be featured? Contact rana@ranacampbell.com
Check out the interview below:
Rana Campbell (RC): What inspired you to start the Trabass brand?
Andrew Trabass (AT):  My mom was the one who really inspired me to do comedy. I was a problem child and always gave trouble. I tried different areas of work and nothing was really working out for me. She said, "You're always giving trouble, why don't you do jokes or comedy?" I got a camera and started making videos. I was doing me. That was the first big step. I was scared of putting myself out there just like that.
RC: What were the early days like for your brand?
AT: At first, I was putting my videos on Facebook. Then, I found out  that you could make money off of Youtube so I said, "This is my job." From then, I started doing Youtube and took it up as a 9-5.
RC: What's the key to making videos that people like?
AT: People like my personality. They like my silly ways. I don't hold back anything. I talk about anything. People like what I was say and do but they are scared to do it themselves. They look at me like an entertainer.
RC: What makes your brand special?
AT:  I cater to people. I brand myself as someone who is not just "doing Youtube." I show people the whole works of my life. I make them see step by step what I'm doing and what I'm trying to do. (Check out Andrew's TRABASS TV VLOGS here.)
RC: At what point did you notice that you were growing a following?
AT: The day when I finally knew there was a lot of people watching me was when I was in the airport and some White people came up to me and said, "You're the Youtube guy making comedy videos." I was like, "Shit, you watch my videos?" They said, "Yeah man, we love you!" That was one of the happiest days for me. I knew there were White people watching my videos so I had to do it more often (laughs). If you put in the work, it will pay off. It's about six years that I'm doing this and it's just paying off. There are times when I want to give up but I keep fighting. 
RC: How do you make money from your YouTube channels?
AT: I get paid per view. I have videos from last year that are still getting viewed, and I am still getting paid. I'm not signed to any YouTube company. That is harder because there are YouTube companies out there that want to sign up upcoming YouTube's and people that are getting a lot of views. They promise you more views. I am doing it as an independent.
RELATED: Click here to learn more about YouTube's monetization program and how you can make money from Youtube videos.
RC: You created your own path to success. Do you feel that other young people can do the same?
 AT: That's my goal. I want to show people that there are so many things that you can do in this world. Don't limit yourself or make anyone limit you.
Do what you want to do. At first my dad wasn't supportive of the whole comedy, me being an ass on the internet, thing. Then, he saw that I really wanted to do this. He started believing in me and pushing me to do it.
RC: What's the hardest thing about being in this business?
AT:  If anyone came up to me and asked me what they have to put up to do this, I'd say it's a lot.  I'm the only Jamaican right now doing YouTube that is on an international level. There are other YouTubers coming up doing it. I work with all them. I keep telling them that it's hard, especially when  you start getting more views and fans. Sometimes you are going to want to punch somebody for saying something that might hurt you.
You are going to get into fights. People are not always going to like what you are doing. Some will say, "Yo, you have so much time on your hands, why don't you go look for a job?"
People are not always going to like what you are doing. Some will say, "Yo, you have so much time on your hands, why don't you go look for a job?"
You are going to have haters. It's how you deal with it at the end of the day, that makes you a bigger person. A lot of people  come into this thinking it is going to be easy. It's not. You are going to have a whole lot of sleepless nights.
RC: What's something you experienced that you never thought you'd have to deal with?
AT: My own friends turning on me.
RC: What have been some of your major successes?
AT: Working with some of the top producers and artists like Mavado and Gyptian. Gyptian told me he was a Trabass groupie. That was a big deal to me. That made me want to do more.
RC: Is being a comedian and entertainer your passion?
AT: Yes. I'm actually doing what I was doing when I was growing up. They say when you find something that you love doing and it's nothing to you, don't consider it as work. What I'm doing right now, I don't consider it as work. It's just me doing me, but income is coming in. I try not to make me doing YouTube videos just my one income. I don't focus on just that. Anything could happen.
RC: What other types of income do you have coming in?
AT: The clothing [I sell] came off a video. I made a video and in the video I said, "Dat Gal Ah B***h. Everyone commented saying, "Yo, this would be dope if it was on a shirt." So, I sat down one day and came up with a simple design to do it and I printed 10 shirts. The day that I printed the shirts, I printed out all of them. Everyone was complaining that they didn't get a shirt. I said this could be big thing! From then until now, I sold over 900 shirts. People are still requesting shirts.
RC: What has been the best business advice that you received and how has it affected your career?
AT: Keep on giving the customer what they want. If they want more shirts, they get more shirts. That's the best business deal I could ever think of. If people never wanted the shirt, I would not have done the shirt.
RC: How are you helping to bring Caribbean entertainment to the mainstream?
AT: I'm trying to be the first to do something out of the ordinary. I want to be an entertainer. I want to do music, comedy, and fashion. I want to be the first out of Jamaica that makes it real big doing this. I'm trying to branch off from the normal stand up comedy. I'm a comedic actor. If you give me an idea, I'll perform it to the best of my ability. I'm not even an artist to be honest with you but my fans support me that much that my music has reached places where the top artists are at right now.
I'm not even an artist to be honest with you but my fans support me that much that my music has reached places where the top artists are at right now.
I'm on iTunes Reggae top 200. That really shocked me. That gave me a push to say, "You could do anything you want if you put your mind to it."
 RC: What's next? 
AT: My aim is to start doing short films. I want to do roles that people don't normally see me doing.
RC: What's the best thing that someone can do to build their online brand?
AT: Be consistent. Keep on putting out material for people.
RC: What's the worst thing that an aspiring entertainer could do for his/her brand?
AT: One of the worst thing an upcoming entertainer could do is feed off of another artist or entertainer for fan base or anything else. At the end of the day, when you try to do you or try to leave that person, there will always be some strings tied to that person. It's best if you do features and that it's. Building a group is hard. Being in a group comes  with people "badminding" (talking bad about) you. Your own friends can turn on you because they see you in the front. Trust me, it's really real.
RC: Who has been your support system throughout your career?
My wife and my family. You need a support system. At times you want to give up. You have to turn to somebody to talk to.
RC: The internet is flooded with "comedians" who want to be the next big vlogger.  How can new talent stand out?
AT: It's big enough for everybody, but you have some people who are overdoing it. A couple of weeks ago, you were funny if  you had a wig on. Now, it's changing. Everyone wants to wear a wig now and be a comedian. That's why I stopped wearing wigs. There's other ways to do it than just dressing up in a wig. I use a towel to act like my mom instead of a girl.  You can be yourself and still be funny. You shouldn't have to force it. A lot of people are forcing it right now.
If you are going to this, be consistent. Have a scheduled day when you are going to put out videos, so people can look out for it. I've been falling off lately because I've been on the road.  
RC: What do you feel are your personal strengths that have made you successful over the years?
 AT: Doing what people say I couldn't do. Trust me, I got a lot of hate from just starting this and doing this. Now that it's finally paying off, everybody that used to talk bad about me turned around and it's all good.
RC: Three things you can't live without?
AT: My computer, camera, and my wife. I need my wife.
Check out Trabass online:
Youtube: Goonstandup, TrabassTV Vlogs
Instagram: @trabass
Facebook: JamaicanTrabassTV
What's something new you learned from TRABASS? Leave a COMMENT below and let's get this conversation going!
SHINE MORE. SHINE BETTER. FOR ACCESS TO FREE WEEKLY ADVICE AND INSPIRATION, JOIN OUR MAILING LIST BY

CLICKING HERE
The following two tabs change content below.
Rana Campbell is the Editor-in-Chief and Founder of Ranacampbell.com, a site dedicated to personal branding and helping people learn how to SHINE in their personal and professional lives.
Latest posts by Rana Campbell (see all)
Tags: blogging, business, entrepreneurship, inspiration, YouTube