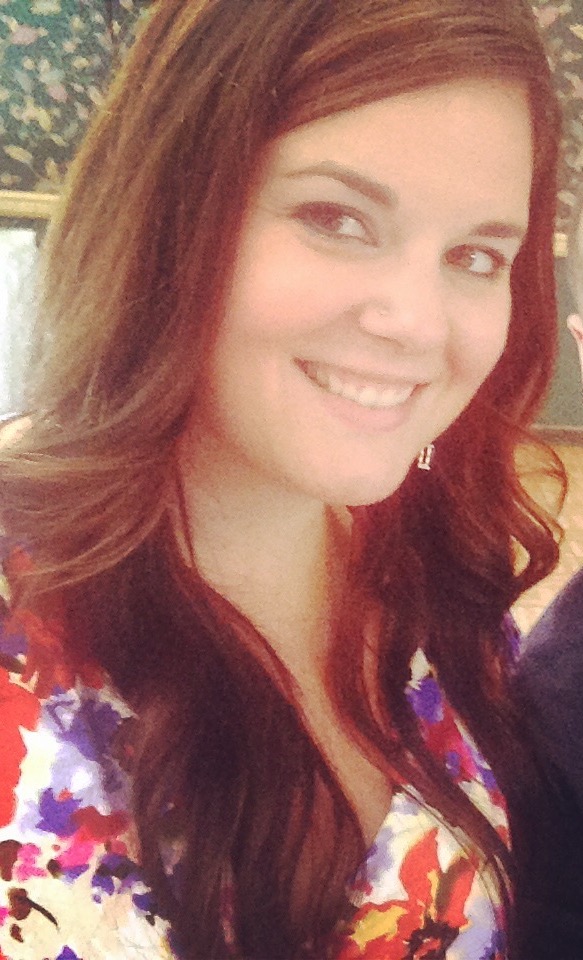 Publicist Alli Russo shares how figuring out her passion early in life  helped grow her business and guide her career goals.
For today's BRANDMAKERS,  I chatted with Alli Russo, publicist and public relations consultant at Alli Russo PR. I first connected with Alli a few months ago when trying to book one of her clients for a MadameNoire interview. One of the things that really impressed me from the beginning was her zealousness.From speaking to her on the phone, I knew that she was extremely passionate about what she does and takes her clients very seriously.
When Alli agreed to do BRANDMAKERS, I knew that her story would inspire others. Over the past three years, she's been a freelance PR consultant and has grown her clientele. She does this all while having a full-time job and living outside of the NYC metro area. (Note to readers: Don't ever let location stop you!)
Here's some things Alli covers in the interview:
How she transitioned from interning to being a freelance publicist
Why being passionate about what you do is SUPER important
How working on a blog radio talk show helped her get clients
1 thing that has been SUPER important to her business' growth
How to know when you should STOP working for free
Why her ability to "talk to anyone"  is one of her best qualities
Her top advice to aspiring entrepreneurs
My biggest takeaway? Nothing beats passion. If you believe in yourself and your brand (and put in the work), success will come. (CLICK TO TWEET)
In Alli's words, "If you don't show the public how passionate you are, no one's going to be passionate about you. "(CLICK TO TWEET)
BRANDMAKERS is a series highlighting individuals who are SHINING (aka killing it and raising the bar) in their respective industries. Know someone who should be featured? Contact rana@ranacampbell.com
What inspired you to enter the public relations (PR) field ?
Alli Russo (AR):  I always had an interest in public relations since I was younger. There was a show on MTV called "Power Girls"  which was based off of Lizzie Grubman's marketing firm. I was drawn to one of the show characters, Kelly Brady.  She opened her own agency in 2011 called Brandsway Creative. I was able to intern with her. That opened my eyes to the whole PR world.  I wanted to learn more.
I've been freelancing for three years now. It's something that is really my passion. PR is not a 9-5 where you are sticking to a script. I can be doing an event one day, working on the computer another day…social media'ing another day. I work with so many different people: authors, a musician, a clothing line. I like variety. It helps me be able to express myself creatively. Being able to do that is the most fun for me.
How did you make the transition from intern to Publicist/ PR consultant?
AR: I got my Bachelors in Communications in 2012 from Central Pennsylvania College. After that, there weren't really many job opportunities or anyone hiring. PR jobs  wanted 5-7 years agency experience. Everyone wants experience. How can you get experience if no one wants to hire you?
How can you get experience if no one wants to hire you?  
I knew that I was good at this. I didn't want to lose all those skills I was learning when I was an intern.I decided to go off on my own. I thought that it would be more profitable for me. I'd be able to control more: how much I was charging, what I'd be doing, who I'd be targeting.  This was better for me instead of working  for someone else and not being able to have that opportunity to express myself.
How did you get your first clients?
AR: I worked with a blog talk radio show called the Diamond B Experience  since 2011. I was doing the bookings, scheduling and PR outreach for the show. Ray Sette, an astrologist from New Jersey, was one of  our guests. He told me that he was looking for public relations work. I told him that I didn't really have time and he told me, "No, I know that you are good at this and this is what you are supposed to be doing." He was the push. If it wasn't for him, I don't think I would have started again PR work again. Since I've started in May, I've just been getting more and more people.
I worked on my website. I haven't had to look for work because people just come to me. That's the best part of about it.
What have been some of your business challenges?
AR: The biggest challenge is trying to get clients exposure. It's difficult and out of everyone's control. There's limitations to what producers want to put on shows, etc. People get frustrated. They hire this publicist to do all this work and stories don't bite [with the media.] It doesn't mean that their brand is not good. Sometimes productions limit what can be posted or on air.
I don't give up. That's why a lot of people use me. I know that sometimes the answer is no, but I'm determined to get the word out there for my clients. When people say no, I want to  know why it doesn't fit, so that I can rework the pitch (if need be) and make it better.
As a public relations professional, networking is important to your job. What are the key things you've done to  build relationships for your brand?
AR: While working on the Diamond B Experience radio show, I connected with so many celebrities and publicists of celebrities. When I booked their clients, we continued to have a relationship afterwards. They gave me advice. I helped them book guests. You learn from others' experiences. We talk about things and help each other out.
Being honest is very key when you are building relationships. There are a lot of people out there who are just trying to get known and don't really care how they get there.  People will be fake. One of the things I pride myself in is being completely upfront. If i can't help you or be beneficial to you, I'll tell you.
Where's the fine line between doing something for free vs. knowing when it's time to start charging?
AR: You'll feel it. I wouldn't suggest charging a fee if you don't feel confident. In the beginning, I did a lot of stuff for free for a long time. I finally said I know I can do this. I was confident enough to say to people, "This is my fee. This is what we are going to do."
I only do a three month contract at a time because within 3 months, if you don't feel comfortable, I want you to be able to have an out. 95% of the time people will come back to me and sign up for another contract. If they don't, it's not because they don't have a good relationship, it's because something else has come up.
I think that you should get paid for what you do, but for me, it's more about doing what I love than making money.
Is having an internship experience important for someone's career?
AR: A lot of times, the big PR agencies don't put their interns in the field. That's frustrating for someone. You come in expecting that when you are working for a large firm, you are going to be one-on-one with clients. A lot of firms don't do that.
PR is competitive.  Once you have a degree, you get a job and have an office…it sounds amazing. Unfortunately for me it didn't work out that way. I wasn't able to find that dream job doing marketing for a company. I'm okay with that. With freelancing, I am in control.
Interning is important but if you build a relationship and you talk to someone in your field,  you may find that you can do it on your own.
My internship and the relationships that I had were a great experience.Kelly Brady is amazing. She has been a mentor to me and I cherish our friendship.  3six5dates founder Shelli Trung is also amazing. She taught me more about marketing that I have ever learned in my life. However, I think building a relationship with them was more beneficial than interning at a firm.
Being a publicist requires that your clients trust you. How have you helped establish great client relationships?
AR: Each Friday, I have a meeting and send an email to my clients letting them know what I have done for the week. That's really key. Alot of people sign on for marketing and they tell you, we'll take care of that and they only reach out to you when they need you.  I want my clients to see where I am in the process. They like it and it's helpful.
What have been the top things you've done to build your personal brand?
AR: Networking. I put myself in front of people who I probably wouldn't have had access to. Making connections with publicists has been amazing. One of my friends Heather West has a PR firm. She's helped me and shared contact lists with me. If I'm stuck and can't find a contact,  my associates and friends may help me. Sakita Holley has also been great to me.
Twitter has gotten me a lot of relationships. I'm always tweeting and talking to people there. I've made PR connections and gotten business from Twitter.
What make you shine?
AR: I'm very determined. I am so passionate about what I do. Me loving what I do helps me love my clients and what they do. When I talk to them originally and they tell me about their plans and ideas, I get just as passionate about their work as they do. They know that they are in good hands. I believe in them just as much as they believe in me.
Also, I talk alot. I can talk to anyone. That makes me stand out. I'm not afraid to call big names. Having the courage to put myself out there and not be afraid to talk to people has helped me build myself. I like learning about what others do.
What advice would you give to someone who has a promising brand but is scared to talk about it publicly?
AR: Get a coach to learn how to deal with media. Your brand is not just going to get there. You have to talk about it and put it out there. That's why most people  get publicists. Either they don't have the time or don't have the personality. You can't be afraid.
If you don't show the public how passionate you are, no one's going to be passionate about you.
If you don't show the public how passionate you are, no one's going to be passionate about you.
You need to project out to people how excited you are. People gravitate towards you if they feel like you are interesting. Alot of people are afraid to speak up and don't like the public  eye. If you are the founder and are not able to express that , put someone else on the team that  can be the spokesperson.
What's next for you?
AR: You are going to hear about me. One of my clients is going to be on TV. Something big is going to happen. I'm going to the top. I'd love to make this blow up one day and make this my full time job. I want people to know me. I want ABC or NBC calling me looking for clients.
I feel it so much that that is going  to happen in the next 2-3 years. We'll have to look back and see if I'm correct.It's time for me  to put myself out there and discuss who I am and what I am about. Maybe I'll help the next person build the courage to follow their dreams, too.
There's a quote I love: "If you don't build your dreams, someone else will hire you to build theirs."
"If you don't build your dreams, someone else will hire you to build theirs."
Connect with Alli online:
What did you enjoy most about Alli's BRANDMAKERS interview? Share in the COMMENTS below.
SHINE MORE. SHINE BETTER. FOR ACCESS TO FREE WEEKLY BRANDING ADVICE AND INSPIRATION, JOIN MY MAILING LIST BY

CLICKING HERE
Tags: brandmakers, passion, public relations