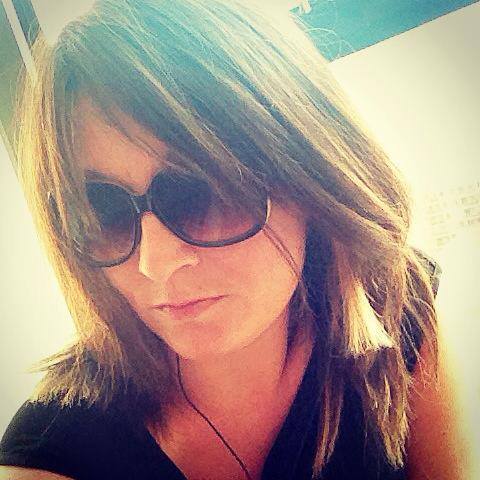 Publicist Heather West shares her social media secrets for success – and how social engagement can make or break your branding efforts.
Meet Heather West, the co-founder of 1st Class Artist Management.  a boutique artist management company that works with music artists to help provide individualized branding, management, and public relations direction. As anyone who's worked in the music industry knows, finding your niche can be extremely demanding, so having a dedicated team to work on your branding is ever-essential.
I chatted with Heather about some of the branding secrets she's learned (and used on her clients) from her vast experience in the PR, music, fashion, philanthropic, and entertainment industries.
Here's what you'll learn in today's post:
The story of Heather's path to founding a music management company
How tough business challenge in 2012 reinforced Heather's value to her clients
Why social media engagement is more important than the amount of followers you have
3 online tools you can use to help analyze your branding and social efforts
How Heather's "caffeine addiction" helped her grow her branding on Instagram
Why all brands should aim for a "global" presence
How her "no- nonsense" attitude has helped her land clients and build relationships over the years.…and more!
My biggest takeaway? Engagement is super important. Find ways to talk to your audience and provide content that drives them to take action.
Ask yourself, are your branding efforts converting audience into engaged users? (CLICK TO TWEET)
Check out the latest BRANDMAKERS interview below! When you're done make sure to LEAVE A COMMENT and let me know what you thought of the post.
What has your career journey been like to date?
Heather West (HW): When I first moved to New York in my 20s, my first job was working for Barry Diller at USA Networks. I was part of operations and strategic planning. Barry was lone of the most incredible teachers in terms of digital branding. Back in 2000, that was a game changer in the digital world. After that, I went into the nonprofit sphere. I was working for nonprofits in Greenwich, CT. Then I did consulting on my own. In 2010, after my divorce, I moved back into the city and took a  job as Director of Marketing and Public Relations for an international company in Harlem. Four months into that position I had five of my donors from my nonprofit ask me to go own of my own and represent them. These were people that had entrusted me over the year for profiling them for major asks.
I had honed in on the branding skills I had learned from Barry Diller. In 2012, there was an article written up on me by The Muse  where they named me the #1 PR Power Woman on Twitter. I was so flattered. Within a matter of 6 weeks, I was getting anywhere from  20-50 tracks per day from music artists all over the world. Since that article came out, about 95% of my client base has been in the music industry.
How do you help your music clients build their brands?
HW: Across the board, the questions are all the same: What are the social media statistics? What is their online presence? What is your tour history? The irony behind me falling into the music industry is most of my closest  friends are major corporate executives (either c-level or above) at the major labels.  I was going to  my friends for help if there was an artist whose music appealed to me.
Half the time artists don't know what an electronic press kit (EPK) or press release is. They are so busy in the studio or working on their videos, they don't have time to pay attention to the branding aspect. I can't do my job as a publicist or represent them unless I have compelling stats.  I can help them get to that point, though.
For example, sometimes people are so focused on Instagram that they neglect YouTube, which is huge for music artists. Now with the introduction of YouTube's music pass, which means independent artist channels are going to be deleted unless they sign up for a  monthly subscription for $7.99, all of their content is going to be gone. Some artists don't pay attention to news like this.
When was a time you were challenged in your business and how did you overcome?
In 2011-2012, I was starting to find that clients were not allocating enough of their budgets to public relations or branding. They were thinking that they could do it all in-house with interns. I was converting some clients to have them save money on their budget. I was basically consulting their interns that they brought on-board to do things in-house. That was very frustrating because it wasn't being handled appropriately. Six months later, I would come back and was dealing with a much larger mess had they just stuck with me. Reputation management is much easier to be on the proactive than to fix the negative.I was overloaded with work that could have been alleviated had people would have stayed with the course of action.
How has the PR industry changed over the years?
I am very aware of my competitors' rates (especially here in New York), but I also know from their contracts that a lot of my competitors are still focused on old-school public relations where they are talking about buzz press and having people on the step & repeat at red carpet events. That's fine for certain individuals but is not what a publicist's job should be in this age.
In terms of digital branding, PR has really needed to evolve. For my own client contract, I only do things on a three month basis, which is very unheard of in this industry. I feel that every quarter, the publicist needs to sit down with the client and reassess  branding and marketing.  Most publicists will sit there and tell you that you need six to twelve months to see results. That's not fair. That doesn't challenge me enough. I want to see results from my clients in 90 days. The terms of that contract might change after 90 days.
What tools do you use to help your clients grow their digital presence?
Use free resources that are out there. Klout is one of the most amazing apps and websites that I've used. They simplify the process and give you a free evaluation on your influence on the web, which is fantastic. My goal for my clients is to teach them to use tools such as Klout to become industry experts in whatever field they are in and to use these things to keep them on track whether they do PR in-house or hire me to do it.
I also use Raven Tools and Sprout Social. They are both excellent platforms. RavenTools incorporates Google Analytics. The breakdown of demographics and traffic is vital. I run analytics reports on a daily basis for my clients. Every week, we go over them and we go over what aspect needs to be increased or what needs to have more attention. I've dealt with clients who are anticipating a higher growth on social but are neglecting engagement. I had this one client whose engagement had dropped over 65%. He came back to me after a year after doing it on his own. I ran the reports and told him he needs to focus on engagement.
Why is engagement so important?
Klout plays particular attention to engagement. Labels, radio networks, and tour representatives, do also. The fact that  you can go out and buy fake social media these days makes social more than just being a popularity contest or numbers game. Many don't realize the whole part of doing a social media campaign is to convert fans into people who will ultimately end up buying your product.
If you're a music artist, you want people to ultimately download music or buy tickets to a concert. Your goal as a brand is to convert those people that you engage with on a daily basis to people that will buy your products and truly support you. Engagement is priority #1.
How do you build engagement?
Use appropriate hashtags depending on the platform. On Instagram and Twitter, hashtags and using the appropriate "@" sign when tagging are vital. Never overload people's feeds. Make sure the content is industry specific and related to your brand. Music artists can't just sit there and press "share" on Soundcloud 20 times a day. They need to hashtag and tag the appropriate people that are featured on the track. Take the time to create a custom tweet.
How can you use Instagram to build your brand?
Instagram is my favorite platform at the moment. I have two. I have one for my music management company and one for myself (which I keep private.) I've branded  myself in a very unique fashion. Everyone knows about my addiction to caffeine. Every morning I will post something about coffee on Instagram. My friends make fun of me because of my addiction but they also think of me when they see something that they think I will like. Even though they may not be interacting with me, they pay attention to it. My company Instagram (since it is a music management company) is strictly for music quotes. I get incredible interaction with well-known industry people on the company page because I am sharing the appropriate content.
 What's your biggest branding "pet peeve?"
I've had some clients come to where all their social media accounts were different.  One of these artists came from me from Boston and they had just had t-shirts printed out. All of their social media listings were on the back and nothing was consistent. That was a branding nightmare! He had been established for over 3 years. Your social media account names should be streamlined across the board to make your brand recognizable. 
It's also a pet peeve when people tag  their area or zip code for their brand. I tell my clients that they are limiting their brand.  Aim for a global presence. Don't limit yourself to a specific targeted demographic.
The goal is to grow out of your market and to expand, no matter what your brand is. 
What makes you shine?
I am brutally honest. Dave Dyer from Warner Brothers told me once (after I had brought in the investors for one of my artists), "I kept in contact with you because you are cool."  I have the respect of people at the corporate level because our relationship is reciprocal. They throw clients my way for branding. I am a no-nonsense, no beating around the  bush type of person. I will tell you exactly how it is upfront. If I don't like something that you're doing, I will tell you. My clients are taken aback at times but it works. 
I work and I execute efficiently. I was just doing a video shoot with a client and a videographer The client was floored when the videographer  ended the shoot on time. We had a call time from 12-4pm and we ended at 4:02pm. I don't screw around. I do that in terms of branding as well. I do assessments, review analytics and come up with a strategy  to execute for three months. If we don't see results, something needs to change. I guarantee that.
SHARE THIS POST by clicking here.
What's something you've learned from today's BRANDMAKERS? Share your thoughts in the COMMENTS section below!
Connect with Heather online:
Facebook:  https://www.facebook.com/1stclassartistmanagemen
Website:   https://www.1stclassartistmanagement.com
Twitter:  @1stclassmgmt
Instagram:  @heathernwest &  @1stclassmgmt
Linkedin:  https://www.linkedin.com/in/heathernwest
Pinterest:  http://www.pinterest.com/westlevypr

TO GET A NEW BRANDMAKERS DELIVERED TO YOUR EMAIL EACH WEEK,

CLICK HERE
The following two tabs change content below.
Rana Campbell is the Editor-in-Chief and Founder of Ranacampbell.com, a site dedicated to personal branding and helping people learn how to SHINE in their personal and professional lives.
Latest posts by Rana Campbell (see all)
Tags: entrepreneurship, music, public relations, social media