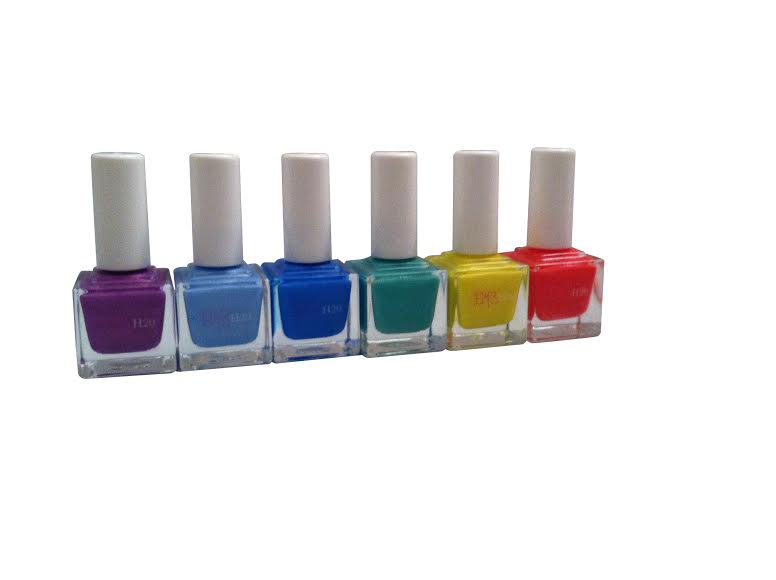 Hint: Solve Problems
Hasani Taylor had a bad reaction to nail polish, so she found a solution by starting her own non-toxic line.
One of the most important thing any entrepreneur will learn as he/she embarks on their journey is that putting the customer first is crucial. How is your product/service helping solve a problem in your customer's life? This question will be the major driving force in your marketing, branding, and ability to have people engage (and ultimately) buy from you.
So, if you are in the process of trying to figure out what kind of business you want to start, first you must identify a problem.
What's a problem that a customer in your target market is facing?
How can you solve that problem?
What value will this answer bring to the customer's life?
Do this exercise and in no time you'll have a list of potential businesses that you can start.
Today's BRANDMAKERS is with Hasani Taylor, the founder of 1143 H20 Nails, a non-toxic nail-polish line. Check out how a problem she experienced in her personal life inspired her to start her own business. I'm sure you'll think of many ideas that you can come up with, too.
What inspired you to start H20 Nail Polish?
I had a bad reaction to nail polish one day. My hands were literally throbbing and in pain. I started doing  research and found out that there are so many different chemicals in nail polish that are really harmful. I wanted to come up with something that was more eco-friendly and doesn't contain harmful chemicals.
How important has having a "vision" been for your brand?
A vision is the whole reason why I started my company. I had a vision stuck in my head for about a year and decided to  just to make my vision come true.
What makes H20 Nail Polish so unique? 
1143 H20 Nail Polish replaces most chemical solvents with water and when applied, it is only water that evaporates in the air not chemical fumes. Our nail polish doesn't contain toxic chemicals and doesn't have that toxic chemical smell. 1143 H20 Nail Polish is also safe for children, pregnant women, and basically everyone! We stand out because we are a water-based nail polish.
How important has branding been to the growth of your line? 
Your brand is everything. Having a good reputation and working with the right person/people can greatly affect how people view your brand. Do your research and connect with brand partners who share your values and vision. Instagram has been great mainly because I get to speak directly to the people, especially the nail lovers on Instagram. You have to work extremely hard to get your brand out there and for people to trust you. It takes a lot of work.
Is there anything you wish you could change about the beauty industry?
I would like the beauty industry to be more eco-friendly and green. A lot of people are allergic to certain cosmetics and there needs to be more cosmetics that have safe and non-toxic chemicals in them.
What keeps you going?
Just the thought of bringing something new, eco friendly, and less harmful to the world and people.
Why do you think many people never turn their ideas into realities?
A lot of people are afraid. Turning your ideas into reality takes a lot of work and dedication and you don't see the reward right away. You have to work hard everyday. Running a business is basically a 24/7 type of job.
What are your future plans for H20 Nail Polish? 
1143 H20 Nail Polish future plans are to be featured in major retail stores and become a popular name all over the world.
What makes you shine?
The confidence that my parents put in me, my hard work,  and my drive to help people and the world by bringing them safe unique cosmetics.
What's a customer problem that you think you could solve? Could you turn it into a business? Share your ideas in the COMMENTS section below!
CONNECT WITH  1143 H20 Nail Polish online:
The following two tabs change content below.
Rana Campbell is the Editor-in-Chief and Founder of Ranacampbell.com, a site dedicated to personal branding and helping people learn how to SHINE in their personal and professional lives.
Latest posts by Rana Campbell (see all)
Tags: business, entrepreneurship