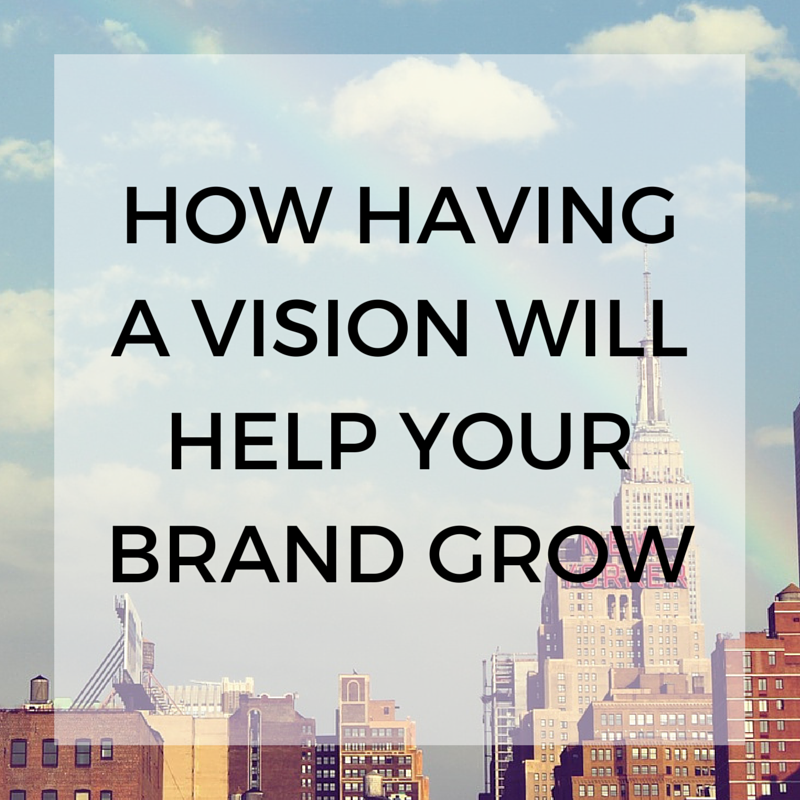 Pink & Pretty Hair founder Julie Suriel talks her business hopes and what keeps her going
When running a business or brand, there's nothing better than having a goal that helps keep your daily actions prioritized. Think: What are you working towards? What do you ultimately want to be? This "long-term vision" helps you create "short-term goals" that will help guide each step along your journey. I was once told, "Your dreams should be so big that others should laugh at you if you tell them."
Recently, I had the opportunity to do a hair review for the company Pink & Pretty Hair. (You can check out the video here.) Through that experience, I was able to connect with the founder of the company, Julie Suriel. I got to learn a little more about her and thought it would be wonderful to share that story with you all. One of the things that stood out to me is the clear vision and goals that Julie has for her company.
In this BRANDMAKERS post you'll learn:
What inspired Julie to launch her business + her brand mission
Challenges she faced while building the business
How going from solo worker to having a team helped her business grow
Why going "global" is so important to her brand vision
The one question she gets asked all the time (and how she feels about it)….and more!
My biggest takeaway? Don't be afraid to articulate the bigger goals/vision you have for your brand. (CLICK TO TWEET)
Put it out into the universe and through hard work, watch the vision start to unfold.
Check out Julie's Pink & Pretty story below!
What inspired you to start Pink & Pretty Hair?
I was inspired to start Pink & Pretty because I had a hair accident in which I lost most of my hair. I was feeling down and depressed. I know many women can relate to this issue since our hair can be our comfort zone.  After I lost my hair I was looking for that perfect hair. I found myself spending a lot of money on hair extensions that would only last a month. I wanted to provide a product that was versatile, long lasting, and affordable.
Women love hair! We love to look beautiful. I love to make others feel beautiful. I decided to name my hair company Pink & Pretty because I was introduced [to this business] during my aunt's battle with breast cancer. She inspired me to start my own company and make it my duty to always give back. Therefore, for every purchase that is made a small percentage goes to Breast Cancer awareness to help those in need.
How important was having a "vision" for your brand?
I want to continue to consistently provide great product and great customer service – one that all women from all backgrounds can appreciate and love. We want to become a global brand , so to achieve this goal, it's important to stay consistent. Our customers deserve the best and we will do nothing to give them the best. We will continue to seek out new and innovative products.
What makes Pink & Pretty Hair so unique?
We can relate to the everyday woman. We are diverse and can service any woman from any ethnic background. We truly care about our customers and their opinions. Our quality of hair is superior and we strictly collect the hair from the donor. We make sure that the hair meets our standards. If I love the product I know my customer's will love the product and quality. Also, we love giving back to the community. We are very involved and we partnered with a Breast Cancer organization in Connecticut to help those in need. We try to educate our customers about the disease as well.  Breast Cancer is a horrible disease and I just love putting a smile on the women's face.
What are some challenges you faced when building your business?
I started this business by myself! Besides running Pink & Pretty, I worked full-time and attended school full-time as well. I graduated with my Forensics degree in May 2014. At times I find it very difficult to balance. I always try to give my all in everything that I do. Having my own business has really taught me how to strive for more and to never give up on my dreams. My passion to see my vision through to the end keeps me focused.
Not having a team affected the business tremendously. Doing everything by yourself is extremely difficult. I found myself slowing down and not completing tasks on time due to not having a team. I truly believe that if you have a strong team behind you your company will be successful.
If you have a strong team behind you your company will be successful. 
Now that I have a team the company has grown a lot. You know what they say: "Team work makes the dream work." We are all making our dreams come true by seeing the company's growth and helping to expand the brand globally. Its definitely a wonderful feeling.
 How has focusing on branding help you grow?
Branding is very important because it helps us execute our vision. Branding has the ability to show our customer and company growth. With proper branding your company can become global. The small things count. Pay close attention to detail such as the website, logo, color scheme, packaging, and even how you advertise on social media. The small details will determine how successful your company can be. Social Media, such as Facebook, Instagram, Twitter,  and You Tube are great marketing platforms that help us reach our audience and gives us the ability to showcase our products.
What's one thing you did that help take your business to the next level?
Hiring a public relations (PR) professional! We love our publicist. She believes in our brand and works hard for us. I wanted to take Pink &Pretty to the next level and I knew by hiring a publicist our brand will continue to grow. My vision is coming to life because our PR takes our company to the upper echelon of brand visibility and industry exposure.
What's one thing you wish you could change about the beauty industry?
The beauty industry is very competitive and judgmental at times. Women spend billions of dollars on beauty products. I always tell my customers that we are providing a product that will enhance their beauty. We should always acknowledge that the consumer is trying to improve something about themselves. Let's make these women feel beautiful, wanted, and special. Many big brands get caught up and forget about the consumer.
Many big brands get caught up and forget about the consumer.
We forget that they helped us get to where we want to be. We forget that they made our dreams come true.  Let's continue to stay consistent and provide a great product.
What keeps you going? 
I inspire myself. I keep myself going. I motivate myself. I know where I am trying to go and I am confident that my dreams will come true. Having faith and believing in myself has helped me with my vision and not to give up on my dreams.
What's one thing that you fear?
Fear! Fear that people will not like your ideas. Fear that people will not support you. Fear that people will not accept you. Fear that you will not succeed. Trust me I get scared. Knowing that I made my dreams come true and am seeing Pink & Pretty grow is a wonderful feeling. Let go of your fears and just do it! Do not let others dictate your future, journey, and dreams.
Let go of your fears and just do it! Do not let others dictate your future, journey, and dreams. (CLICK TO TWEET)
What's the future like for Pink & Pretty?
I want Pink & Pretty to become a global brand and household name. My goal is to open a high end hair boutique in the D. C. Area. We would like to expand by launching a natural hair product line for hair extensions and natural hair as well. I definitely see a bright future ahead.
What makes you shine?
I have a bubbly personality and I am just always happy. My positive attitude attracts others as well. My customers see that I am truly genuine and care about them. Having a positive outlook on life and providing great customer service helped me have a strong foundation when it comes to running my business.
Bonus Question: What's one question people are always asking you? 
People ask me all the time: "Aren't you too young to run a business?" I have a baby face so people think I am seventeen years old,  but in reality I am twenty-seven. I know when I am older I will appreciate the comments a lot more : )
What's one dream you have for your brand or business?
Share your story in the COMMENTS section below!
Connect with Julie/Pink & Pretty Hair online: 
Twitter: @Pinkandpretty01
Instagram: @pinkandprettyhair
Website: www.pinkandprettyhair.com
Youtube: Pinkandprettyhair
<h2 style="padding-left: 60px;">
60px;">

TO GET A NEW BRANDMAKERS (AND MORE BRANDINGTIPS)  DELIVERED TO YOUR INBOX EACH WEEK,

CLICK HERE
The following two tabs change content below.
Rana Campbell is the Editor-in-Chief and Founder of Ranacampbell.com, a site dedicated to personal branding and helping people learn how to SHINE in their personal and professional lives.
Latest posts by Rana Campbell (see all)
Tags: beauty, business, entrepreneurship, launching a business