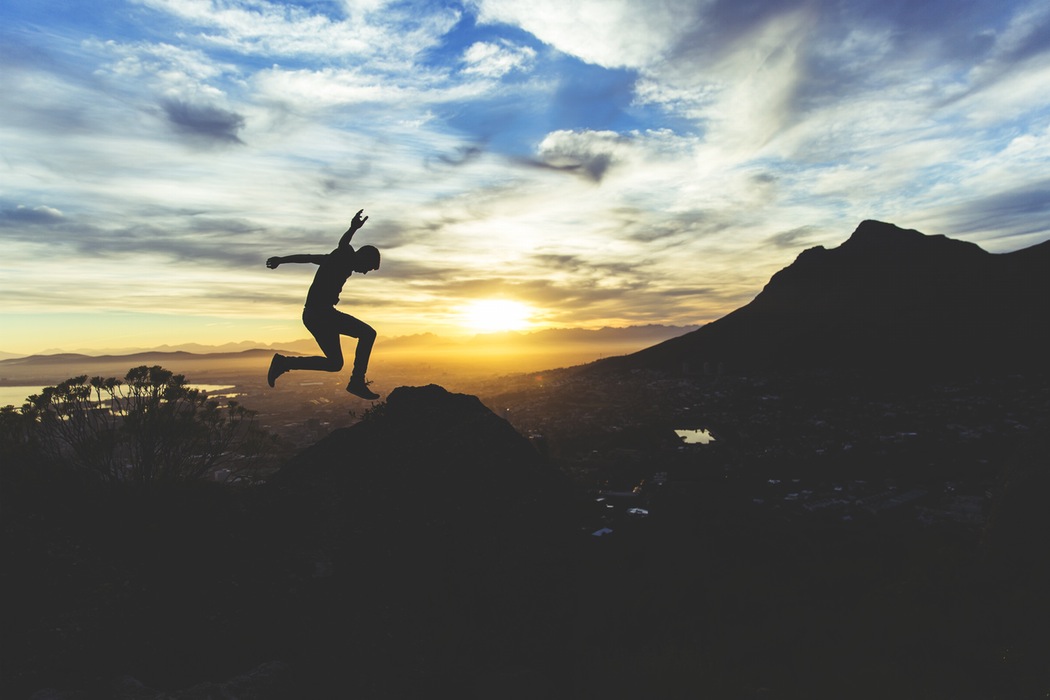 Last night I met a man at Penn Station.
Like me, he was charging his phone waiting on the 12:34 am NJTransit train to arrive.
We started talking about how, within the last few years, people have become addicted to their phones. He was much older than me, I'd guess about 15-20 years my senior.
We had a nice little conversation about phones….then we talked about a lot of other stuff.
Our train came and we continued the conversation on the train.
(Now for those of you who don't know me personally, let me tell you this: I'm a talker. )
For the next 35 minutes on the train, I rambled on and on about things I was interested in, the books I was reading, how the best parties of my life were the Bar/Bat Mitzvahs I attended in 7th grade (no lie), projects I'd work on…the list goes.
At one point I wondered: Is this guy asking me all these questions because he was planning on stalking me or something? Or, was he just genuinely interested in my story? (To tell you the truth, I have quite a few interesting stories such as the time I was shooting a documentary and my main subject got shot.)
I chose to think that the second answer (him being genuinely interested in my story) was what had him firing off all the questions.
You know what? As I got off the train (not before giving this man my website and telling him to check it out), I realized that I AM PRETTY DARN SPECIAL.
(Sidenote: Initially, when I said "I met a man", you may have been thinking that I meant romantically. Nope.)
Just by talking to this man, I realized that all my experiences make me entirely unique. My stories are intriguing. My stories have power.
Yours do too.
Stories and who we are help make connections between and among us. They are the thread that makes up the many different types of relationships we will have in life.
It's funny because I had this conversation with Yasmin of the blog Yas Be You a few weeks ago during our branding consultation.
We talked about how she was having articulating who she was to her audience. Let's just say after our conversation, she updated her About page to something that would resonate with people.  It's now super dope.
So I guess I should get to this point of this whole blog post.
Here are two reasons why YOU are the BOMB!
1. No one can do it like you. There's no one out there who is 100% you. There is no one that will ever be you. Don't worry about competing against others. Focus on being the best you and carving the best journey of all – your own.
2. (Reread #1) Honestly, I mean that with all sincerity. At the end of the day, remember that everything you have gone through…all your struggles and successes are the reason why you are the bomb. When you start to really value yourself and take pride in YOUR STORY, your confidence will start to build. You'll start to build an armor around yourself that no one attempting to do damage will be able to penetrate.
I believe in you! Don't be afraid to tell others your story. Remember, you are the bomb! Believe it, too.
PS- For those of you who have made it this far and don't know what being "the bomb" means, here's a short definition.
To be the bomb = You are special x 1000 trillion.
(Please just don't believe that you are so special that you don't need to treat others fairly and with respect.)
Share this story with a friend OR COMMENT and tell me why you are the bomb.
TO GET MORE CONFIDENCE BUILDING CONTENT LIKE THIS, 

CLICK HERE
The following two tabs change content below.
Rana Campbell is the Editor-in-Chief and Founder of Ranacampbell.com, a site dedicated to personal branding and helping people learn how to SHINE in their personal and professional lives.
Latest posts by Rana Campbell (see all)
Tags: inspirational quotes, motivation, success