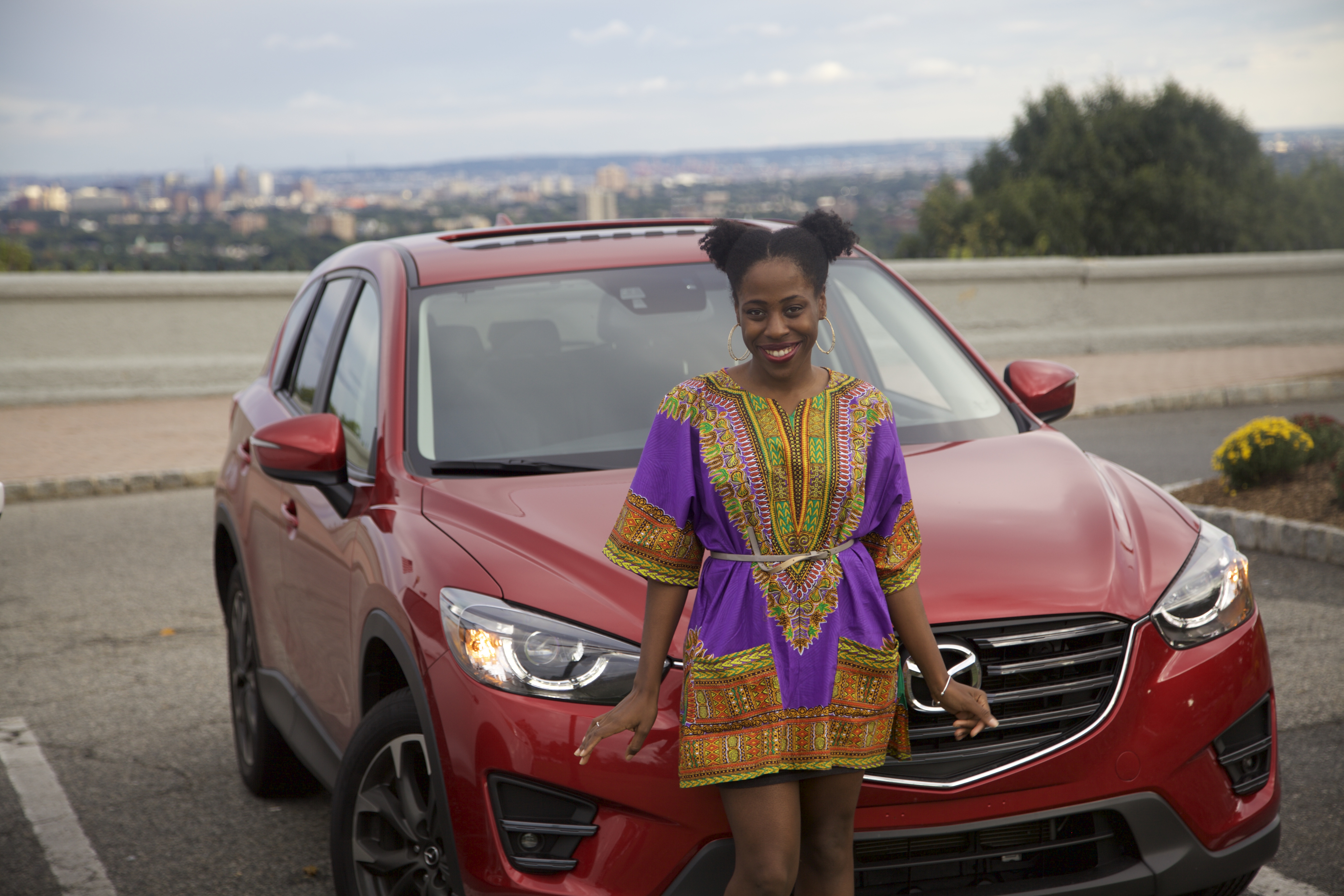 I read alot of self-help books.
Most of them have a common thread:
You've got to be able to visualize that success you crave.
You've got to make it a reality for you (inside of your head) even if it hasn't actualized yet.
Your are what you think. 
In fact, one of  my favorite books Think And Grow Rich is based around this premise.
"Our brains become magnetized with the dominating thoughts which he hold in our minds…these 'magnets' attract us to the forces, the people, the circumstances of life which harmonize with the nature of our dominating thoughts." – Napoleon Hill, Think And Grow Rich
So what does any of this have to do with me driving a 2016 Mazda CX-5 for week?
Well, for one – I remember when I first put it in my head that I wanted to do car reviews. I saw some posts from Jouelzy, a YouTuber that I admired.
I thought to myself, "Rana, you can do that, too."
I saw myself doing it. I felt myself doing it.
For a few months, I sat on the idea and then I told myself I was going to make it happen.
I researched Jouelzy's posts and I reached out to the company she mentioned in her posts.
After pressing "send", I visualized myself getting a response, because I really knew that it was possible.
And you know what?
A few days later I received a response and the rest is history.
However, I know having instant "success" isn't always the case. Trust me, I have hundreds of emails in my sent folder to individuals and companies that never got back to me.
So let's get back to the story.
When the team dropped off the car, I couldn't believe that I was going to be reviewing a car for a second time. (You can read my first experience with the 2015 Mazda 3 here.)
For some reason, driving the Mazda CX-5 this time round inspired me to really think about my what my goals are and what I had to do to achieve them.
If I could achieve this – I knew that the other things I "visualized and desired" every day could also come true.
Here's a little about the car.
The model that I test-drove was a Grand Touring AWD (fully loaded) and has a MSRP of $32,950.  Although I've never envisioned myself driving a crossover SUV, I really enjoyed my overall experience with the car. The interior of the car was similar to the Mazda 3, so I was used to the seating, display, technology controls, etc. Once again, I really loved the safety features it had ESPECIALLy the blind spot monitoring. (It comes in handy on the highway and when you need to change lanes quickly.)
Overall, while driving the car, it gave me a feeling of "luxury" that made me feel like a superstar.
I know that may sound a little silly, but it's true.
I feel good driving the car. I felt confident.
I felt like a boss. The boss that I one day wanted to be. (Or, should I say the boss that I'm working every day to become.)
…and I couldn't help but think about how powerful one's mindset is for success.


The poet Henley once wrote in his famous poem Invictus:
 "I am the master of my fate. I am the captain of my soul."
So I'll end this short post with this piece of advice to you all:
Whenever you have a desire or goal you want to achieve, write it down on a piece of paper.
Every morning read these desires/goals you have.
Carry that piece of paper with you in your wallet. Whenever, you have feelings of doubt, take out that piece of paper and read it out loud. Close your eyes and visualize yourself accomplishing those goals. Feel your body accomplishing those goals.
Here's some more from Napoleon Hill:
"Mind control is the result of self-discipline and habit. You either control your mind or it controls you. There is no hall-way compromise. The most practical of all methods for controlling the mind is the habit of keeping it busy with a definite purpose, backed by a definite plan. Study the record of any man who achieves noteworthy success, and you will observe that he has control over his own mind, moreover, that he exercises that control and directs it towards the attainment of definite objectives. Without this control, success is not possible."
Think about all that you could accomplish if you made an active decision each day to persistently pursue your dreams.
If you want to learn some more about what it takes to have the mindset to be successful and start accomplishing your dreams, check out my BRANDMAKERS series. (Maybe you can start with the interview I did with Courtney Sanders, creator of Think And Grow Chick.)
#SHINEON
What's your favorite mindset hack? Share yours in the COMMENTS SECTION BELOW.
Disclaimer: This vehicle was loaned to me courtesy of Mazda. Thanks, Driveshop! All opinions are my own. 
To learn more about the 2016 Mazda CX-5, visit mazdausa.com.
Tags: cars, inspiration, mazda cx5 review, success