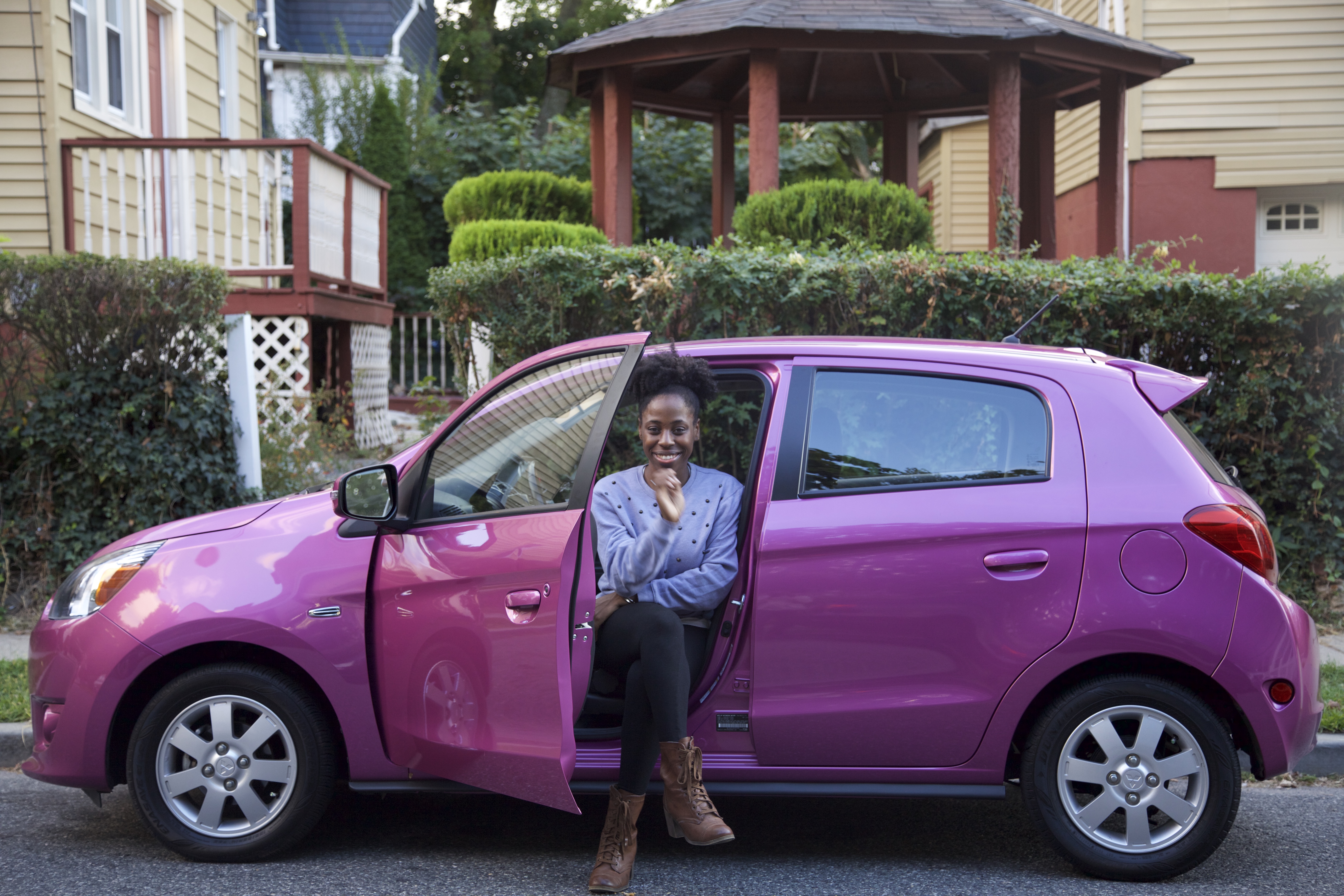 What makes you different?
When I was in elementary school, I was teased.
My classmates (and even people I considered my "friends") used to call me names such as Lips, WB Frog, Dookie Braids, and Smarty Pants.
It hurt my feelings but at the same time it made me acutely aware of what it meant to be different.
I learned at a young age that when you stand out from the crowd, people take notice and either ACKNOWLEDGE or CHASTISE you.
(In my case I learned at a much faster level than my peers and to them had really big lips.) Teachers loved me and some kids who didn't fit the above criteria didn't.
I'm sure many of you may have similar stories as a child – moments of being teased, humiliated, and ridiculed – all because of the things that made you different.
It's then at that young age that we start to learn to either embrace or shun what makes us different.
I'll never forget one of my first grade teachers, Mrs. Tindall, who comforted me after a bout of teasing.
Some kids had been saying I had a big head, which made me feel extremely bad. I'd also been sensitive about my head because I was in a car accident as a young child, which left me with a fractured skull. If you felt my scalp (or even looked very intently – based upon how I had my hair combed) you could see imperfections.)
She said to me, "Rana, don't listen to what those other kids are saying. You're special. Everything about you is special."
Thank you forget Mrs. Tindall for that lesson you taught me.
A few weeks ago, I had the chance to drive a plasma purple 2015 Mitsubishi Mirage for a week.  One of the first thoughts that ran through my head when I got the car was, "Will I want to drive a purple car all  week?"
As I went for a drive around the neighborhood, I passed a group of small children. One of the boys turned to the other children and said, "That's a purple car." I watched as they stared until they couldn't no longer see me.
Another block later, I saw adults heads turn with smirks on their faces.
I'll admit, I was a little self-conscious. Were people (even little kids) going to judge me all week?
I couldn't believe that as a 24- year-old-woman, those elementary school thoughts of being teased and bullied ran through my head.
I thought: Why didn't the company just send me a normal  colored car to test drive? 
A day or so later – after taking my little nieces to iHop and having them tell me how much they loved my "pink car"- I realized that spending time thinking about what other people thought about me was just a waste of energy.
I know it's not always the case, but I'm happy that as a young child, I had adults around me that supported me and encouraged me to explore my differences. I really think my whole life trajectory might have been different if at that young age I had succumbed to what my immature peers thoughts of me.
Here's 3 reasons why it's perfectly okay to be different:
Being memorable is GOOD.
You learn to be confident and embrace who you are.
You realize what really matters and what doesn't.
If there's anything I learned from driving  a "different" purple 2015 Mitsubishi Mirage for a week is this:
Don't judge a book by its cover. The 2015 Mitsubishi Mirage may look little but has some great BIG features. Starting at $12,995, it's really affordable. It's great for city commuting and has received multiple awards like "Best All-Around Performance" and "Best Environmental Performance" in the mini-compact class, which means, while tiny, it still provides excellent safety features. (I will admit though getting on the highway is a bit scary. You definitely have to push the acceleration to stay up to speed with other cars, but once you're there, you're set!)
Tiny, but maybe not? I first thought the car would be tiny inside but passengers can sit comfortably and the trunk had a good amount of cargo space for groceries, bags, etc. After that week of driving it, I realized that I really could get by on smaller.
More Mileage. You literally get more bang for your buck with this car. Because of its 40 mpg combines (44 mpg highway/ 38 mpg city), you save a lot of money on gas. Although other cars may have more "bells and whistles", you really can't beat a car  with good gas mileage ESPECIALLY if you're younger and on a budget (and want to spend your hard-earned money elsewhere like things important to such as that business you want to start.)
So as you all embark on your own personal journeys to success, please remember that is always GOOD to stand out from the crowd. The road less traveled means you have more breathing space. It means you have more room to explore, take risks, and make quality relationships with those who appreciate you for you.
It also means that you're more open to what it means to be different and am willing to try experiences that you may, at first,  have been skeptical about.
My love for knowledge makes me different.
My personality makes me different.
My body and how I look make me different.
You know what? I love what makes me different.
#shineon,
Rana
What makes you 'different'? Join the community in embracing your DIFFERENCE in the COMMENTS section below!
If you enjoyed what you read, please share this story with a friend!
TO JOIN MY NEW  #DREAMSINDRIVE COMMUNITY, 

CLICK HERE
The following two tabs change content below.
Rana Campbell is the Editor-in-Chief and Founder of Ranacampbell.com, a site dedicated to personal branding and helping people learn how to SHINE in their personal and professional lives.
Latest posts by Rana Campbell (see all)
Tags: branding, car review, embracing differences, mitsubishi mirage, success tips