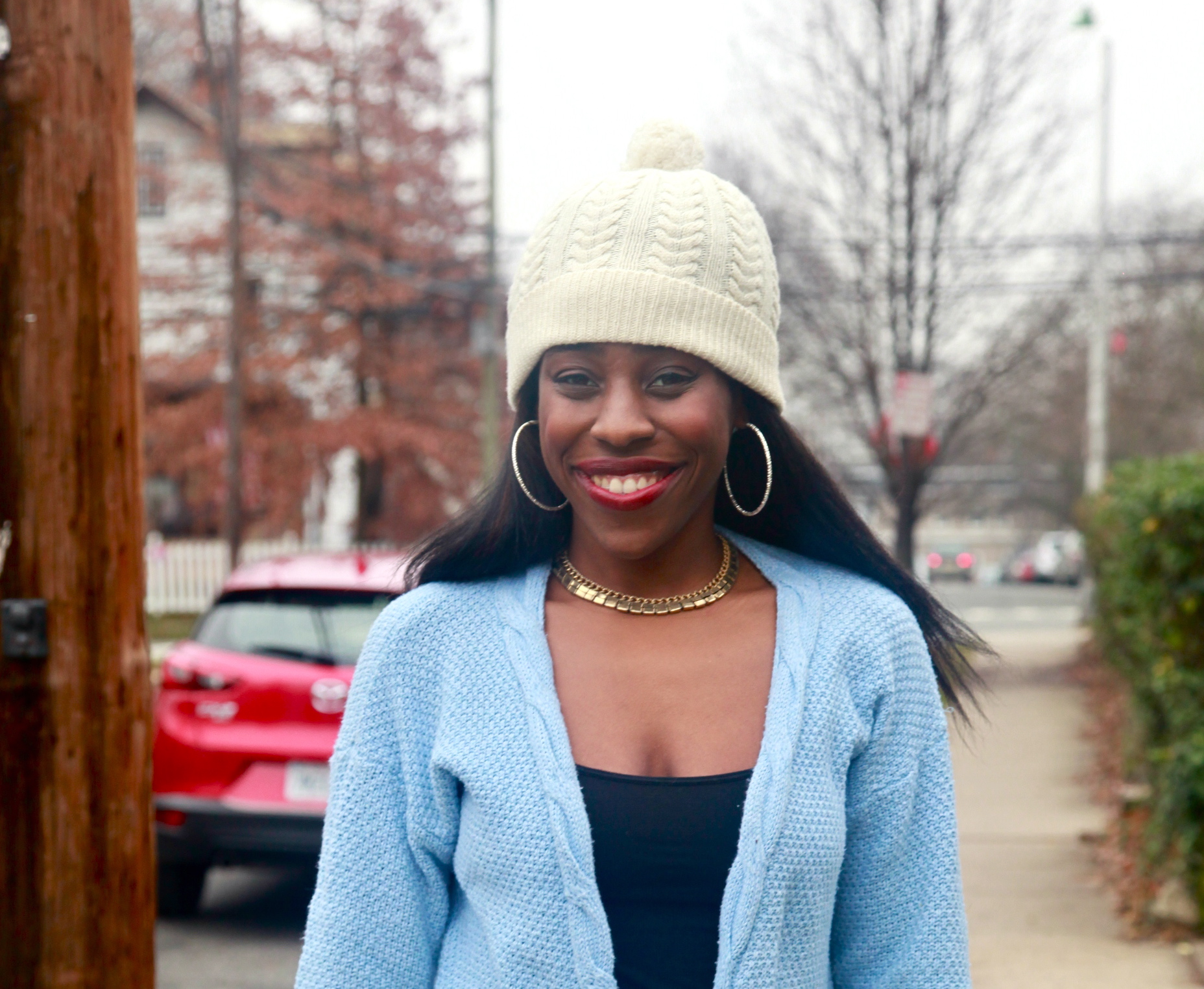 Hey Shiners,
I've decided to do these short "My Power Outfit" series as a way to steer away from more of the branding & marketing-focused  in order to share with you ANOTHER passion of mine (and equally important to building a brand) which is fashion & style. Today's outfit features of one my favorites: the long cardigan.
Over the weekend, I did a quick shoot with my sister Naeema to photograph one of my favorite long cardigans that I have from Oasap. I love me a long cardigan because you can dress it up or down. Here, I dress it down a bit with jeans and high heel boots. It's perfect for a weekend  or after-work meeting with business partners or a casual date with friends.
Although casual, this outfit embodies my spirit and personality perfectly. It's:
BRIGHT
SIMPLE, YET SPUNKY
A BIT DARING (I'm talking about the heels)
As anyone who pays attention to style knows, you can look like a million bucks, but if you don't FEEL it, then what's the point?
The key to wearing a long cardigan is this:
Make sure the cardigan is the focal point of the outfit, but don't be afraid to pair it with another statement piece. (It was a bit cold outside, so I put on a hat!)
Alot of people think they always have to on 100% by way of heels, makeup, etc…but I disagree. You can still embody POWER in casual looks as long as you make sure you inner radiance exudes. As you build your brand, you'll have to know how to manage both sides (professional and personal).
Check out  the rest of my long cardigan photos and let me know what you think!
Thank you to Oasap who provided the long cardigan that I wear in this post.
What's your takes on POWER outfits? Share love in the COMMENTS section and let me know.
#shineon,
Rana
Outfit Details:
Sweater: Oasap, Casual Solid Knitted Ribbed Cardigan (Use coupon code "oasap1st" for 12% off your first order.)
Hat: vineyard vines
Boots: Calvin Klein
Jeans: Gap
Clutch: Vintage
Lipstick: Cheek By Rez Cosmetics "Urbanista"
The following two tabs change content below.
Rana Campbell is the Editor-in-Chief and Founder of Ranacampbell.com, a site dedicated to personal branding and helping people learn how to SHINE in their personal and professional lives.
Latest posts by Rana Campbell (see all)
Tags: fashion, personal style, style