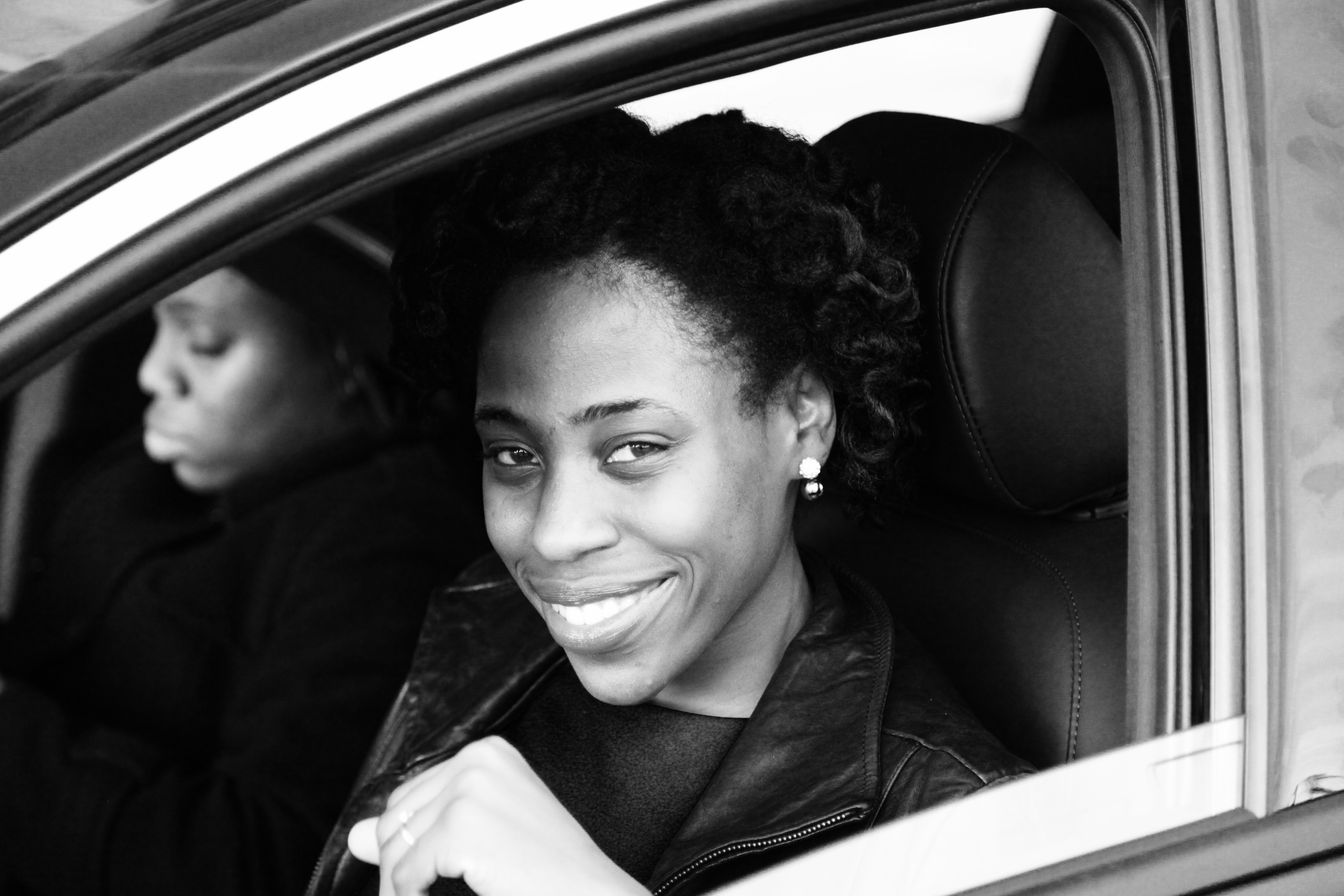 Do you believe in the saying "When there is a will, there is a way"?
I do.
The very premise that things will go on, that everything will (or can) get better is what has kept civilization going. Even in times of war, there were those that said, "One day this will end." During trying times, there are those that have believed that "life will go on."
If you're reading this, you're probably a gal (or guy) with a dream. And if you're anything like any other gal (or guy) with a dream, you probably have had times where you felt like giving up…. you know….those "What the heck am I doing?" thoughts.
You can be a staunch believer in the "when-there-is-a-will-there-is-a-way-concept" when it comes to others, but how about when it involves YOU?
Why are you so ready to give up on yourself?
And if you're thinking, "Yeah, it's easy to say that, Rana. You probably ALWAYS believe in yourself."
Not true.
Let me tell you a quick little story.
A few weeks ago, I had the pleasure of driving a 2016 Kia Optima SX Limited for a week. Beyond the luxurious ride, innovative features and overall suave and "coolness" I experienced while driving it, I couldn't help but notice an irony. (Don't worry, I'll tell you a little more about what I thought of the ride later).
I was driving an "optima" but really wasn't feeling "optimistic" about my future at the moment.
At the time, I was gearing up for the January 1, 2016 launch of my new community for aspiring creatives & lifestyle entrepreneurs dreamsindrive.com. I'd been working on the podcast No Parking (which was going to be the driving force behind my community building for the first few months).
To the naked eye, everything seemed fine.
So what was the matter?
The truth is I was full of DOUBT and FEAR.
I was terrified that when the site launched no one would read it and when the podcast launched…no one would listen. I was fearful that I was wasting my time and would feel like an absolute fool.
Absolute fool.
I was basically being pessimistic at its max.
That glass-half-empty mindset.
Yikes.
Be 100% honest with yourself right now.
Do you know anyone who has ever built a thriving brand, kickass business, or grown a ferocious community by sitting around and feeling sorry for themselves?
Do you?
Most people who sit around feeling sorry for themselves, don't really get anything done in the first place.
That's what was happening to me. I wasn't getting AS MUCH done as I could have. My will was at an ultimate low, so my "way" really had no where to blossom.
It was those few weeks before the launch of dreamsindrive.com – where I realized that I was the only thing holding me back from the success that I desired so much.
The whole week I drove the car, I was looking for inspirations for a a story, but it wasn't until I returned it did I see the connection between driving the 2016 Kia Optima but not feeling too "optimistic" or "optimizing my time" when it came to me.
How did I get over these feelings?
Well first, I had to get HONEST with myself about what my fears and doubts were and then I did the following.
Here's 3 simple ways you can practice being more optimistic:
1. Read daily positive affirmations when you wake up.
Cultivating the right energy + mindset is important if you want to be successful entrepreneur and have a rewarding career. Feed your brain positive thoughts. One of my favorite things to do each morning  is scroll through the #morningmotivation hashtags on social media. Usually, I post something encouraging on my own Instagram at that time. It gets me excited for the day and also fuels me to continue the fight.
2. Find an accountability partner.
Entrepreneurship can be lonely. When you find fear creeping in, talk to someone who knows your goals and can remind you what you're putting in work for. This can be your friend, significant other, parent, or even a coach. I normally check in with one of my best friends who is also an entrepreneur. We update each other on our progress and our goals. Talking to someone who understands and wants the best for you REALLY HELPS. (Looking for help in this arena? Email me at rana@ranacampbell.com and maybe I can help. Or, you can join the #dreamsindrive community here.)
3. TRACK how much PROGRESS you have already made. Sometimes when we're working really hard, we never step back and admire our progress. You may be SO hands on, that you aren't seeing growth (even if it's small). One suggestion would be to keep a daily log of "accomplishments." When you're feeling pessimistic, use it as a reminder that "when there is a will, there is a way." You've come too far to give up now.
Please.
Stop doubting yourself. That light that shines and burns bright within you is there for a reason. Listen to it. Nurture it. Start believing in IT and believing in you. Be optimistic and hopeful for all that you want to and will create. For those ideas in your head that you can't stop thinking about. HAVE FAITH in your abilities. Don't be scared to PRACTICE having faith either.
Remember, when you get stuck remind yourself:
I WILL FIGURE IT OUT. I HAVE THE TOOLS (OR CAN FIND THE TOOLS) TO FIGURE IT OUT.
PS- For those of you that want to know a little bit more about the 2016 Optima SX Limited, here are five things I really loved about the car (besides it being a great backdrop for these dope photos and inspiration for this story.)
1. Speed. The car is a TURBO for a reason. And if you want to go fast, you will.
2. Surround view monitor. I hate parallel parking, but when you can see all four sides of the car when parking, you'll soon feel confident in no time. Plus, if you ever want to see what's going on around you while driving (or not), you have that option. Sweet.
3. Attention to details. The back-seat windows had sunshades. One word: YES!
4. Space. I'm used to driving a compact sedan, so the extra space in the 2016 Kia Optima was really appreciated. Although the car was very roomy, it didn't feel like a mid-size sedan when driving. You still have the small sporty feel.
5. Heated Seats & Steering Wheel. With the unpredictable Jersey weather we've had this winter, having warm seats + fingers while driving is a MUST! Passengers also can enjoy this comfort, which is not something I've experienced yet in a car.
Overall, the car was a solid A…I could say more but  feel free to visit kia.com for more information on the 2016 Kia Optima SX Limited.
PS – If you liked this article, you'll probably like Why It's Perfectly Okay To Be Different.
How do you kill doubt and fear while growing your business? Share your story in the comments section below!
[Tweet "Great read: How to kill doubt and fear by being more optimistic. #motivation #success #entrepreneurship"]
Disclaimer: I was given this car to review courtesy of Kia. All thoughts and views expressed are my own. #drivekia
The following two tabs change content below.
Rana Campbell is the Editor-in-Chief and Founder of Ranacampbell.com, a site dedicated to personal branding and helping people learn how to SHINE in their personal and professional lives.
Latest posts by Rana Campbell (see all)
Tags: branding, confidence, entrepreneurship, goals