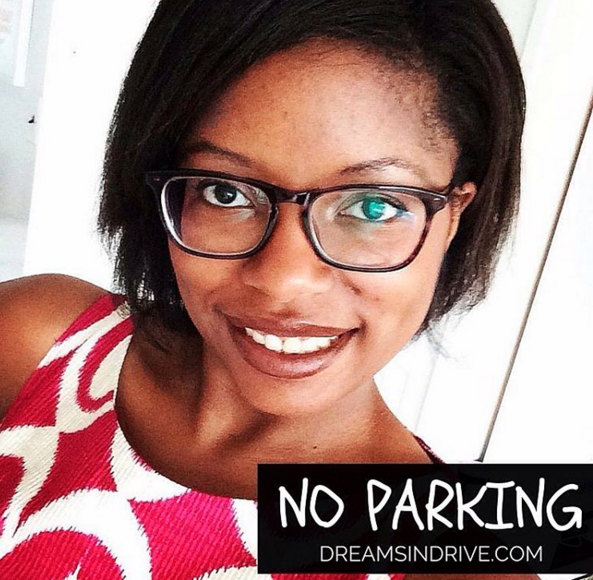 What does it take to become successful in life?
According to my Dreams In Drive podcast guest, L'Oreal Thompson Payton, it means you HAVE to define success on your own terms.
LISTEN & LEARN HOW TO DEFINE SUCCESS ON YOUR OWN TERMS:

MORE ABOUT L'OREAL THOMPSON PAYTON:
L'Oreal Thompson Payton IS a Chicago-based media and marketing professional with a passion for people and a penchant for purple. When she's not busy holding down the fort as a Media Relations Manager for the Girl Scouts of Greater Chicago and Northwest Indiana, blogging at LTintheCity.com or freelancing for various girl-powered publications- she can be found mentoring young women, reading her favorite books, dancing to Beyonce and eating her way through Chicago.
What really resonated with me in this podcast was the idea of second chances… how you can always start over and redefine your future plans.  L'Oreal shares her journey oF feeling burned out as an editor for Jet magazine and the life shift she made that eventually landed her in a media relations position at The Girl's Scout. She chats how she embraced defining success on her OWN terms and why it's important that everyone do so at some point. This podcast is especially useful for those listening that may not want to be full-time entrepreneurs or who don't have dreams of being the BOSS. There is definitely more than one way to be a dream driver!
IN THIS PODCAST YOU'LL LEARN:
– How middle & high school  shaped her sense of self love & why she decided to pursue journalism
– Why L'Oreal felt she was becoming "numb" and "desensitized" in her role as a magazine editor
– How L'Oreal social media stalked her way into her new job at The Girl's Scout
– The challenges of switching from journalism to PR
– Why it's okay to switch "dreams"
– How to stop letting what other people think affect your decision-making
– Why it's important to do research before making the jump
– Why there's NO SHAME in having a 9-5 (and why L'Oreal is okay with NOT being an entrepreneur)
– Why "mistakes" don't exist
– When L'Oreal realized she was more resilient & confident than she originally thought
– How utilizing Twitter chats & Linkedin Posts can help you grow your following
– How staying genuine and authentic will help you achieve more
– What motivates L'Oreal and keeps her going
L'OREAL'S TWEETABLES:
CONNECT WITH L'OREAL THOMPSON PAYTON ONLINE:
Instagram: @ltinthecity
Twitter: @ltinthecity
Site: ltinthecity.com
SUBSCRIBE, RATE & REVIEW:
Listen & Subscribe on iTunes | Listen & Subscribe on Soundcloud
SHARE:
If YOU ENJOYED THIS EPISODE, YOU'LL ALSO LIKE:
HOW TO UNLEASH YOUR INNER BOSS
 TELL US WHAT YOU LEARNED IN THE COMMENTS SECTION BELOW!
Tags: brandmakers, defining success, life