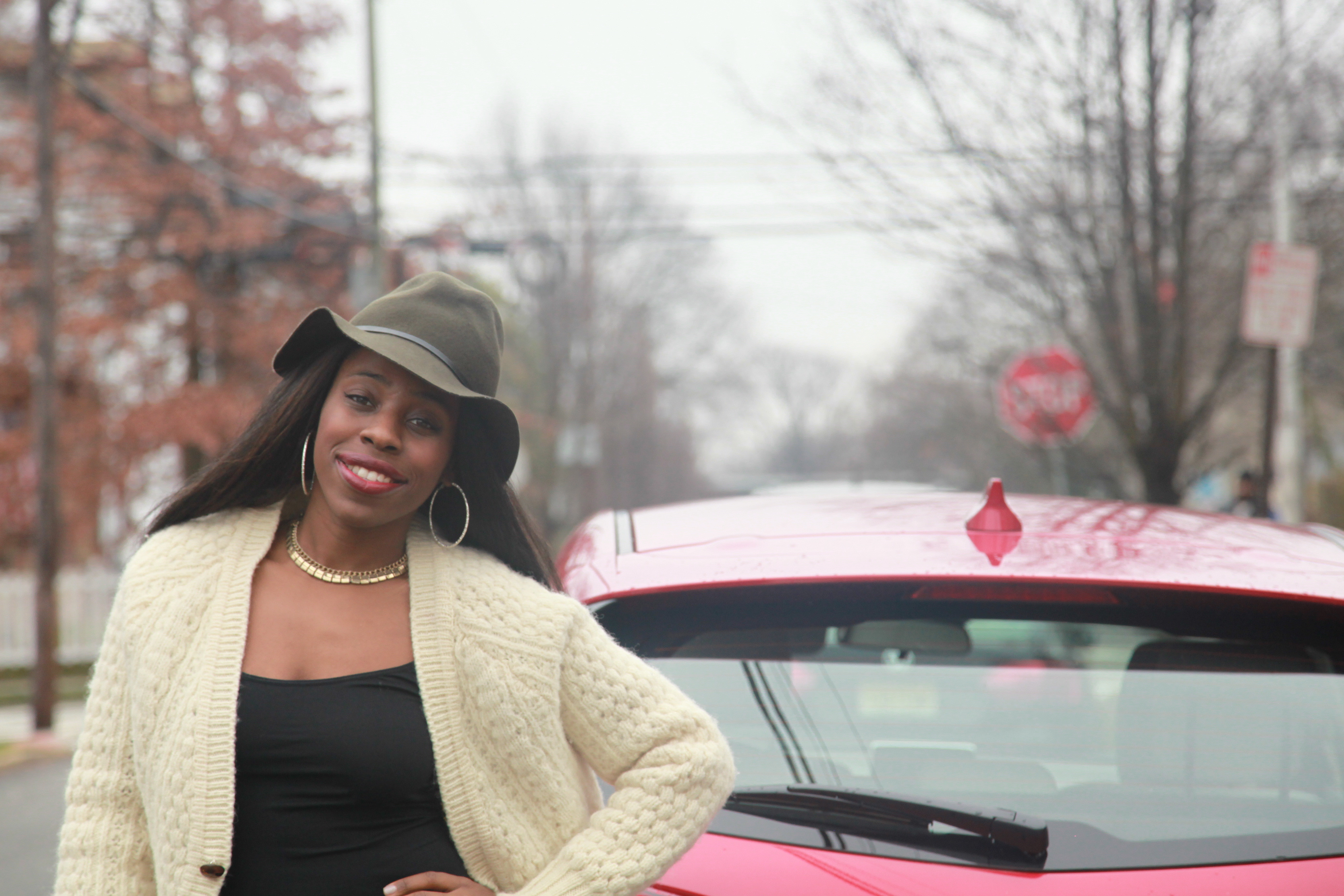 FEAR IS A LIAR.
Before you continue reading, I want you to repeat that to yourself, one more time.
Fear is a liar. 
On January 1st, 2016, I did something I'd been fearing for a LONG time: I launched the Dreams In Drive: No Parking podcast.
It's mission? To help creative & lifestyle entrepreneurs take their dreams out of PARK and put them into drive.
Around that time, I also got the chance to try something NEW for a week – the 2016 Mazda CX-3. I took that opportunity to do a "dream drive" photoshoot – something to symbolize the start of a journey that I was both excited for — yet fearful of.
Here are some photos from the shoot:
Looking back at these photos and remembering my experience from back in January, all I can say is… don't let fear stop you. Embrace the moment. Take the drive. See where putting your dreams in drive takes you. Since launching, I've released 14 episodes, interviewed over 17 amazing guests, gained new friends and listeners and much much more! The podcast can be streamed via Soundcloud and iTunes. I was even featured on acclaimed blogger and PR pro Renae Bluitt's In Her Shoes blog as a podcast that you need in your arsenal!
But you know what? I would never have these accomplishments if I didn't start.
Doing a "dreams in drive" photoshoot with a hot car wasn't going to set my goals on fire. Me putting in work and committing to executing was what helped me put that "car" of mine in drive….and I'm glad I did.
When you say "yes" to opportunities whose outcomes you can't predict, you're setting yourself up for a chance to learn something new and to me that's the best part of about "taking the plunge."
The biggest lesson I learned? Once you push through initial fear, you eventually forget about it.
Here are 14 lessons I've learned since putting my own dreams in drive.
Want to learn more about 2016 Mazda CX-3 Grand Touring AWD courtesy of Mazda that I had the pleasure of dream test-driving before my big launch? Here's 5 things that stood out to me about the 2016 Mazda CX-3.
1. It was comfy and compact. (If you all remember, I drove the Mazda CX-5, a few months ago and liked it too. The CX-5 is a lot bigger. To be honest, compact cars are more of my things, so this subcompact crossover was the perfect size for me. I'll be honest, the front seats are perfect, when it comes to room, but if you're in the backseat, you may be a bit tight for space. That's one of the compromises I noticed in this model. The bucket seats were a plus, too.
2. The color. Mazda's Soul Metallic are so rich, you almost want to bite into it.
3. Fuel Efficiency. As someone who lives in an urban area but works far from where I live, I do combined stop- and -go + highway driving.   I need to know that I don't have to re-gas every other day. I was able to go the whole week on a full tank of gas, which will ALWAYS make me smile. This model averages 27 mpg (city) and 32 mpg (highway)….not too bad.
4. The technology. (See pictures below)
5. Cost. This model of the car has a MSRP of $29, 590 so if you're just starting out, a lower-cost CX-3 model with less add-on features may be more pocket-friendly for you.
BONUS: 
6. – It was the perfect #dreamsindrive photoshoot car and fits right along with the #dreamsindrive branding perfectly. Thanks Mazda, once again!
At the end of the day, I know dream driving is hard. I know it's scary. I know it's a lot easier said than done. It's a lot easier than taking posed pictures with a shiny piece of red high-tech metal. If anything, I hope you understand that it's worth it. Remember, fear is a liar. There's literally so much you can accomplish when you stick to the #noparking mantra and hit the gas when the light turns green. Right now, my goal is to continue driving, building, and growing the #dreamsindrive community.  Let's see where this takes me!
LET'S CONNECT:
To join the Dreams In Drive network, click here.
Listen on Soundcloud: soundcloud.com/dreamsindrive
Listen on iTunes: bit.ly/noparkingitunes
Follow @dreamsindrive on Twitter and Instagram.
To learn more about the 2016 Mazda CX-3 Grand Touring AWD, visit mazdausa.com.
The following two tabs change content below.
Rana Campbell is the Editor-in-Chief and Founder of Ranacampbell.com, a site dedicated to personal branding and helping people learn how to SHINE in their personal and professional lives.
Latest posts by Rana Campbell (see all)