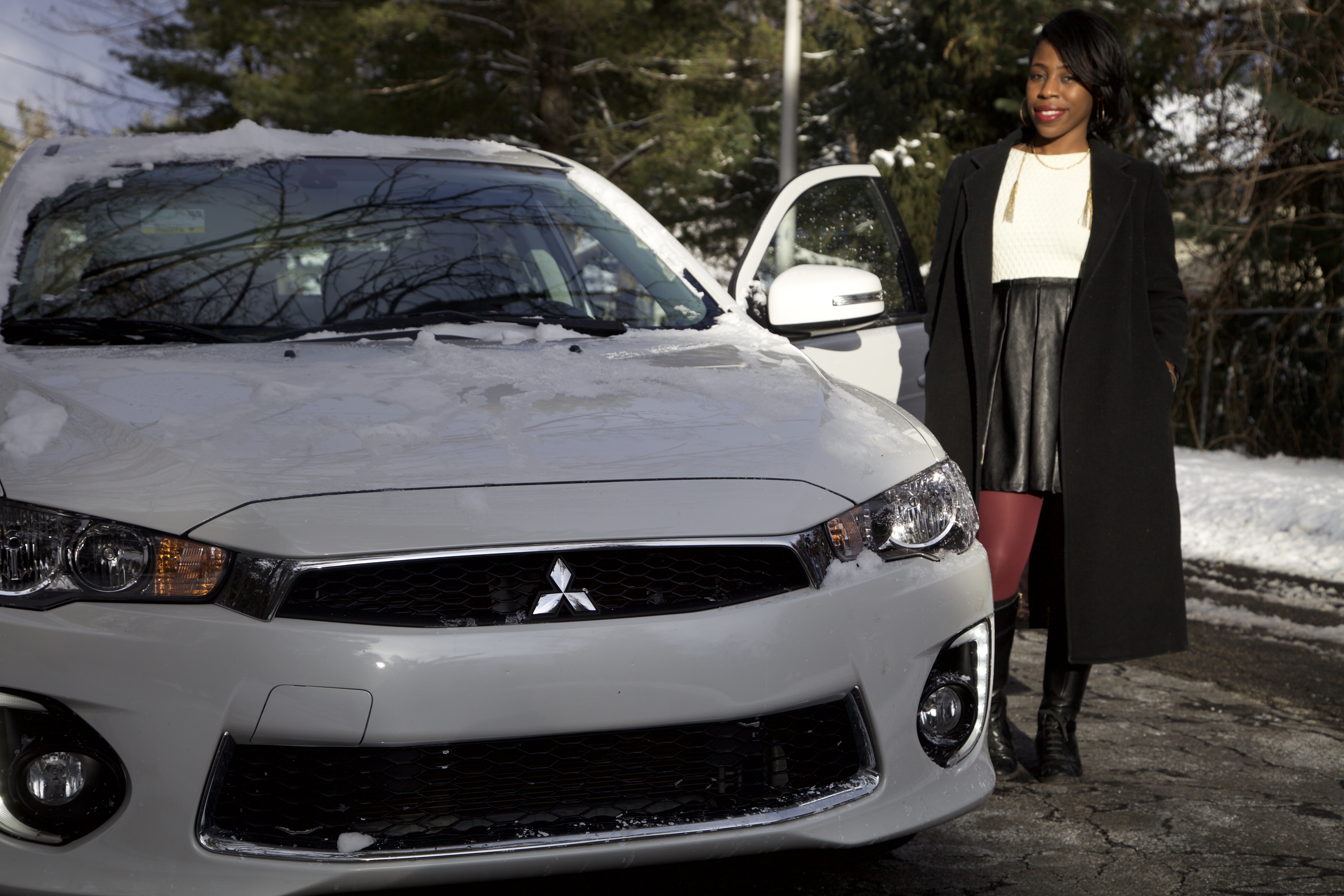 It's the beginning of the year. So many of us have committed to planning and mapping out our 2017 #dreamdriving stories. However, we often don't think about devising a roadmap for what to do in case we experience some "snowy" times or "rough patches" in our journey.
2016 was definitely a whirlwind year for me and so many others. It felt like any and every thing that could have happened, actually happened. If there was one thing I learned, it was this: Self-care is so important.
I told myself, "2017 will be my year!" I claimed it.
Here are three tips I have for practicing self-care in your life and getting through snowy patches.
1. Find something to smile about. Practice gratitude.
I know that this advice may sound obvious, but practicing gratitude when we experience snowy patches is a great for tricking the mind into being happy again. Whenever I feel like things aren't going how I want them to, I try to think of something that makes me smile or reflect on what IS going right. When you train yourself to do this, you'll be surprised how your mood is elevated and your outlook is more optimistic than pessimistic.

2. Document & embrace what makes you strong.
A few weeks ago, I had the opportunity to drive an all new 2017 Mitsubishi Lancer SEL AWC in Diamond White for a week. I'm a huge lover of small sedans so I was excited to experience the Mitsubishi experience once again. (Back in 2015, I wrote about why it's okay to embrace what makes you different after reviewing the Mitsubishi Mirage.) When venturing on the roads that week, I had to switch to all wheel control mode as the roads were very slippery and icy. I was surprised that the car had such tremendous POWER though being so small. Honestly, it made me think about myself and what I'm made of. Externally, I may not look like the "strongest" woman alive, but there's always more than meets the eye. My experiences make me strong. My internal "engine"….my legs, my arms, my smile… I am strong. Practicing daily affirmations that document and make me remember that everything I've been through makes me everything I am –  is important. 

3. Take time to explore somewhere new. 
For my shoot, I decided to  venture off to a part of town that has some great hills and views of New York City to shoot. I have my typical spot, in particular, that I love to visit whenever I'm test driving a car, but this time my photographer and I decided to explore this dead-end road that we never noticed before.
The scenery, coupled with the snow, light, AND my outfit (if I'm allowed to toot my own horn here) made the perfect combination for some incredible photos. The photos reflected a bit of my mood as well: somber, yet hopeful. Chaotic, yet clean. Mysterious, yet sure.
If we had decided to go to our typical shooting location, I don't think we would have been able to capture that feeling.
It's important to push yourself to explore new places…even if those places exist within you. Got an urge to get up and explore? What's stopping you? I say go for it.
So about the car… would I recommend it? Yes. If you're looking for a small ride, but also has great traction in rough weather, the Mitsubishi Lancer provides that. The model that I drove included all the extra trims, so it's a bit pricier than the standard models. However, with a MSRP of $24,430, it's still afford for us working millennials. Some of the things I especially loved about this year were the heated seats.
Winters in New Jersey can be a bit bipolar – so when it's cold out, it's cold. Having that extra warmth underneath you as drive is definitely needed! Something else that I loved about the 2017 Mitsubishi Lancer was the FAST-key passive entry system, hands free Bluetooth technology, rear-view camera system (I sometimes wonder how I ever parallel parked without one), and the AWC (all wheel control) four wheel drive system. Having that extra tire support is a MUST for snowy times, literally! Beyond anything though, the car fit my personality: small, sporty, nimble, and stylish.
As you continue to put your #dreamsindrive  in 2017, make sure that you continue to practice self-care and make yourself a priority.
To learn more about the 2017 Mitsubishi Lancer, click here or visit www.mitsubishi.com.
How do you cope with snowy times in your life? Please comment below and let me know!
Please note, the car was provided to me for review purposes only. All thoughts and opinions are my own.
The following two tabs change content below.
Rana Campbell is the Editor-in-Chief and Founder of Ranacampbell.com, a site dedicated to personal branding and helping people learn how to SHINE in their personal and professional lives.
Latest posts by Rana Campbell (see all)