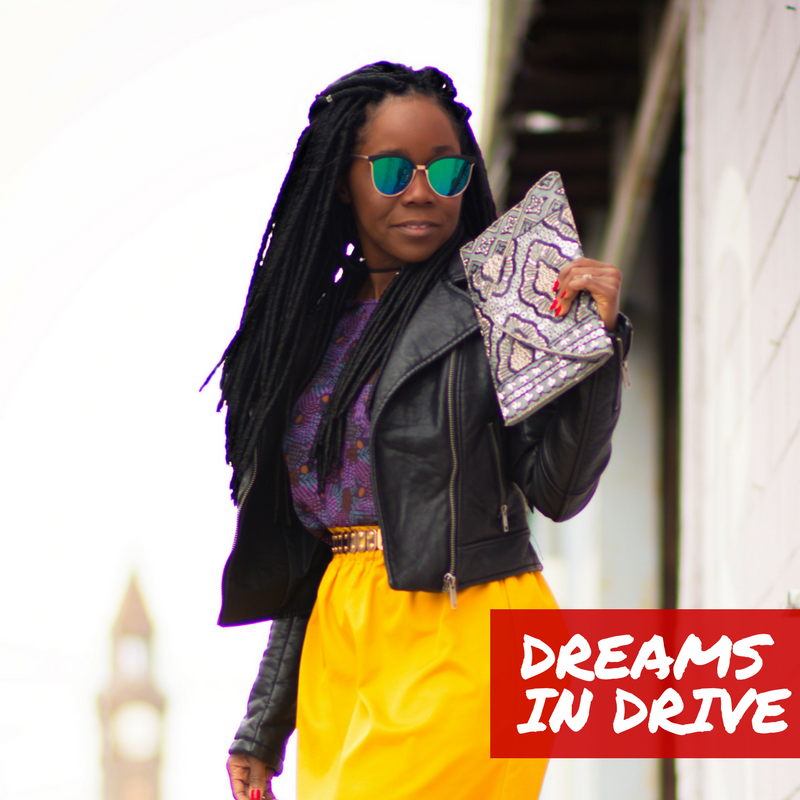 How do you get more press for your brand?
What's the secret formula for securing press and/or media coverage for your brand or business?
Not quite sure how to leverage publicity and make connections with the media? As part of our DRIVER'S ED Series we're chatting with Charell Star- the voice of "Not Just a Girl in a Dress" a lifestyle blog Charell shares inspiring stories and trending news that helps her audience define their own version of success.  Charell talks techniques and strategies you can use to secure press & media coverage for your personal brand or business. On air, you will find Charell speaking about the latest styles, technology and trends as a contributor for Marie Claire, Fox5 – Good Day New York, NBC New York Live, Second Look TV, and various broadcast and digital media outlets. As a journalist, she creates engaging pieces for online and print outlets covering technology, business, fashion, and beauty, providing women with advice and tips they can leverage to enhance their lives. Use the hashtag #dreamsindrive and make sure to follow us on social @dreamsindrive.
Download our FREE episode worksheet at www.dreamsindrive.com/free. Enjoy!
LISTEN NOW:   LISTEN & SUBSCRIBE ON ITUNES | SOUNDCLOUD | GOOGLE PLAY
IN THIS PODCAST WE DISCUSS:
– The pop star that inspired Charell as a youngster
– Attending a boarding school for high school on a working cattle ranch in Arizona
– How Charell got her start in public relations
– The difference between public relations & marketing
– The 4 questions to ask to know if you're ready for publicity
– How to get press without a publicist
– How to get media contact information
– What to say in a pitch that gets read
– A big pitching NO NO
– The importance of relationship building
– PR lessons learned working at big agencies
– How to leverage social media to build your own community
– What an "influencer" truly is – Earned vs. paid media
– How to work with brands as an influencer
CHARELL STAR'S KEYS TO SUCCESS:
1. Passion
2. Hustle
3. Killer network & squad

SHARE:

FIND CHARELL STAR ON:
Instagram: @charellstar
Twitter: @charellstar
Website: http://charellstar.com | www.notjustagirlinadress.com
JOIN THE #DREAMSINDRIVE COMMUNITY: www.dreamsindrive.com/JOIN
YOU MAY ALSO LIKE Turning Your Passion Into Profit 7 Steps To Launching A Successful Blog
The following two tabs change content below.
Rana Campbell is the Editor-in-Chief and Founder of Ranacampbell.com, a site dedicated to personal branding and helping people learn how to SHINE in their personal and professional lives.
Latest posts by Rana Campbell (see all)