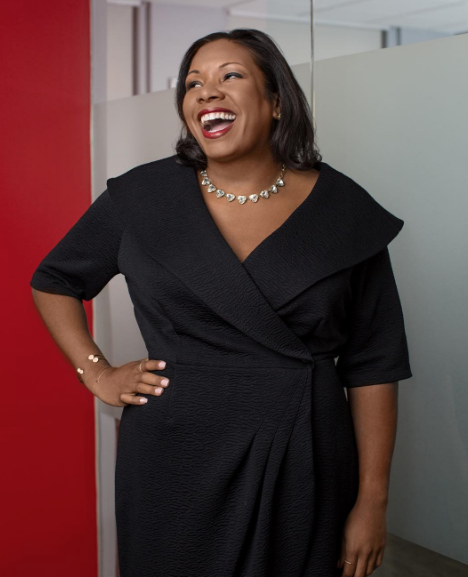 If you're trying to build a powerhouse career and BOSS up in the professional world, how do you do it? One of the things that I love about the #dreamsindrive community is that we are so diverse. Although a lot of us may have our own companies or want to eventually be entrepreneurs at some point, we don't all fit into that demographic. There are some dream drivers who have career aspirations outside of entrepreneurship. Despite what your journey looks like (or how you want it to look), the thing that brings us all together are our stories of RESILIENCE, HUSTLE & DRIVE.  Public relations expert Nyle Washington opens up about her #dreamdriving journey and how she was able to build a career that spanned working at VH1, STARZ, & HBO.
Nyle discusses how she was able to build a 15 year legacy as a public relations professional in the television and entertainment industry.  She has worked at Susan Blond Inc, VH1 and Starz and currently serves as Director of Media Relations at HBO, where she oversees media relations and publicity for several of the network's specials, along with select drama and comedy series.
Nyle talks about how she got her foot in the door early on as an intern, the key to career growth, knowing when to move on, the art of cultivating relationships, work/life balance, publicity lessons for growing brands, and much more! Enjoy! Join in on the conversation on social (@dreamsindrive) and use the hashtag #dreamsindrive. Enjoy!
LISTEN NOW:


LISTEN & SUBSCRIBE ON APPLE PODCASTS  | SOUNDCLOUD | GOOGLE PLAY
ON THIS EPISODE WE DISCUSS:
– What inspired Nyle as a child
– The beauty of trying different things
– Interning in the publicity department at the Oprah Winfrey show
– Building relationships & learning the ropes early in your career
– Knowing when to move on
– The key to growth in your career
– What a publicist does at a network
– Moving from VH1 to Starz
– How to get your foot in the door in the entertainment industry
– The power of cultivating and building relationships
– Negotiating your salary and getting paid what you're worth
– Struggling with balance & setting boundaries
– Being a publicist for a major cable network hit show
– How to get publicity for your brand
– How Nyle got her dream job at HBO
– How to be confident in what you do
– What keeps Nyle motivated
– The power of the stories to change the world
– The future of digital media
NYLE WASHINGTON'S KEYS TO SUCCESS:
1. Faith
2. Perseverance
3. Humility
SHARE:

FIND NYLE WASHINGTON ON:
Instagram: @missnyle
Twitter: @missnyle
RESOURCES MENTIONED:
NAMIC
Color Comm – Women of Color in Communications
Planoly: Use code "dreamsindrive" for a 1 month free trial of any PAID Planoly plan (Offer ends 11/17/17)
JOIN THE #DREAMSINDRIVE COMMUNITY: www.dreamsindrive.com/JOIN
JOIN THE FACEBOOK GROUP: www.dreamsindrive.com/facebook