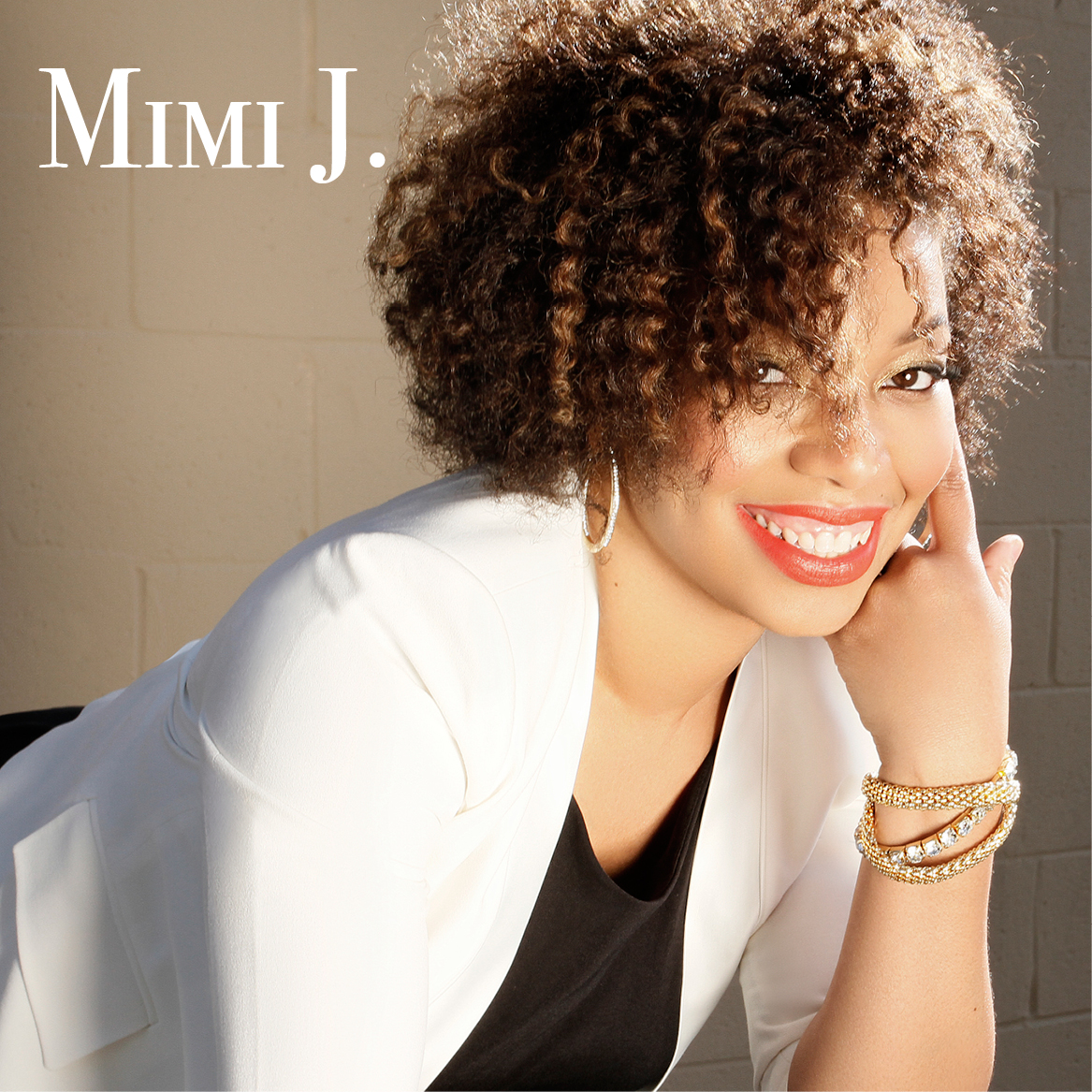 Wanna be a makeup artist?
Hear what it's really like from celeb makeup artist "Mimi J" Johnson
Ever wonder who the face behind some of your favorite celebrity beauty looks is? As anyone who's ever experimented with makeup knows, mastering the art of color, brushes, and technique isn't just a job for just anybody. Meet Atlanta- based celebrity makeup artist, beauty expert, and  successful entrepreneur  Mia "Mimi J" Johnson. Mimi's worked on popular shows such as VH1's Love and Hip Hip Atlanta, Style Network's Big Rich Atlanta, and has an impressive celebrity clientele that includes Kenya Moore, Erica Dixon, Joseline Hernandez, Day 26, and Toya Wright.
Mimi dishes on what it's like being a working beauty professional, having celebrity clients, and growing her business through multiple revenue streams. She also shares her advice and tips on the importance of building a personal brand and work ethic that's useful for any aspiring artist who wants to be successful in the beauty industry.
Rana Campbell (RC): How did you get started in the beauty industry?
Mimi Johnson (MJ): I moved to Atlanta in 2000 and went to Clark Atlanta University where I originally studied Fashion, due to my love of art, but later switched to Marketing.I always knew that I wanted to have my own business and it had to be something in the art world. One day I said makeup could be fun so I called three of my friends over and did their makeup. It started from there. I then made my own business cards and started networking with photographers and makeup artists.
I've been a makeup artist since 2008. My journey was that I would do things on the weekend. Then I started taking days off to pursue projects.  I was "emancipated" and left the security of my corporate job as a Human Resources Specialist at Accenture in 2011 and have been a fulltime makeup artist since then. Making the switch involved proper planning, knowing my budget, and having realistic short and long-term goals.
RC: How did you build the Mimi J brand?
MJ: That's where my understanding of branding came in handy from my degree in Marketing. Social media has been my number one tool besides from word of mouth referrals. I used to advertise on other platforms such as Google, but now with Instagram, Facebook, and Twitter having evolved so much, I don't need to do the supplemental things as much.
Yet, you still need to have more traditional marketing such as having a website, logo, and business card. You can become a popular person on Instagram. That might get you noticed. Yet, if you have a meeting with someone professional, like an agency, they will want to see  your website.  A lot of artists don't understand that part.  I don't think novelty of having a website will go away. Branding started out with paper and has shifted to this digital world. you don't have a social presence, it's going to pause your growth at some point.
RC: You started "Beat and Snatched", an online social experience led my celebrity makeup artists, hair stylist, designers, clients, and fashion stylists. What does "Beat & Snatched" mean and how did you get the idea for the movement?
MJ: "Beat and Snatched" is one of those beauty world slang terms that means your makeup and hair is really nice.  I wanted to create a new platform and community for other makeup artists who are doing great work that might not necessarily get the type of shine they deserve so the name "Beat & Snatched" seemed fly and appropriate.  The goal of the movement is to bring camaraderie within the beauty and fashion industry.  We do reposts of great work on our Instagram and Facebook. We also have a Youtube channel with several different contributing artists. Initially, I made t-shirt with the hashtag #beat  to promote the channel, but then people started wanting to buy them.  I now have makeup artists who are buying the shirts and wearing them while they are working. This year, we have a Beat and Snatched multi-city makeup class & beauty panel tour in partnership with fellow makeup artist and friend Jeremy Dell.
RC: As someone who works across different industries (editorial, TV, film, bridal), what's the biggest misconception about being a makeup artist?
MJ: Some people don't see the full value of what a makeup artist does or our worth. People will pay for their hair and clothes, but when it comes to makeup, people will try to nickel and dime all day long. They don't understand what goes into it. They want you to use great products, spend up to 30 minutes to 1 hour on their face, and come to them. That's a lot of money. I think a lot of makeup artists end up playing themselves short and working for free because they want the opportunity.
RC: You've worked on popular shows such as Love and Hip Hop Atlanta and Real Housewives of Atlanta. What's it like being a celebrity makeup artist?
MJ: Your personal life is on hold. With working in TV, or in general with celebrity types that have events all the time, makeup is the last thing they think of. I can think that I have a day off but then I get a call the night before and have to be somewhere in the morning. That's the nature of the business. You have to be open. You have to be willing or else the next person can take your spot.
RC: Who is your favorite celebrity client?
MJ: Honestly, I love working with the everyday women. I love making them feel like a celebrity, but if I had to choose from one of my "celebrity clients", I'd say there's never a dull moment with Kenya Moore. She's very sweet to me. We have a good bond together.
RC: Nowadays, everyone seems to want to be a called an "Instagram Artist." What's your biggest pet peeve about individuals who claim to be beauty professionals on social media?
MJ: There's also people that are "social media artists" who aren't necessarily makeup artists.  There's people that might be able to do their own makeup well. In my eyes, that's more of a beauty blogger.  There takes a certain amount of skill to be able to do other types of skin tones, types, and makeup styles.
RC: What are the top markets for financial success as a makeup artist?
 MJ: I'd say TV, film, and bridal.  I started out in and still do bridal. That's a great way to make income. You can have 2-3 weddings a month and depending on how big the weddings are, you can cover your bills. Special effect makeup- artists for TV and film make a lot of money.  I would also say commercial work because commercial brands have the budget to shovel out.  Know your strengths and play to your strengths.
RC: How important is professional training and certification?
MJ: It depends on where you want to go.   Most of the folks that I work with are self-taught. I was initially self-taught. I've worked at the counter for a little while. Every makeup brand has their own special training depending on what state you are in. If you are working in a salon, you have to be licensed. Don't let having to go to school or being licensed, something that stops you from pursuing your career. You can be a great makeup artist and be successful without being licensed. It's a continual learning process to be a makeup artist so never stop learning whether you're taking a makeup class or  watching Youtube  videos and practicing.
RC: What's the worst celebrity client or project you've had?
MJ: It may look glamorous but it's hard working  in TV & film, especially reality television.  They are going along with people's lives that are changing every day so your life becomes secondary. I might get a call at 10pm asking am I free at 9am the next day. It's a sacrifice that you have to make when you want that type of life. I'm lucky to having a great support system, but it can be difficult to prioritize and juggle.
RC: What are the must-have beauty tools for an aspiring makeup artist?
MJ: Invest in a good camera that shoots good video and takes great pictures if you want to take your career to the next level. I have a Canon Rebel T3i. When you're looking at pictures on Instagram and wonder how they look so great without a lot of filters, that person is probably using a professional camera.
Also, invest in good lighting. I have a traveling Glamcor light. It has a USB cord so I can charge my phone while I'm working. The lights bend and move and are on a tripod stand. There's also a hookup where you can put a camera (or iPad) if you're doing other types of work like creating Youtube videos.
RC: What's the hardest part of managing all of your different entrepreneurial projects?
MJ: Time management and prioritizing.  I just discovered that I can't say yes to everything. At some point in the beginning of my career, I felt that I needed to say yes because I didn't want to miss out on an opportunity but now (and because I'm a mother) it's more about qualifying what I'm doing. Does this fit my brand? Is this in line with my pricing structure? Those are the things that you have to figure out and understand along the way.
RC: What's your dream job?
MJ: Most successful millionaires and billionaires don't have their eggs in one basket I want to be a female Diddy in the beauty world. Whether it's me being a go-to beauty expert on a TV show or contributing to a big magazine in addition to doing celebrity clients.
RC: Who's your dream client?
MJ: I love Solange Knowles and her style and would love to work with her.
RC: Who's been most influential to your success?
MJ:I have an aunt who helped to raise me and keeps my son now when I'm working. She is an inspiration and has been my guardian angel.  She's always told me, "Everything is in divine order." Anytime I'm getting stressed, that quote is in my brain. She always taught me you can do anything you put your mind to, which has helped build my confidence and get me where I am today.  I have never been one to be scared to go for my dreams.
Make sure to check out Mimi's work online on Instagram, Twitter, and Facebook.
A version of this article originally appeared on Madamenoire. Read it here.
Like what you read? Click here to get my blog posts delivered straight to your inbox.
Don't forget to follow Rana on Twitter and Instagram .
The following two tabs change content below.
Rana Campbell is the Editor-in-Chief and Founder of Ranacampbell.com, a site dedicated to personal branding and helping people learn how to SHINE in their personal and professional lives.
Latest posts by Rana Campbell (see all)
Tags: beauty, career advice, celebrity, how to, life tips, makeup artist