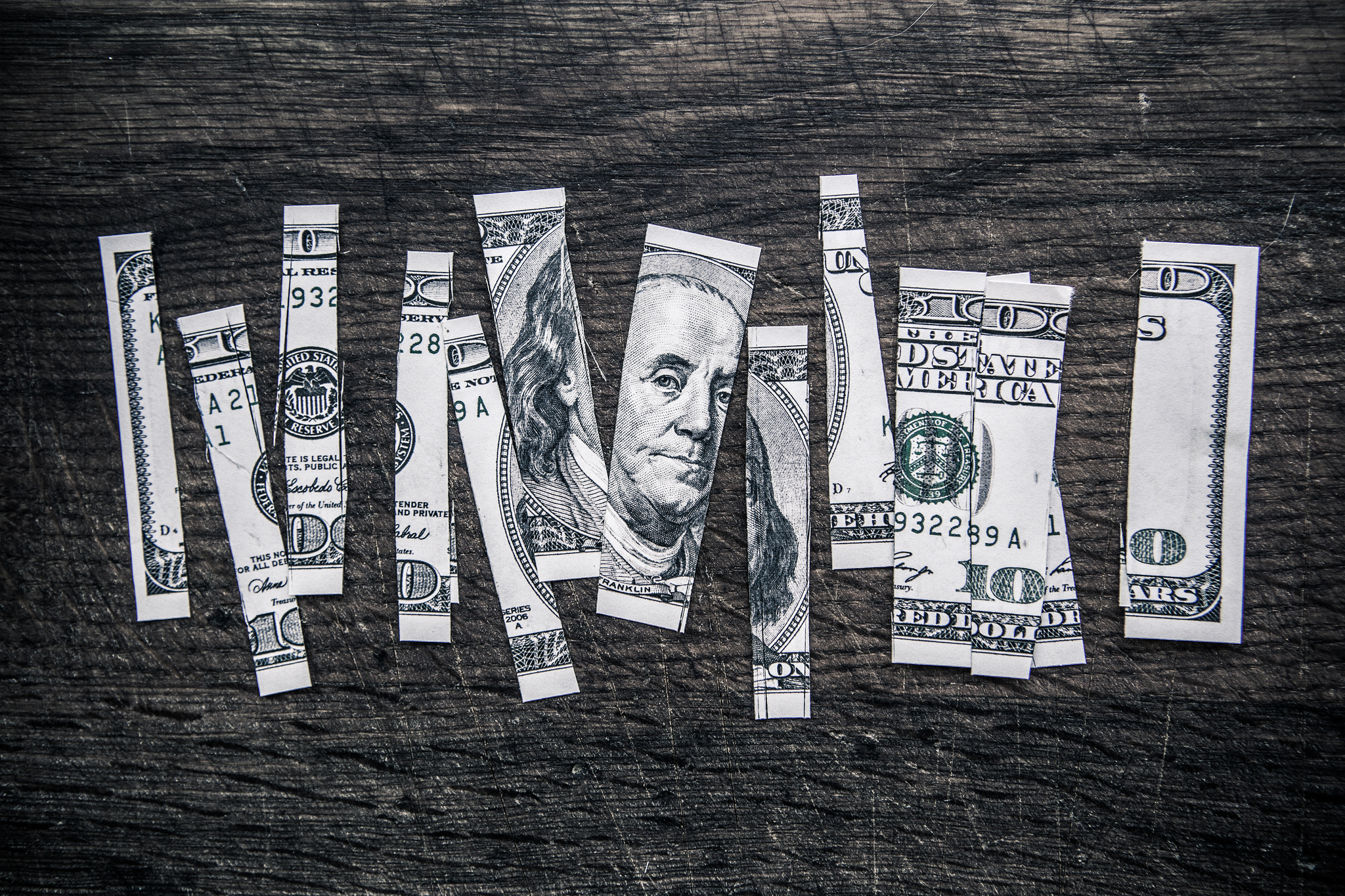 7 Finance & Career Tips You'll Be Thankful For a Decade From Now 
How far advance in the future do you plan your life?
A day? A week? A few months?
Never?
Everyone would probably answer this question very differently. While some people are very future-oriented, there are many who don't often invest in long-term strategic thinking when it comes to their personal finances and career trajectory. Though "living in the moment" can seem cool in the beginning, not carefully planning how you want your future to look and then taking the necessary action that is needed could be one of the greatest downfalls of a young professional's career.
Recently, I had the opportunity to speak with Tom Gerson, a Financial Advisor and Managing Partner at Blair Hall Advisors. Blair Hall Advisors, an independent registered investment advisor firm, offers high-quality investment management and financial advice with a pragmatic, global approach.
Tom shared with me some great insight about financial planning and its importance especially for me as a 23-year old.  He caused me to really think about the financial decisions I was making today and what really is "important" for young people beyond just the basic "acquisition of wealth" in terms of dollars and cents. Knowledge, one's networking, and building skill sets should outweigh the basic "making money" motto that permeates our culture.
Because I found the information shared so useful, I invited Tom to write a guest post about the financial advice he'd offer young people very early on in their careers.
Here's what Tom had to share for all the young folks who'd like some advice on making financially sound decisions that they can benefit from throughout their lives.
7 Career & Finance Tips For Young Professionals
Guest Post: Tom Gerson
1. Expect to live a long time.
Build your "worth to others" to make sure you can earn a good living and probably do it for a very long period of time.
2.  Build skills that can lead to self-employment at some stage in your career.
Security at a company or at a government job is a thing of the past. Eventually figure out some type of job or career that you would be happy to do nearly forever, and potentially as your own boss, in case accumulating a large nest egg for retirement proves difficult.
3.  Build an emergency fund with greater urgency than saving for retirement if you are right out of school.
Even the ablest among us can now expect gaps in an employment. While potentially parents or other family members can help in a serious  or prolonged emergency, now that you are out of college and "on your own," it's best for everyone if you build your own emergency fund. You should aim for six months of expenses in savings, if you can get there. Even with low-interest rates, cash in the bank is best.
4.  Consider investing in any retirement plan at the office at least to equal any "match."
Even if you find you need to use the funds before the retirement, if there is a good matching program (for example a 100% match on the first $X), then you still have the potential to come out ahead.
5. Don't go to Starbucks too often.
Don't eat too much sushi–unless you earn a lot of money. Small luxuries add up in cost. Be frugal. Don't go on fancy vacations. Hang out at the local lake or beach with some pals. You'll be glad to have your emergency fund and/or some excess retirement funds when you need them.
6. Make sure that jobs you take have a purpose besides paying the bills.
Each job does not have to lead straight to an end point, but it should keep doors open for you and should be something that enhances what you have to offer for others in the future.  Make sure you work for a company you can be at least a little bit proud of. Even if your role isn't exactly what you want, negotiate with your boss so that you can spend at least some of your time on projects that will stretch your skills.
7. Learn how to grow your network, and do it.
It is the rare person who can afford not to have a network. Even if you are a natural introvert, make some effort to go out of your comfort zone to build a trusted set of friends and contacts—as well as more numerous but positive "looser connections." You may find one day that the cliché is true: "Your network is your net worth."
*****************************
Thanks, Tom, for those great pointers! These all are so important for people early in their careers to heed. I, especially like #6. Never take a job just for the sake of having a job. Even if you don't like the job description, find a way to learn new things, practice skills, and develop relationships that can take you to your next (and hopefully) better position. There's always a ​way to make a positive out of what seems a negative. It's even more important that you commit to doing this. The ​job market is hard and finding your "dream job" on the first try doesn't happen so easily anymore.
Tom also  recommended reading Keith Ferrazzi's Never Eat Alone. I am currently reading Never Eat Alone and can honestly say the information Ferrazzi shares is inspiring and life-changing.  You have to read it to understand its full impact.
Which of Tom's tips resonate with you the most? 
Which one do you know you need to work on within the next few weeks or months?
Leave me a comment BELOW and let me know.
If you'd like to connect to Tom Gerson and learn more about what he does and his company, Blair Hall Advisors, contact:
Thomas Gerson, Managing Partner
Blair Hall Advisors, LLC
P: 917-756-8554
F: 917-591-8524
www.blairhalladvisors.com
tgerson@blairhalladvisors.com
To get more of my articles and advice delivered straight to your inbox, click here.
Follow me on Twitter, LinkedIn, or Instagram.
The following two tabs change content below.
Rana Campbell is the Editor-in-Chief and Founder of Ranacampbell.com, a site dedicated to personal branding and helping people learn how to SHINE in their personal and professional lives.
Latest posts by Rana Campbell (see all)
Tags: career advice, finance, finance tips, investing, life, life tips, retirement