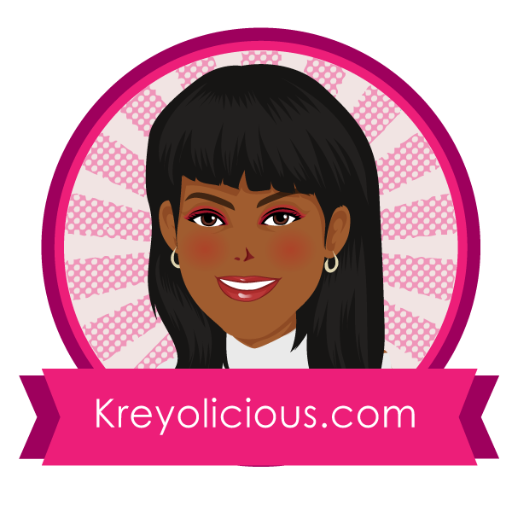 Ever wonder what it takes to start a successful niche blog? I chatted with Kreyolicious the founder of Kreyolicious.com, a premiere destination for all things Haiti-related. Kreyolicous shared the story of what inspired her to create the blog. She also gives her tips and advice on what other aspiring bloggers need to do in order to get the ball rolling and be on their way to blogging success.
Join Rana's Exclusive Mailing List for FREE weekly branding advice and tips.
Rana Campbell (RC): What inspired you to start Kreyolicious?
Kreyolicious (K) : Oddly enough, it started with the fact that I've always been into technology and the world. I was sitting and pondering how cool it would be to start websites according to my passions in life. I thought to myself, maybe one of the websites could be about Haiti. My grandmother had a Haitian movie collection, I wondered why there was no platform for Haiti-related things that you could make up your mind about whether you like it or not. I felt like I could start a blog.
RC: What are the essential things that you need to plan out before you start a blog?
K: Thing long-term in terms of its name and branding. Think big, too! Choose the name wisely so that it doesn't become irrelevant. Think about what type of content you want on website.  I used to have my notepad and did alot of research. Google is your best friend in terms of what it can reveal to you. If you do your research, you'll be knowledgeable about whatever you  want to be knowledgeable about.
I sought out all the articles I could read about website design, best practices,  and userbility. I read alot. I tried to learn from other people's experiences. I mined other people's interviews in the digital space about what they would have done if they were starting out again and what I could learn from their journey.
RC: Why is it important to decide on a niche market when first starting out?
 K: You're more focused. You cannot be everything to everybody. You can aim correctly from the beginning instead of trying to find yourself later. If you are starting a blog and don't know who the target audience is, sometimes you find yourself along the way?
RC: How important is knowing your "target audience"?
Think: What makes me click on an article? My audience is basically Americans with Haitian background coming out of college. Late teens to 30s. I imagined myself in the shoes of my audience [and what types of posts they would want to read].
RC: How long did it take you to launch the site?
The site went live in 2011, but I bought the domain in 2009. I was using the name Kreyolicious before that.
RC: How has using social media helped the site?
K: That's where I've gotten the majority of my readers, specifically through Twitter. There were alot of articles that would get retweeted. I'm also on Facebook. It's really important to make use of each social media platform according to what they can bring. You have to study each of the platforms and see how you can best use them to engage your audience and bring readers to your site. Instagram is photo-intense. Facebook is engagement. If your blog is text heavy, it probably wouldn't make sense for the majority of your presence to be on Pinterest.
Take some time to create some original content that is unique so that if someone has been following you on all social media platform, you are not bombarding them with repetitious content.
RC: What challenges have you faced as you built the blog? 
K: Creating the content. I'm really creative. Running out of things to say was one of my main fears. Just because you are from Haiti doesn't mean you know everything. I have this series called Haiti History 101 and I'm finding out things that people in my family don't even know. I enjoy doing research and increasing my knowledge of culture and history.
 Another thing is meeting the demand. Once you start feeding your audience, you have to start feeding them. You have to make an editorial calendar [to help you manage post schedules].
Time-management is also an issue. This is a one- girl operation. I've been doing everything myself. Writing the content and turning around and marketing it was a big challenge in the beginning for me too. Now there are some automated tools that you can use. You don't want to be too auto. You want to be engaging with your audience. 
RC: What does success mean for you?
K: Success means that I'm connecting with others. People are appreciating the articles. I listened to a random podcast and someone mentioned the site and I was like, "What!" I sat there with my mouth open. I thought it was so cool.
RC: On a blog, measuring site statistics is important. What tools do you use?
K: I have Google Analytics and Site Meter.
RC: What are your blog's top topics?
K: The history and professional profiles resonate alot. I also have a book club called the Kreyolicious book club.
RC: How can new bloggers figure out what they want to focus on? 
K: In niches that people think are overcrowded, there is always room to bring a new point of view. Find a unique perspective.
RC: What are some of your personal strengths that have helped make Kreyolicious so successful?
K: Persistence. I love writing and creativity. I like to be original. I embrace difference.  I like to finish what I start.
RC: If you could start all over, what advice would you give to yourself?
K: Take the plunge. It's okay to want to be perfect, but don't become obsessed with perfection. I used to obsess over the small details.  There's alot of things I avoided because I planned, though.
RC: What books have been extremely helpful to you?
K: Seth Godin's The Dip. It was about how quitting is okay. Quitting does not mean failure. It's sometimes the best thing to do to not waste time. I remember watching a Janet Jackson interview where she said maybe this person was only meant to be in her life for six months. Sometimes short-term things come along to teach you a long-term lesson.
#shineon
FOR ACCESS TO MORE FREE BRANDING BITES, ADVICE, AND  TIPS, JOIN OUR MAILING LIST BY

CLICKING HERE

'
The following two tabs change content below.
Rana Campbell is the Editor-in-Chief and Founder of Ranacampbell.com, a site dedicated to personal branding and helping people learn how to SHINE in their personal and professional lives.
Latest posts by Rana Campbell (see all)
Tags: blogging, brandmakers, kreyolicious