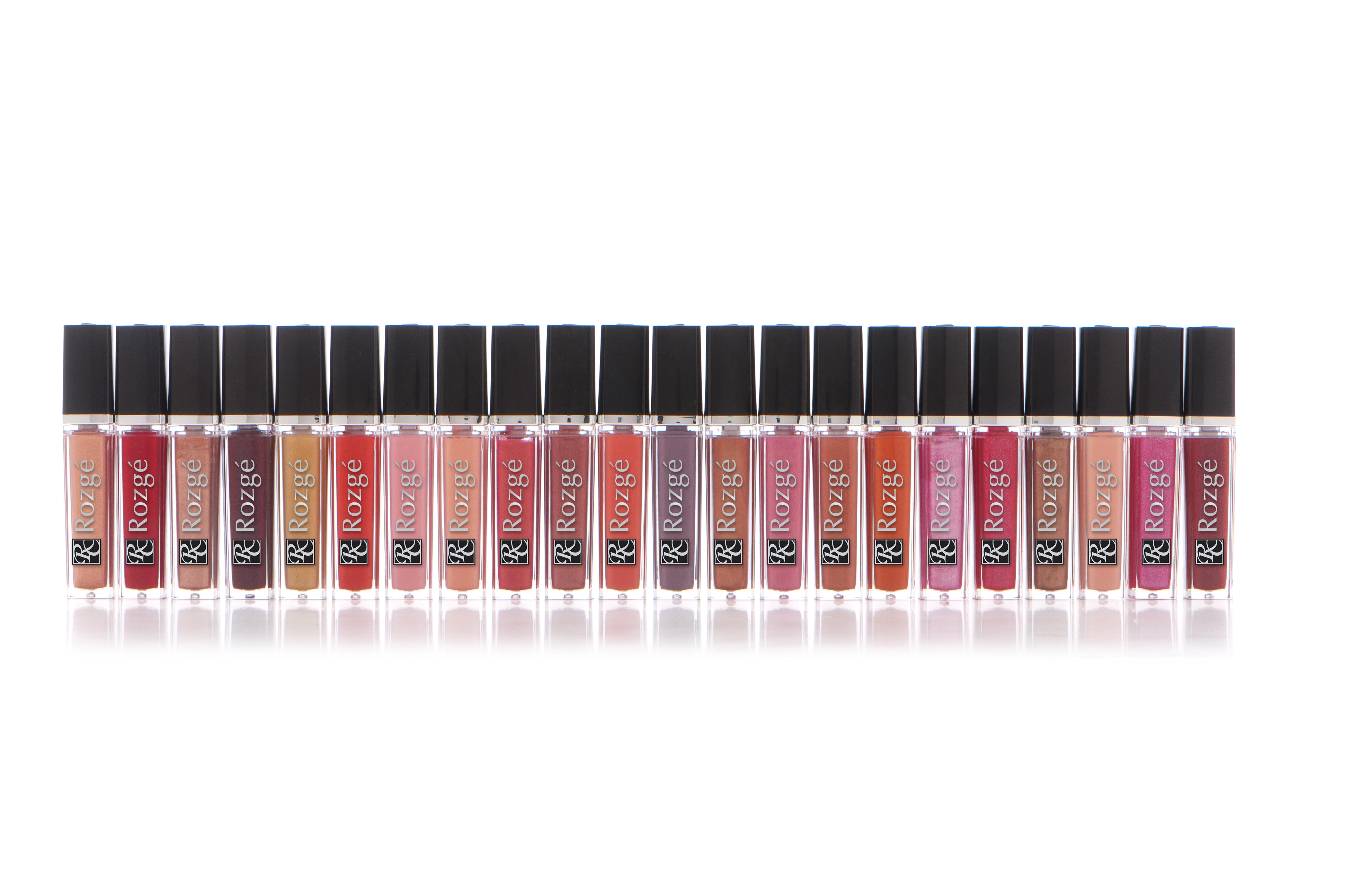 How to Use Lip Gloss To Switch Up Your Look
I've always been attracted to shiny things, so it's a little comical that as an elementary school child, I was the "lip gloss queen."
Lip gloss  is (and rightfully so) a fun way to experiment with bold expressive looks.When it comes to branding and personal style, knowing the type of "look" you are going for is very important.
I teamed up with Rozge Cosmeceutical Lip Glosses to create some sassy lip gloss statement looks that you can use to switch up your lip color  depending upon your mood. If you're like me and don't like long makeup routines, using a colored long-lasting opaque lip gloss might be a great option for you.
It's a great way to literally SHINE. (Sorry if that joke was a little corny.)
Check out the following video where I show you  what your lip color says about you AND how you can use lip gloss/lip color to achieve different looks:
Tips for creating different looks using lip color
1. Figure our your mood. How are you feeling today? What look are you trying to express. Do you want to match your gloss to an outfit or vibe? These are things to figure out when picking your lip color.
2. Find the color that you think corresponds.Feeling peachy? Try a coral. In a "I don't care" mood? A wine or berry stained gloss may give you that dark look you are going for.
3. Don't be afraid to experiment. When picking a new color, don't stick with shades that you already know. Do something different. Color may look different in the package than when actually on your skin.
Here are the looks I created:
1. BARCELONA: SOFT & SASSY
2. DUBLIN: CHEERY & PEACHY

3: NEW YORK: NEUTRAL & LAID BACK

If you like the glosses (or these shades), go to rozge.com to get your own.
Use the code "RANACAMPBELL" during checkout for 25% off your next order. 
In the video, I used Rozgé lip glosses in the shades :
NEW YORK


DUBLIN
 
BARCELONA
Why You'll Shine:
What makes these glosses even better for the lady on the go is that they come with a light-up wand and side mirror. Talk about easy, on-the-go application!
TIP: If you have two-toned lips like me, use a primer, concealer, or foundation to even out lip color BEFORE applying gloss. Also, use a lip liner for added definition. I didn't do this with the shade New York, so the pink color didn't POP as much as I wanted to.
About Rozgé Lip Glosses:
Rozgé Lip Gloss heals and protects lips naturally with a combination of natural, organic and wild-crafted ingredients, to provide hydration, color and shine. Each color option is made to be opaque while going on smoothly and giving shine. There are over 22 different shades to choose from, a color to match all personalities and complexions. Each lip gloss comes with a light up wand and side mirror, providing the perfect package for easy application.
This non-toxic, safe formula contains shea butter, jojoba oil, safflower oil, aloe vera, and sunflower oil to soften and smooth you lips. Dragon's Blood, a remedy dating back to ancient Roman times, works to heal dry, cracked lips, while making them softer, and smoother.
Use the code "RANACAMPBELL"  during checkout for 25 % off your next Rozge order.
FTC Disclaimer: I was sent these products for  free to review. All thoughts and reviews are my own. 
What's your favorite lip color? Post a link in the comments to a photo or use the tag #shineon on Twitter or Instagram.
SHINE MORE. SHINE BETTER. FOR ACCESS TO  FREE  WEEKLY ADVICE AND INSPIRATION, 

CLICK HERE
The following two tabs change content below.
Rana Campbell is the Editor-in-Chief and Founder of Ranacampbell.com, a site dedicated to personal branding and helping people learn how to SHINE in their personal and professional lives.
Latest posts by Rana Campbell (see all)
Tags: advice, beauty, branding, inspiration, lip color, style