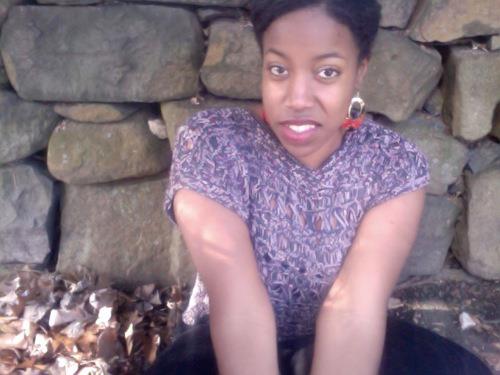 Personal experiences can set you on the road to building your first business.
Amina Yamusah Talks Creating Access Network Breaking It Down While Still in College
This was originally posted on Madame Noire Business. To read the article on Madame Noire, click here. 
A recent study by the Young Invincibles revealed that Black college students have the same chances of getting a job as a White college dropout. Amina Yamusah, founded  Breaking.It.Down, a network committed to helping Black collegians achieve, connect and engage based upon her experiences as a student at Princeton . The organization has a special mission to help build a self-supporting community for Blacks striving for excellence, while also connecting them with opportunities.
I've known Amina since middle school and we both attended Princeton together. I've had the pleasure of watching the company grow from its Tumblr blog success to the planning of the first BID conference at Princeton later this month.
Amina never imagined that she'd be launching a business while in college. However, sometimes things inspire us that may then end up changing our life.
I invite you to check out the following interview to learn more about what inspired Amina to start Breaking It Down. There's lots of takeaways you brand makers out there can use in your own pursuits!
Rana Campbell (RC ): What inspired you to start Breaking it Down (BID)?
Amina Yamusah (AY): BID came from my own feelings of feeling unsupported, isolated and failing as a college student. During my sophomore year, I was in four tough classes and I knew if I didn't study my butt off, I was going to fail. In the midst of that, I started to panic. I didn't have an internship yet. I felt like I wasn't giving enough back to the freshmen who were struggling. I thought about solutions and how I could take action. All the people who I could think of who were always having my back were the Black students around me. If we all reunited and shared the resources and knowledge we had, we could be so much more powerful.
RC: How did you come up with name 'Breaking it Down' ?
AY: We wanted something that was representative and that anyone can relate to as a person of color. We played on the idea of breaking down our resources, the ways that people connect, and the barriers between Black college students and the opportunities they have access to.
RC: What makes BID so valuable?
AY: Breaking It Down is focused entirely on opportunities. We're filling a need with two groups that have really struggled communicating with each other and to have successful and trustworthy relationships. We're always going to be promoting everyone to pursue their own businesses build their own wealth. Black-owned businesses can really benefit our community.
RC: What was the response from your target community (aka young Black colleg students)?
AY:  It didn't' really kick off that much in our personal networks. We really got the best reaction from people when we were sharing our own stories and struggles. Career opportunities were also big posts. We knew if we were able to find opportunities that were paid or were in an organization that had a social mission, people would engage. In the Tumblr world, we got alot of shares. When I look back, I wonder how were we able to do it. The whole experience taught us a lot about what it takes to build a community. You have to be genuine. You have to be authentic. That's something we are starting to do now that we are struggling to do before.
RC: What are some of the disparities in the recruiting world for Black candidates that you've found?
AY: It's been a ride seeing recruiters telling me there isn't a lot of Black talent. At Princeton, I know firsthand talented Black computer scientists who are not getting recruited by top organizations like Google or Twitter. These are people who are objectively intelligent using the modern ways of measuring intelligence. Are they incompetent too?
Look at the challenges Black men face in the hiring process based off their name. There was a 2003 Devah Pager study that showed when Black men submitted their resume, they had the same chances of being hired as a White man with a criminal record. The conversation gets so skewed. We get stuck in a conversation about the natural pipeline and the lack of a pool of talented people of color. That's wrong! We have a worse chance of getting access to opportunities, although it costs less to hire us.
I don't want to focus on the negative numbers or the struggles that African Americans often face. It makes it seem that we are lacking and that we have this inherent disadvantage and flaws that are screwing us. That's not what's happening. There's bias. We need African-Americans banding together and saying that we have our own network.  We have our own social capital. I want to shift the focus to "How do we help each other?"
RC: How do you sell Breaking It Down to recruiters as something they should buy into?
AY: I've had to really emphasize admissions. Luckily, there has been a lot of publicity about the lack of diversity in certain sectors like tech that I have been able to leverage into conversation.
I have definitely used the networks I have access to as a Princeton alumni to begin conversations about the lack of recruitment and opportunities on campuses. I'm not going to lie, there are some conversations I don't think I would have been able to enter or be taken seriously in if I was not a Princeton alumni. It's sad but unfortunately true.I've had recruiters say, "Is there any way to only connect with Princeton students?" I say, "No." That goes exactly against my values. To some extent, I preach inclusiveness. I don't care where you came from. If you are striving to succeed as a Black college student, I want you involved and I want to help you connect with resources that help you move forward.
RC: Why the focus on only Black students?
AY: That's a question I grapple with. Our negative relationship with America makes it so that there's certain challenges and stigmas we face in a way that other groups don't. I'm not diminishing the experiences of other groups, but when you look at race, other groups have been afforded rights based on how not Black they were. To a large extent, we have been seen as the castaways that everyone else is compared to.
Part of me wants to create a network for Latino students but I don't want to speak for those groups. Often, you see outsiders trying to speak to experiences of a niche group. That can be very dangerous.
Sure, I know I'd be more profitable if I incorporated other minorities. However, I'd prefer to empower them to create their own network and then we all combine as a strong coalition where the individual teams are strong.
RC: Breaking It Down runs on a for-profit model. People may say that you're exploiting the Black population in order to make money. How true is this?
AY:  Most of the money that we are working to make is via our relationships with organizations. We ask our community to pay to show their investment and to ensure they show up. I'm using the money we make to invest it in Black students. All of a sudden I'm the one who is breaking everything down into dollars as opposed to good will? To me that's hypocritical. I have no guilt telling a company if you want to connect with these students you're going to invest in this community.
No one is telling Linkedin they are crazy for charging people money or that they are immoral because they are telling people they can pay to have a better experience or connect to a network they have devoted time to building. People of color keep Twitter alive and they won't hire us. How often are we putting money into companies that won't reinvest back into us? Why are we so hesitant to give to organizations that do want to reinvest? That's a sign of how well the system is skewing our values.
RC: What are your goals for the first Breaking It Down Conference this November 8th at Princeton?
AY: The whole idea is about celebrating the diversity of the Black community. The day is split into panels broken down by our mission: Achieve. Connect. Engage. I want every student to leave feeling empowered and seeing other people who are excelling. I would love to see people getting internship offers or entry-level positions from this conference so that's why I am bringing companies and recruiters in who are looking for talent. Everyone that I have invited understands that they are there to share, give back, and gain. I encourage people to sign up to attend.
RC:  What are some of your future plans for BID?
AY: We are going to launch an alumni network in partnership with Alumnifire that will allow our members to connect with each other for opportunities. I want to create a code accelerator/hack school that is targeted towards Black college students and recent graduates that teaches skill sets that can have you earning $70,000 after three months and can allow you to create your own business. That's what is happening in Silicon Valley right now. People are given skills in three months that can totally change their economic future. I want to connect to 250,000 Black college students in the next five years – and that's just a low estimate.
We plan to amass a large amount of resources and wealth and to reinvest it back. That's our core value. Ww are raising money with the mindset of expanding, creating powerful programs, and building capital for future businesses that support African Americans and other groups.
RC: What advice would you give to someone who wants to start his or her own social mission-driven organization?
AY: Talk to people. Most people have this fear of their idea being stolen. No one is going to steal an idea that they have to start from scratch. It could happen but if you get past the fear of being rejected you will see that people want to help. Network. Get out to conferences. I'm constantly cold-emailing people who I'm interested in meeting and think would help support and empower the Breaking It Down community. Keep on and everything will work out.
For more visit, breaking-it-down.com
Follow Breaking It Down on Twitter: @BreakingIt_Down
#shineon
The following two tabs change content below.
Rana Campbell is the Editor-in-Chief and Founder of Ranacampbell.com, a site dedicated to personal branding and helping people learn how to SHINE in their personal and professional lives.
Latest posts by Rana Campbell (see all)
Tags: branding, career advice, college, entrepreneurship, networking