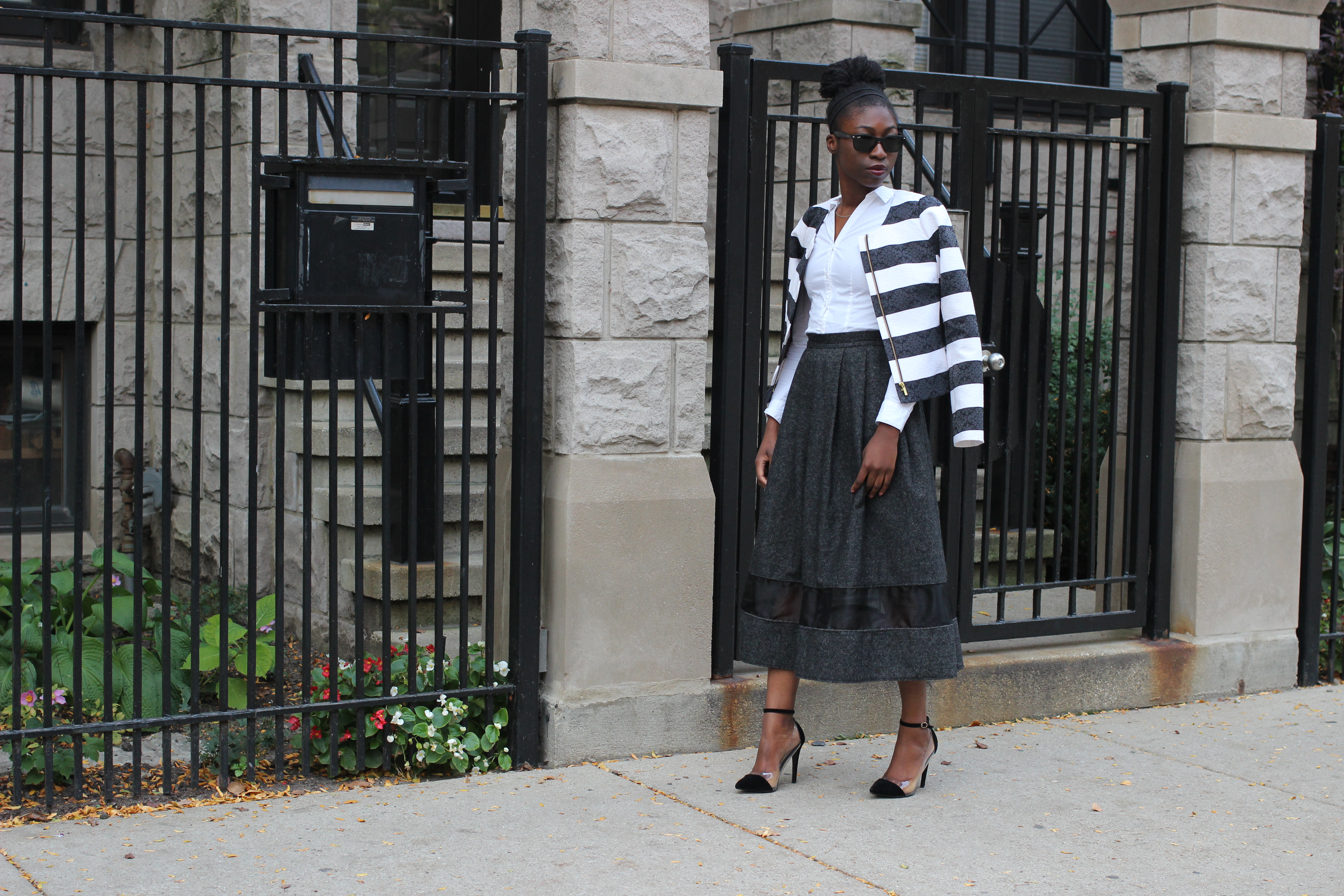 Celebrate who you are and what makes you special.
I've decided to start a new series WHAT MAKES YOU SHINE?. One of the most important aspects of building your personal brand is understanding your strengths and weaknesses. Though a lot of us like to dote on the things that we need to work on, sometimes we really need to reflect on our strong points and the personality characteristics that make us SHINE. We all have them. It's about time we celebrate our strengths!
Today's #whatmakesyoushine is from Mary Adeogun. Mary works as an associate consultant at Bain & Company in Chicago, Illinois. She's also an accomplished fashion designer. (PS- she made the wool and organza tea length skirt featured in the photo.) Check out her work here.
Question: What makes you shine?
Check out some of the other photos from my shoot with Mary below.
Join in the movement using the hashtag #whatmakesyoushine. 
What makes you shine? Share your special traits in the COMMENTS section. It's about time we start being proud and celebrating our unique strengths!
Want to be featured? Send me an email rana@ranacampbell.com.
#shineon
The following two tabs change content below.
Rana Campbell is the Editor-in-Chief and Founder of Ranacampbell.com, a site dedicated to personal branding and helping people learn how to SHINE in their personal and professional lives.
Latest posts by Rana Campbell (see all)
Tags: branding, career, style, what makes you shine