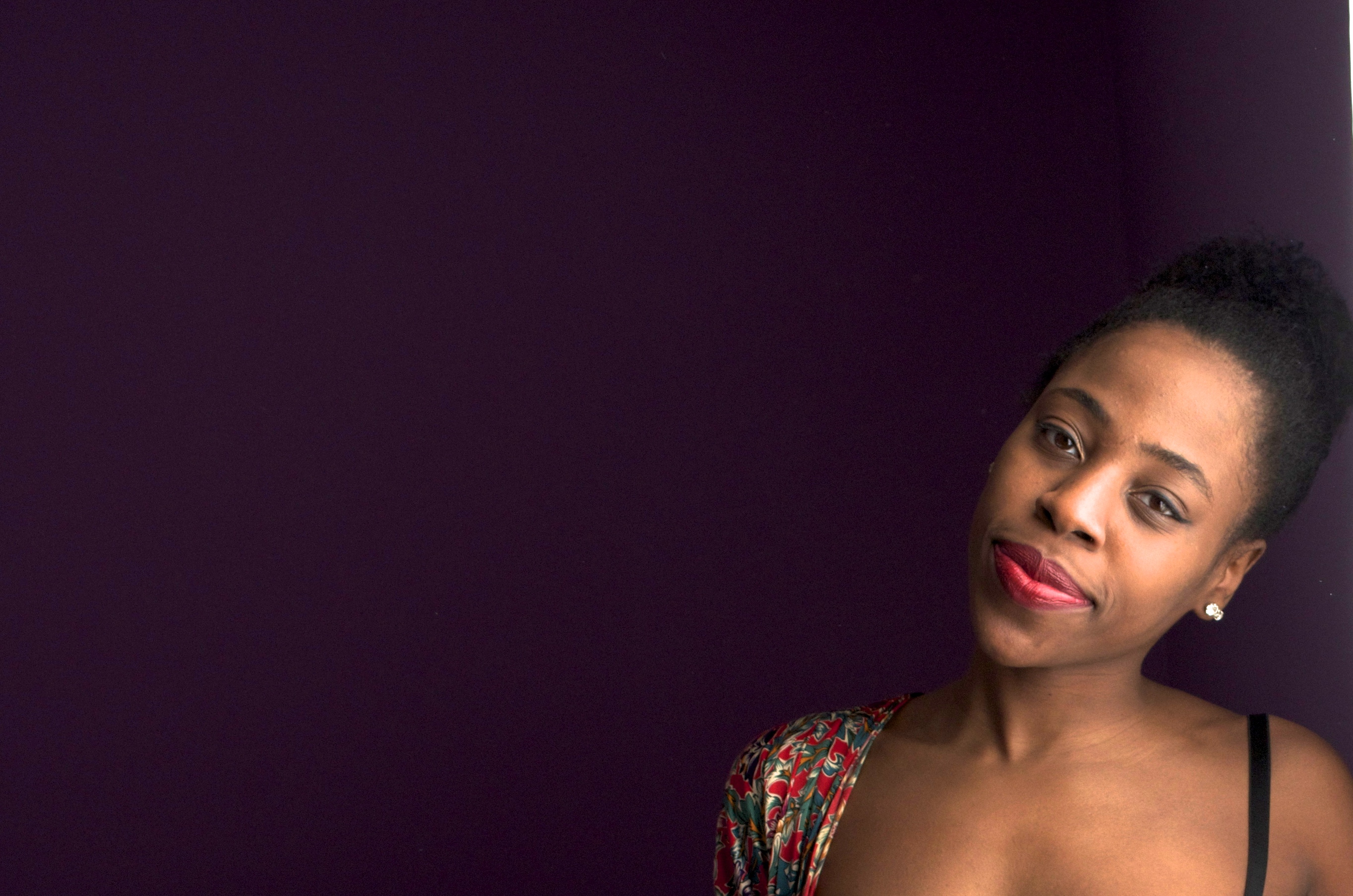 A Reflection on Fashion, Double Standards, Self Love, & Fighting Doubt (+ awesome photos from a lingerie shoot I did)
Have you ever felt constricted in that space between professional and personal? I have. Alot.
I'm a young working professional. I have a "corporate" job in Marketing.  Outside of work, I enjoy alot of other things beyond marketing: dancing, writing, reading, fashion, hanging with my friends, cuddling with my boyfriend, putting on makeup, talking about things such as life and love, getting dressed up. running this blog, and more. Heck, I enjoy all the things a young woman you my age would.
Yet, I often feel like I have to live up to this image of what it means to be a "working professional."
I often find myself asking, "Is this appropriate? Is this not appropriate?" Should I share this on social? Can I voice my opinions on this? Is it safe to have an opinion, at all?
A few weeks ago, I was approached by lingerie company ThirdLove to review a bra and panty set (if you scroll to the bottom, you can read the review.) I've also posted some of the images throughout.
ThirdLove is an online boutique for quality bras and panties. (European-inspired lace and memory foam for your bust!) The company also has a phone app that uses computer image recognition to virtually measure your bra size. Influencers such as Cora from The Lingerie Addict gave it great reviews.
I was thrilled. I'm a woman who loves to wear nice underwear. I agreed to the review and couldn't wait to get my set in the mail.
I started brainstorming how I'd style the lingerie set, where I'd shoot it, what color lip I'd wear. I had it all planned out.
I was in LOVE when the beautifully wrapped package (including a satin drawstring lingerie bag) came in the mail.
Here's how it looked:
In this, was my Lace Bacolnet Bra and Lace Bikini Panty.
A few days later after receiving the package, I started to have some hesitations. Whoa, these are very lacey, I thought.  Can I post this images on the internet?
Usually, I'm not one to hesitate when it comes to showing my body online. If you look through my Instagram, you'll find photos of me in workout clothes (sports bras & track shorts) and in my bikini bathing suits. However, these are personal items people associate with socially acceptable actions: (think exercise and leisure.) Is lingerie "socially acceptable?"
I was  so worried about what others would think of me.
That within itself is a huge problem.
Don't get me wrong. I talk about branding and building a brand on this very blog, so I'm very conscious of the importance of "appropriateness" and "mindfulness" when it comes to the image I am proactively portraying to the public, but here I was talking myself out of something that I was actually really excited to do!
Was I going to be fully naked? No.
Was I harming anyone? No.
Was I engaging in incriminating, drug-related, or harmful behavior? Nope. Nope. Nope.
I was simply showing myself in a different light.
Yet, I was scared of expressing this part of myself for fear of backlash. Is this what a young professional would do? (A young professional, that is, that has an image  to uphold.)
Let's rewind a bit.
This brought me back to some of my insecurities as a little girl (back when what people used to think of me REALLY crushed me.) I remember my elementary classmates taunting me about how big my lips were and calling me ugly. I used to walk around biting my lips so that no one could tease me.
I remember 7th and 8th grade when I felt like I was HUGE in comparison to my peers. I remember hating when my breasts started to grow. I remember wishing my thighs were smaller.
During high school and college, I watched as my body changed. From being thicker and muscular from running track to getting a bit more lean and toned from dancing, I really began to fall in love with me.  Falling in love with yourself and liking the person you see in the mirror is a beautiful thing. However, that doesn't mean you won't doubt yourself at times.
Back to the topic of lingerie. 
The shoot was going to happen. I had resolved not to "cop out" and simply post a picture of the set and write about it. I was going to stick with my initial vision of what I wanted to do (which was to create beautiful photos of me in the lingerie with a cool background and use my mom's vintage silk robe) and tell people all about how I liked the product.
On the day of the shoot, something my best friend & photographer Coretta (seestyled.com)  said to me really made me think:
Who made the rules? Who said you had to follow them? 
Those words hit me. I really wanted to do the shoot. I really wanted to share these photos. Why couldn't I make my own rules and stop allowing what others think hinder my creative expression?
Just because I'm a professional by day doesn't mean that I can't show myself in a different light at times. It doesn't mean that I have to comply with "double standards" that have been engrained in my head and upbringing for the majority of my life. (For anyone reading this that grew up in a traditional Caribbean household, you know exactly what I'm talking about.)
Why I'm glad I posted these pictures
As a woman of color, I think I'm showing that Black professional woman can also embrace their femininity in the public eye. One of the things I noticed while browsing the ThirdLove site when looking for the set I wanted to review was the lack of women of color modeling the lingerie. Furthermore, I didn't see any women who looked like me on the site either. (I'm a size 6/8, have thick thighs and a semi-muscular build.) If anything, I hope doing this review will show women who may not "look" like what a typical "lingerie model" looks like that it's perfectly okay to love yourself and your body AND show others in a way that is tasteful, classy, and non-deragatory.
There's some woman that have done this before that have really inspired me.
In September 2013, Myleik Teele founder of beauty subscription box curlBOX, along with some major beauty influencers modeled nude for the NUDE issue . I loved the photos and this shoot goes on one of my top "Go girl!" moments.  Read this great recap here.
Image Source: Aroundthewaycurls.com
Another individual is Tess Munster, a plus-sized fashion blogger, who has no problem posting pictures of herself in her underwear and and other "risque" shots. She's also founded @effyobeautystandards so that should give you a little more background on how she feels about the notion of "societal norms."
These women had the guts to follow their instincts and create work that's different and thought-provoking.
I invite you to check out my photos below and tell me what you think. There's no photoshopping here. No body corrections. Apart from some color correction, cropping, (and very light makeup), these photos are 100% me.
And you know what? I think they are pretty darn cool (and artistic.)
I'm going to try my best not to care what others may think of them or whether they'll judge me. (I'll admit… I'm still a little nervous.)
I hope that I inspired one of you out there to look into the mirror and ask yourself the same question my friend asked me:
Who made the rules? Who said you have to follow them?
With self-love (and the desire to go against the grain) comes confidence. With confidence comes the energy that you'll need to really go out there and execute in life. You'll find the energy to start shining.
Don't strip yourself of expressing who you are in all facets of your life. Don't be afraid to put those enigmatic aspects of yourself out there.
Remember, beauty comes from the inside.
CLICK TO SHARE THIS STORY ON TWITTER.
Check out my ThirdLove shoot below:





Outfit Details:
Lace Balconet Bra:  c/o ThirdLove
Lace Bikini Panty:  c/o ThirdLove
Silk Robe: Vintage (shout out to my mom's closet)
Jeans: Gap
Lip Color: 'Urbanista' by CHEEK by Rez Cosmetics
My Review:
Overall, I absolutely loved the fit and feel of the Lace Balconet Bra and Lace Bikini Panty.
Bra: The bra was to die for. Though the bra has underwires, you could hardly feel them. This bra didn't have any padding, but still lifted and shaped the breasts nicely. The bra strap fell flat against my skin and didn't move alot during the shoot. The lace intricacies really brought a touch of feminiintiy and delicacy to the bra. I felt flirty but girly at the same time.
Panty: I have two words for this bra: Lays Flat. As a woman with a larger rear section, finding  sexy intimates that aren't thongs or g-strings that lay flat on my body can be hard. When I put on the underwear. I loved how it felt like it was sticking to my skin. I loved the lace detail on the back of the underwear. This will NOT be a full coverage panty (especially if you have a larger butt) so be prepared when you put this one on, ladies.
Something I loved best about my ThirdLove experience? The bras come in half-sizes! Yes, you heard me correctly. My bra was literally "the perfect fit." If you want to treat yourself to something nice (for a special occasion *wink wink*), you'll love this bra. For a full, critical review of the bra, I encourage you to check out The Lingerie Addict.
I'd definitely recommend any woman who is looking for quality and affordable intimates to give ThirdLove items a try.
here.
RELATED: How to take your work outfit from day to night
RELATED: What your lip color says about you
If you're interested in getting $20 off your first order, use this link: https://thirdlove.com/invite/G83A5
Check out more photos from the shoot below:
Disclosure: I was sent these items by ThirdLove for review. Some of these links are affiliate links. All views and editorial content are my own.
Connect with ThirdLove:
Instagram: @thirdlove
Facebook: https://www.facebook.com/thirdlove
How do you embrace and express the "not so professional" aspects of your life outside of work? Share your story in the COMMENTS section.
SHINE MORE. SHINE BETTER. FOR ACCESS TO FREE WEEKLY BRANDING ADVICE AND INSPIRATION,

CLICK HERE
The following two tabs change content below.
Rana Campbell is the Editor-in-Chief and Founder of Ranacampbell.com, a site dedicated to personal branding and helping people learn how to SHINE in their personal and professional lives.
Latest posts by Rana Campbell (see all)
Tags: fashion, inspiration, product review, reflect