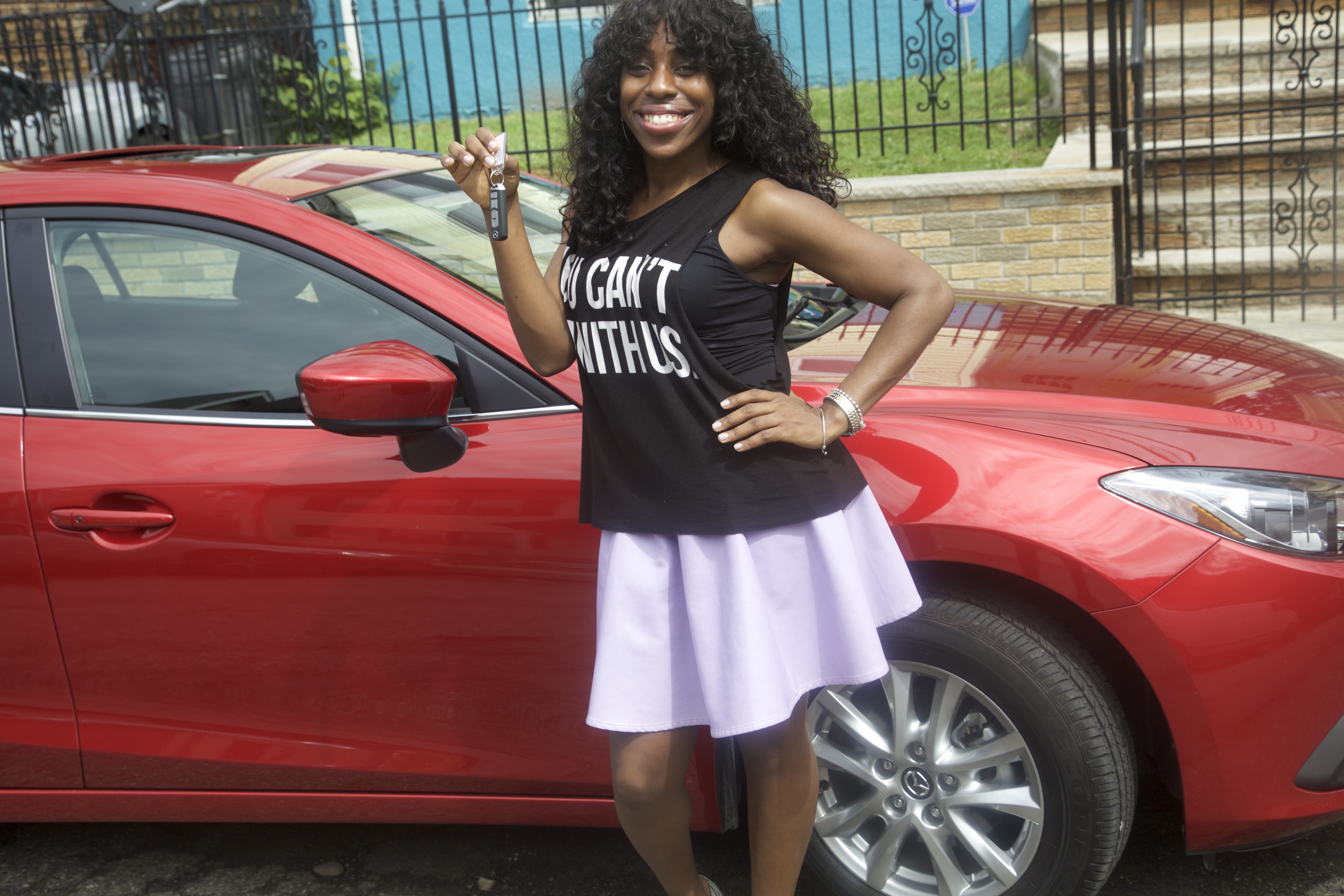 Once you get a taste of what "new" feels like, you may get addicted.
For those of you who know me, I've been driving the same 1999 Toyota Corolla since my senior year of high school.
I'm not complaining. My baby has gotten me through many close calls on the road and has been a constant (both figurative and literal) motif in my young adult life.
However, with over 230,000 miles on the odometer, it's time for me to move on to something new.
Here's one thing…I've never had "new" when it comes to a car.
During college and my early post-graduate commuter days, what I drove really didn't matter to me that much because I was hardly driving.
Now that I'm working in New Jersey and have to drive 45 miles round trip every day, getting a new car has been a priority for me. Also, being that I'm on the road more often, I also noticed that not too many other drivers are driving 16-year-old cars.
I deserve something nice. I've been busting my butt since graduating college building my professional and freelance careers, running my blog, networking, building a business…seems like everything is flourishing in my life except my whip game.
This time around I didn't want a hand-me-down. I wanted something sleek, stylish, and funky to drive. I saw myself driving a luxury car. Think BMW, Lexus, Audi, Mercedes.
I saw myself cruising down the Garden State Parkway South in something that screamed, "That girl's a boss!" (And I'm not even materialistic like that, but a girl can dream, right?!)
BUT, back to reality: Right now, I don't have the BMW, Lexus, Audi, or Mercedes type of budget. Whatever new car I'm going to get needs to be AFFORDABLE.
Plus, I had to factor in other things such as reliability, safety, style, handling + all those things you should look for when you're buying a new car. 
So, I was beyond thrilled when I was presented with the opportunity to drive a 2015 Mazda3 (courtesy of Driveshop).
One word: NICE.
My goals for the week were to answer the following questions:
What are the benefits of trading in older for something more updated?
Are "fancier cars" worth it in the long-term?
What is like to drive a BRAND new car for the FIRST time in one's life? (PS- I come from a family of drive-your-car-until-the-wheels-fall-off-types so this question really meant alot to me.)
Here's some things I LOVED about the 2015 Mazda3:
Back-up Camera: Alot of new vehicles now come with this (even in standard models). It's a great safety feature and also great for people who may not be the best at parallel parking.
Blind Spot Notifications: Do you hate changing lanes on the highway or never know if someone's in your blindspot? This car has indicators in the side mirrors to notify you. One word: Yasssss.
Audio/Technology Display: Coming from my '99 hooptie, this was a major upgrade. I loved the ease of use and location of the navigation control (near the gearstick.) Smart thinking, Mazda.
Fuel Economy: Five words: HANDS DOWN, GREAT ON GAS!
Speed: This little baby can move.
Seats: The front seats in the Mazda are very comfortable. The back seats aren't as roomy as the front, but if you have anyone really tall riding in the car, let him/her call shot gun and get that front seat.
Style + Color.  I love the updated body on the 2015 Mazda3 and think the outside trimmings are sleek and sophisticated. I'm not a big red car fan, but the soul red metallic won over my heart.
Here's some things I could have lived without:
Push To Start. I think having the push-to-start button is cool, but in the beginning, I kept forgetting to make sure I had my key when I was exiting the car. I'm sure though I would have gotten used to it if I had the car for more than one week. Maybe I'm still used to the old school "stick the key in the ignition" feel.
To tell you the truth, before getting a taste of what driving in a new car feels like, I was the person who preached, "A car is a car is a car. It doesn't matter what you drive as long as it can get you from point A to B."
True, but once you get a taste of something "new", you may get addicted. You'll realize that maybe it is time to give up your pre-historic vintage automobile.
Here's what I learned from my week with the 2015 Mazda3:
 Newer cars have alot of safety features that make driving in on a 2015 road with crazy 2015 drivers alot safer. From the back-up cameras to blind-spot technology, I've realized just how far car engineering has come since 1999.
I don't necessarily think "luxurious" cars are worth it in the long run.  You can get that same "luxury" feeling in more affordable cars and models such as the Mazda 2015. While the car I drove was one of the higher-end trims, it's definitely still a lot cheaper (and has  most of the same functionalities and features of a more expensive high-end car.) If you're still young, I'd suggest investing in something more cost-efficient but still gives you that style and comfort you want.
Driving something nice is a total confidence boost. Now I understand why people who drive fancy, luxurious cars look like they think they are the 'ish. You totally feel like you're hot stuff when you're driving good. (This is ver similar to the effect that  looking and smelling good can have on you, too.)
Last but not least, to all my working professionals and hustlers out there, remember this: It's okay to treat yourself to something nice every now and then. If you spend alot of time in it  (or with it), it might as well reflect you and be comfortable, right?
I'm the biggest cheapskate/frugal person you'll meet, but driving this car has really made me reconsider what kind of car I'm going to buy.
Driving something presentable says alot about who you are. While I'm no proponent of spending big bucks…if you can afford it, invest in something that fits your budget but also makes you feel good.
Driving a piece of crap that you have to get fixed every other week can actually turn out to me more of a money waster for you. If going the new car route doesn't fit you, you can also buy certified pre-owned or used. Just make sure to do a thorough vehicle history check, have a professional check out the car for you, and do all your research beforehand to make sure you get a good deal.
Would I recommend a Mazda 3? Most definitely. If you like small/compact, cute, fuel-efficient, sporty, but still stylish, this is a great car.
Let me know what you think! Have any car buying tips for first-time car buyers? COMMENT below.
PS- Here are some great sites for new-car research:
www.edmunds.com
www.truecar.com
www.kelleybluebook.com
The following two tabs change content below.
Rana Campbell is the Editor-in-Chief and Founder of Ranacampbell.com, a site dedicated to personal branding and helping people learn how to SHINE in their personal and professional lives.
Latest posts by Rana Campbell (see all)
Tags: branding, car, mazda 3 review, technology