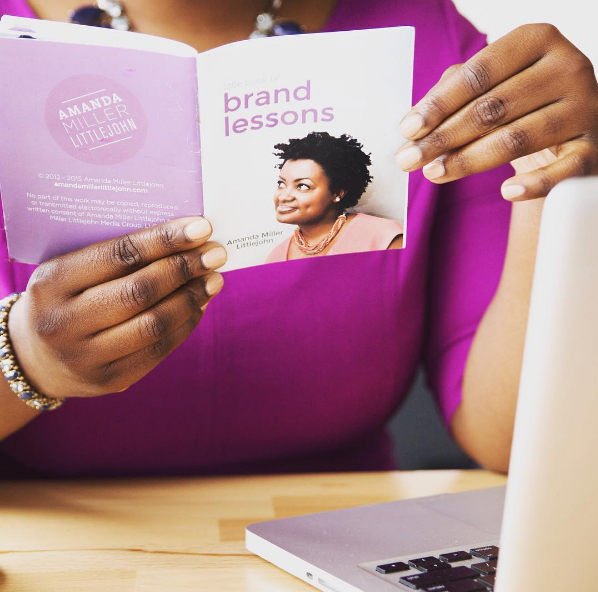 Personal branding is important if you're trying to build a business of any kind. For episode 30 of the Dreams In Drive podcast, I had the opportunity to chat with Amanda Miller Littlejohn, personal branding coach and PR pro who helps individuals learn how to build their brands and package their genius for the world. Beyond the conversation being inspiring and informative, Amanda kept it real about her own #dreamdriving story and how she was able to successfully pivot her business focus.
Some other topics we discuss are:
– How to get CLEAR and figure out your "identity"/strengths
– Why figuring out what value you bring to the world is key
– The importance of being true to your gift and "following" your energy
– What it means to "package your genius"
– When to pivot/shift your focus & how it can open you up to new opportunities
– How to shift your money mindset
– The common mistake many make when brand building
– How to broaden your impact
– Why all fears aren't fair
Listen to the podcast here:

Subscribe on iTunes || Click to listen & subscribe on Soundcloud
Tweetables:
Did you enjoy the podcast? If so, let me know in the comments section below!
If you'd like more branding and marketing tips you can use in your business, get a copy of my FREE ebook "SHINE" here. 
If you'd like to join the #dreamsindrive community, click here: dreamsindrive.com/join
The following two tabs change content below.
Rana Campbell is the Editor-in-Chief and Founder of Ranacampbell.com, a site dedicated to personal branding and helping people learn how to SHINE in their personal and professional lives.
Latest posts by Rana Campbell (see all)