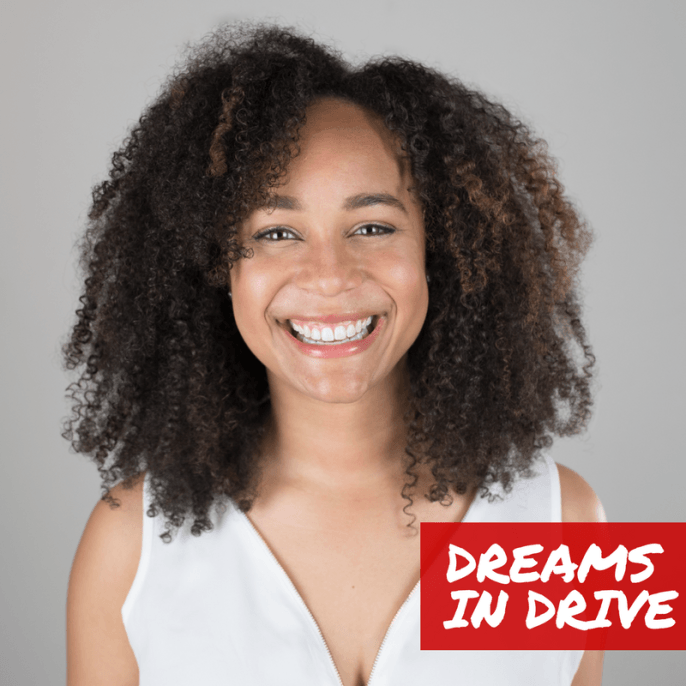 You've got this "big idea" – this SOLUTION to a problem that you know people will love and NEED. What are the next steps? How do you go about validating your ideas and figuring out how/if you can actually build a sustainable business model around it? We chat with Morgan DeBaun, CEO of Blavity and a serial creator passionate about living life to the fullest. Morgan has led Blavity to become one the fastest growing digital media startups and a top destination for black youth culture. Morgan talks each step of the business-building process and what you must do to keep the momentum alive and grow your brand. She is one of only 12 Black women to raise over 1 million dollars in venture funding and has been featured on Essence, New York Magazine, Teen Vogue, Nylon, and a finalist for 2016 TechCrunch Founder of the Year. Join in on the conversation on social (@dreamsindrive) and use the hashtag #dreamsindrive. Enjoy!
LISTEN & SUBSCRIBE ON ITUNES/APPLE PODCASTS | SOUNDCLOUD | GOOGLE PLAY
IN THIS PODCAST WE DISCUSS:
– What inspired Morgan as a child
– The early days of Blavity + the core problem that Blavity was trying to solve
– How to validate your idea & outline your target personas/ user personas
– Why data is  important + important metrics to focus on
– Major pivots in the Blavity story
– How to monetize your media platform
– How to know if your audience is valuable
– How to be the best
– Understanding your core competency + positioning
– Major challenges experienced building Blavity
– How to build a strong team + building credibility + "digital receipts"
-The unglamorous side of entrepreneurship
– Why Blavity is a tech company
MORGAN DEBAUN'S KEYS TO SUCCESS:
1. Work smarter, not harder
2. Don't be afraid to ask for help
3. Dream big
SHARE:

FIND MORGAN DEBAUN/BLAVITY ON:
Instagram: @morgandebaun | @blavity | @21ninety
Twitter: @morgandebaun | @blavity
Website: www.blavity.com
Our MadameNoire Interview: Blavity Co-Founder Morgan Debaun on Creating A Digital Platform For The Black Community

JOIN THE #DREAMSINDRIVE COMMUNITY: www.dreamsindrive.com/JOIN
JOIN THE FACEBOOK GROUP: www.dreamsindrive.com/facebook
YOU MAY ALSO LIKE:
How Self-Care Will Fuel Your Dream Driving Journey w/ Nnenna Stella
How To Tap Into Your Passion & Build A Fulfilling Career
The following two tabs change content below.
Rana Campbell is the Editor-in-Chief and Founder of Ranacampbell.com, a site dedicated to personal branding and helping people learn how to SHINE in their personal and professional lives.
Latest posts by Rana Campbell (see all)